10 Historical Facts About Ibiza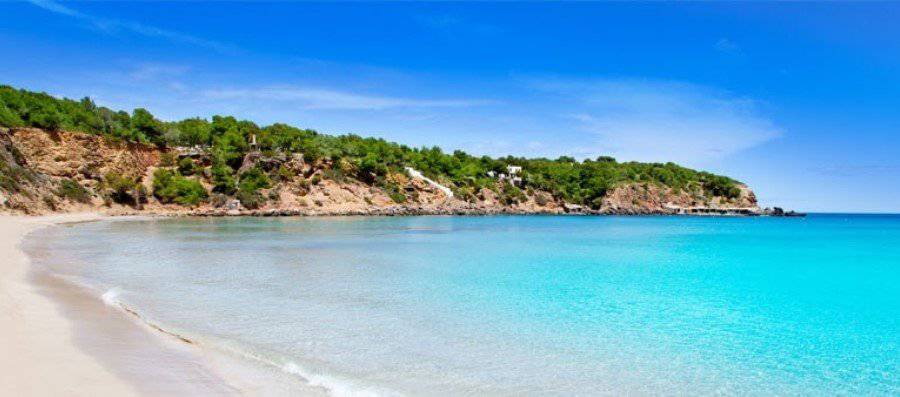 Just like all the other Mediterranean islands, Ibiza has a rich and varied history, from way back to the first settlers to modern day events, the history of Ibiza has enough twists and turns and exciting developments that make it worthy of a best-selling thriller.

But given that lots of people only know the island of Ibiza for its stunning landscapes and beautiful family holidays, the history of Ibiza often gets overlooked. Fortunately, we're here to change all that. Allow us to present ten of the best facts on the history of Ibiza, and we'll show you that there's much more to our little island than its natural beauty and popularity as a great summer holiday destination. Yes, there's much more to Ibiza that meets the eye!

1. The history of Ibiza goes back over 3000 years

Whilst we know and love Ibiza as a peaceful, tranquil destination for some rest and relaxation, it has a long and vibrant history dating back over 3000 years. Graves, ancient cave paintings and bronze tools have all been found on recent archaeological digs that prove the island of Ibiza has been inhabited long before you and I knew about it!

2. Ibiza was a key battleground against Europe's pirates of the middle ages

Forget Pirates of the Caribbean, Ibiza is a key part of the long and exciting history of pirates in the Mediterranean!

In the 16th century, marauding pirates would plunder their way around the Mediterranean seas looking for treasure and loot, from which the residents of Ibiza had to defend themselves. Villagers built defensive churches and towers along the coast to protect the island. An architect, Calvi, was even charged with constructing huge fortified walls and watchtowers around Ibiza Town to serve as a defence. These walls can still be seen to this day, and you might even spot the occasional defensive cannon if you take a walk up to the castle in Dalt Vila (Ibiza's Old Town).

3. The White Isle played an important part in Roman history

Yes, even the Romans, that all-conquering empire that ruled most of Europe at one time or another couldn't keep away from Ibiza, or Ebusus as they called it. In 123 BC, the Romans conquered the Balearic Islands and kept it as a sort of annexe in the Mediterranean.

4. Ibiza was actually part of an Arabic Empire for many years

What most people don't know about the history of Ibiza, and the country of Spain in general, is that swathes of the Iberian peninsula, including Ibiza, were ruled by the Moors from around the 8th or 9th century around 500 years. Crossing the Gibraltar straight from North Africa to expand their empire, the Arabic influence from their time here can still be felt today on Ibiza.

5. There are many beautiful and historic churches in Ibiza

When the Moors were overthrew in 1110 by the Norwegian King Sigurd I, Christianity returned to the island of Ibiza and rule was handed back to Christian rulers.

As a result, the Arab mosque was torn down and the Cathedral you can see and explore to this present day was erected on its foundations. Many other churches sprung up all over the island in the years and centuries that followed, the oldest of which can still be enjoyed in Santa Eulalia, San Antonio, Sant Jordi and San Miguel.

Aside from these many gems of architecture that were built for worship on the isla blanca, Christian rule also meant that the various towns were renamed after Christian saints, a legacy that we still see today all over Ibiza.

6. Ibiza came back to Spanish rule due to sibling rivalry

One of the most interesting events in the history of the island of Ibiza would have to be August 8th 1235, the day that Ibiza was taken back by the Catalans. But this didn't happen through military triumph or hand work alone...

Legend has it that Ibiza was only recaptured due to betrayal. At the time, the Old Town of Ibiza was considered impossible to attack, due to its high position, thick stone walls and lookout posts. But when the ruling Sheik and his brother had an argument one evening of a mistress, the snubbed brother gave away the position of a secret underground entrance passage to the Town to the invading Catalans, sealing his brother's fate and his place in history.

On Ibiza Island you can still see the hidden passage today (if you look hard enough!) on Calle de San Ciriaco in the Old Town.

7. Ibiza is one of the centres of the hippy movement

Ever since the 1960s, hippies in Ibiza have been notorious. Although the island was known as a place of freedom, relaxation and fun way before this, the sixties saw artists, musicians and the Ibiza hippy markets descend on the island.

Today, we still feel this carefree atmosphere and it's still a draw for like minded individuals and, of course, you can still visit the world famous Ibiza hippy markets for a great day out when you're here.

8. Ibiza has always been rather cosmopolitan

We know that today, the Isla Blanca attracts holidaymakers from all over Europe and beyond, but this is definitely nothing new. Over the years, Ibiza has been home to Romans, Greeks, Moors, Catalans and Phoenicians, so you see, we've always been a melting pot of the world!

9. Even the language of Ibiza has changed and evolved over the years

Though most people assume the language of Ibiza is "Spanish", the official language is actually Catalan, from the neighbouring region of Cataluña to the north. But even more than that, the White Isle has its own regional dialect of Catalan known as Ibicenco.

Most residents native to Ibiza speak more than one variety of Spanish and bilingualism is certainly the norm. See how many words you can pick up on your next visit and impress all your friends!

10. The history of Ibiza is still developing every day

Whilst Ibiza has been famous as a trading port, an important outpost in the Mediterranean for warring tribes, pirates and empires, its image and place in the world continues to develop and change every single year. Nowadays, it's known as a destination for holidaymakers looking to enjoy themselves in the sun, but it's also becoming a haven for wellness travellers, foodies, historical buffs and adventure junkies... It's even becoming a top spot for geocachers! So if you ever thought the history of Ibiza was simple and straightforward, guess again!
Back
Book in the official website Invisa Hotels
And enjoy exclusive advantages as a My Invisa Client
Upgrade
room*
Free Wifi
in the room
Sea View
room *
Exclusive
Offers
* According to availability