Are you looking for a hotel in Ibiza to organize a company meeting, event, or even a conference? Our conference hotels are designed so that you can organize meetings, conferences or work events with all the necessary elements to ensure they culminate successfully and with the overwhelming satisfaction of your guests.

In addition to our fully-equipped hotel conference rooms with all the technological features that your business event requires and large outdoor areas, we also boast many years of experience in business tourism. You can count on a team of highly qualified professionals who will be at your disposal at all times and will help make your business meeting in Ibiza just as you imagined it.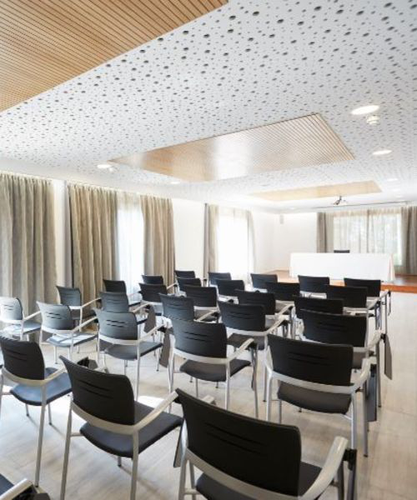 Unique business events in Ibiza with Invisa Hotels

All our conference hotels cater to an audience and their specific needs while at the same time offering the quality seal of Invisa Hotels. In addition, our professionals provide the best preparation with an absolute focus on the client, which will make your business event in Ibiza a success.

Organize your next event, conference, meeting or incentive group with Invisa Hotels and our team will be at your disposal from start to finish to ensure it's a great success.
Organization of conferences in Ibiza

MICE tourism and business travel are an increasingly common reality in today's society. Ibiza has proven to be a perfect destination for holding events in general, with a focus on conferences and exhibitions in particular.

For that reason, Invisa Hotels are the perfect option when it comes to organizing your next business event or conference. A team of qualified and multilingual professionals will be at your complete disposal for the coordination and organization of the event that you wish to celebrate in our conference hotels in Ibiza.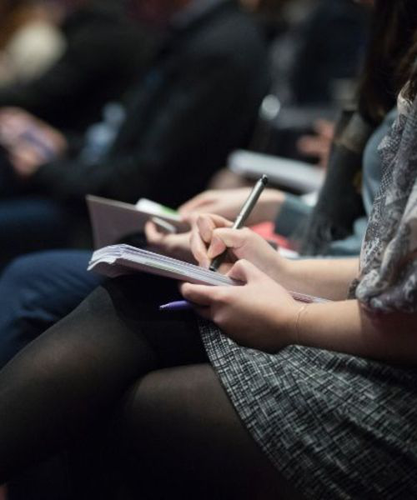 Count on large spaces and our hotel conference rooms which offer up to 300 square metres and are equipped with the latest developments in technical and audiovisual equipment.

In addition, at Invisa Hotels our accommodations are not pushed aside: guests can relax in the comfortable rooms of our hotels and spend their free time enjoying countless activities such as a relaxing massage, bath in the Jacuzzi and sipping on a cocktail in our chill-out areas.
Guests of your business meeting will also be able to re-energize after the event by going to the hotel spa, which boasts a Jacuzzi, Turkish bath, steam room and gym. Our Invisa Hotel Es Pla and Invisa Hotel Ereso also offer rooms which are ideal for organizing company events, providing all the necessary facilities for guests of the event to have a great time.
Invisa Hotel Club Cala Blanca - Magna

Invisa Hotel Club Cala Blanca - Marina

Invisa Hotel Club Cala Blanca - Figueral

Invisa Hotel La Cala - Tramontana

Invisa Hotel La Cala - La Cala

Invisa Hotel La Cala - Llevant

Invisa Hotel La Cala - Ponent

Invisa Hotel La Cala - Mitjorn

Invisa Hotel Es Pla - Es Pla
Book in the official website Invisa Hotels
And enjoy exclusive advantages as a My Invisa Client
Upgrade
room*
Free Wifi
in the room
Sea View
room *
Exclusive
Offers
* According to availability