10 Must - Do Activities While You're in Formentera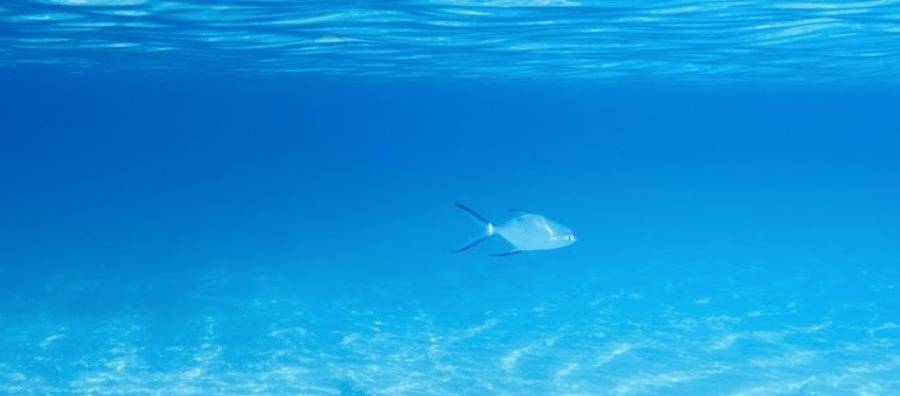 Just a quick half-hour ferry ride from the south coast of Ibiza, Formentera, with its tiny population of just 12,000 people, is a must-see for anyone spending any time in Ibiza this summer. It's blissfully peaceful, calming and off-the-grid kind of travel destination with plenty of exciting things to offer lucky visitors. If you're wondering what to see and do in Formentera this summer, or perhaps you're considering whether summer in Formentera is for you, then look no further. Here are our top ten must-do activities to try on the island of Formentera this year.

1. Formentera Scooter Tour

From around €25 per person, you can explore this Balearic paradise with your very own private scooter tour.

Experience the real island with your very own eyes and the wind in your hair, without having to make too many plans for Formentera. Avoid the queues and the traffic as you zip across the island, seeing all the sights in your guidebook without any restrictions. Included in the scooter tour package are a wide variety of bikes to choose from, a helmet roadside assistance, unlimited mileage permitted during your day and that all-important driving insurance.

2. San Juan Festival

A typical Spanish festival, San Juan is an explosion of colour, festivities and celebrations. Held annually in the middle of summer, this particular festival is held to commemorate the sun - and who wouldn't be thankful for the glorious Spanish sun? All the villages and towns come out to host bonfire parties, where it's tradition to throw something unwanted or old into the flames to show your thanks for the sun's year-round energy. There's also lots of food, singing and a great atmosphere.

3. Visit Playa Migjorn

A beautiful stretch of golden sands on the southern side of the island of Formentera, this one of many great beaches in Formentera has turquoise waters to die for and a whole 6 kilometres of uninterrupted coastline. Peaceful and calming, the beach feels totally secluded, just like your very own haven of tranquillity. Head a little bit black from the beach when the mood takes you to try one of the great bars and snack places just behind the sand.

4. Formentera Explorer Boat Tour

This fabulous boat tour departs from Playa d'en Bossa in Ibiza at 12.30 lasting 5 hours in total. You'll be able to take in the amazing sights of Formentera, plus the wonderful islands of S'Espalmador and Illetes. On board you can sample traditional local paella, refreshing drinks and even an open bar. Once you've enjoyed all the sights you can experience your very own snorkelling session at Illetes beach, internationally famous as one of the most beautiful beaches in the world.

5. Bike rental

The island of Formentera has a whole host of bicycle friendly lanes, paths and coastal tracks, making this the perfect way of exploring the island and seeing all the hidden treasures off the beaten track. Bikes can be hired from a variety of places all over the island at very affordable day and hourly rates. There is a whole network of nineteen green routes that have been specially designated for cyclists to keep you safe and get you as close to the many sites rental shops as soon as you step off the ferry.

6. La Mola Lighthouse

If you're in the mood for some sightseeing when you travel to Formentera and want to grab some fantastic photos to take away with you, head over to La Mola Lighthouse for the spectacular view. There are plenty of great beaches nearby and the hike towards this landmark will certainly give you an appetite for lunch!

7. Explore the hippie markets

Just like her bigger sister, Ibiza, Formentera is also famous for its amazing hippie markets. As soon as you step off the boat in La Savina, you can start delving into all the hidden nooks and crannies of this fabulous little port market. With plenty of products on offer across a range of independent stalls, everyone's guaranteed to find something that catches their eye. This market is open every day during the summer months, but there are plenty of others across the island of Formentera (like San Francesc) for you to explore.

8. See the salt plains

You've probably heard of Ses Salines (salt plaints) over in Ibiza, just near the airport, but did you also know that Formentera is famous for its amazing salt plain nature reserve, too? Home to mineral-rich seaweed for hundreds of thousands of years, these salt plains provide majestic views, especially during sunrise and sunset, as you watch all the pretty colours come to life. Ses Salines in Formentera is a UNESCO World Heritage Site, so you know you're in for a treat. Make sure to pick up some coking and beauty products made from the local minerals, so you can take a little taste of the island home with you.

9. Visit the Church of Sant Francesc Xavier

Throughout its history, this beautiful Spanish church has served as a castle and fortress, but always as a place of worship, too. Up until the 19th century, cannons could be seen on the church roof in a bid to protect the island from pirates in the Mediterranean. Today, visitors who travel to Formentera can explore the fantastic architecture and peaceful setting.

10. Experience the glorious sunsets

If you're lucky enough to have a ferry ride back to Ibiza late enough to catch the sunset, make sure you do! No plans for Formentera would be complete without a glorious sunset. They're arguably even more beautiful than those you'll see on the white isle, with much less light pollution and wide panoramic views out towards the west. Cala Saona is a very popular spot for lovers of sunset vistas, a great little beach with a few fantastic nearby bars where you can grab that all-important sunset cocktail.

How to get to Formentera from Ibiza

If you're considering summer in Formentera, the best way to travel to Formentera is to take the ferry from her sister island, Ibiza. Ferries depart regularly throughout the day and into the evening from €20 return per person from Ibiza Town, Figueretas or Playa d'en Bossa. You can spend an entire day on the small island seeing everything it has to offer, including all the fantastic beaches in Formentera, before heading back to Ibiza. If you're wondering how to get to Formentera from Ibiza from your particular resort, speak to your hotel staff, we will be able to help you.
Back
Book in the official website Invisa Hotels
And enjoy exclusive advantages as a My Invisa Client
Upgrade
room*
Free Wifi
in the room
Sea View
room *
Exclusive
Offers
* According to availability