10 Tips to Make an Ibiza Clubbing Night a Success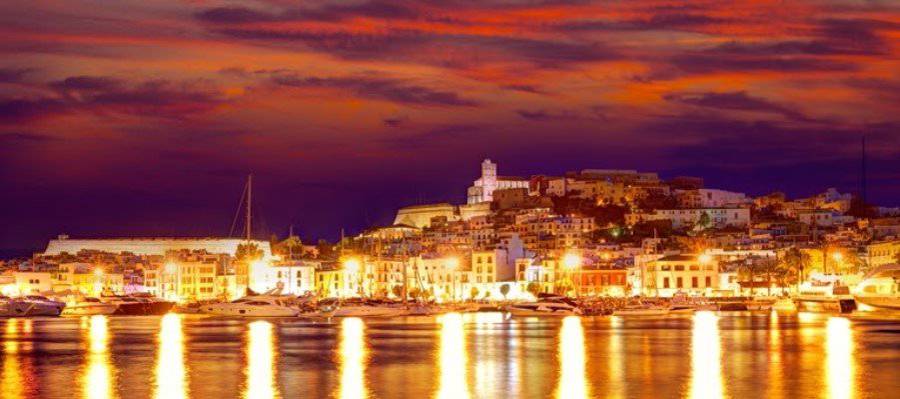 Ibiza is the clubbing capital of the world. Every year this beautiful paradise smack bang in the middle of the Mediterranean draws in thousands of music worshippers, dancers and clubbing aficionados, as well as average holidaymakers looking for some fun in the sun. Whoever you are, if you've never been on an Ibiza holiday before, you'll be in for a few surprises.

Here are our top 10 tips for making your clubbing experience in Ibiza a total success- from planning to execution to the inevitable hangover! Have fun!

1. Plan where you want to go

If you turn up in Ibiza with nothing but your passport, a few euros and a dream of dancing in the hottest clubs around, you're not going to have the greatest time. Ibiza is full of vibration, with clubs hugely distant from one another - both in terms of the music they play and their physical location. Planning is your friend!

Have a shop around online and see which clubs you want to try. From the staples that should be firmly in your diary - such as Bora Bora Beach Club on Playa d'en Bossa and Pacha just outside of Ibiza town, styling itself as the original superclub - to the new kids on the block that are well worth a try - like the Zoo Project parties in Benimussa Park, where you'll pay between 30 and 40 euros for an entire day of partying, face painting and dancing like your inner animal.

2. Shop around for tickets

Don't buy the first ticket you see online. Sure, some clubs and venues will offer great deals on tickets that can't be beaten, but remember, there is a whole world of promoters, social media sites and local sellers out there all begging to help you save a few euros! Official club distributors will always add on extra charges, and sometimes charges for paying by credit or debit card, as well as collection or postage fees, so make sure you do your homework to get the best deal in Ibiza.

3. Be flexible on where you go

Sometimes the best nights out are the most spontaneous ones - so don't be rigid in planning your holiday to Ibiza. Keep your eyes open for anything that takes your fancy and try to remain flexible. If you find out that your holiday in Ibiza takes place the same time as the opening party for DC10 in Playa d'en Bossa, then you'd be crazy to miss out on what promises to be an amazing night just because you'd planned on going somewhere else. Keep your options open and don't buy tickets until you're absolutely sure on where you want to go.

4. Plan your transport in advance

Getting to a club for a night out in Ibiza can sometimes be tricky, and usually involves an expensive taxi ride for those who don't plan in advance - but that's not you, is it?

You'd be crazy not to take advantage of cheap transport options to Ibiza's best clubs and save some money for once you're inside. For example, most clubs will offer transfers from the bigger resorts like Playa d'en Bossa or San Antonio, where they'll pick you up and drop you off at set times. These party bus tickets can be booked from hotels and the clubs themselves (or with any promoter) so you can turn up in style and with some spare change to spend on those fancy cocktails.

5. Make friends and save money

Alternatively, if you don't want to tie yourself down to one bus ride, and you want to go with the flow a little more, make use the strength-in-numbers strategy. That's to say, get together with a group of friends - the more the merrier - and chip in on a minibus taxi to get you to and from your Ibiza club of choice in style. Taxis in Ibiza are convenient and readily available so you shouldn't have to call too far in advance. All operators will speak English too, so you don't have to whip out that dusty old Spanish phrasebook!

6. Use social media to plan your night

If you've got a smartphone then you've got no excuse for not being totally up to date with the latest goings on in the Ibiza clubbing scene. Follow your favourite clubs on Twitter to keep abreast of any competitions for free tickets, drink offers and the latest news of what's going on and what you can expect on your night out.

7. Think about a budget and stick to it

To survive a night out in Ibiza - without going bankrupt - you're going to need to set a budget and stick to it. That's not to say Ibiza is expensive, actually most places are really great value for money, but the temptations of more drinks, different clubs and bigger dance floors are never far away in Ibiza.

Make a simple plan of how much money you have to spend on partying, divided by the number of nights you plan to spend out. Then take away the price of your ticket and transport to and from the club and the figure you're left with can be spent on a couple of drinks and some face-paint and whistles... You don't have to be a mathematician to survive Ibiza!

8. Know what to expect before you arrive

Ibiza clubbing scene is nothing like the rest of the world. It's bold, brash and fantastic, if a little bit overwhelming. So long as you have a general plan of how you want your holiday in the sun to be, you can't go wrong!

9. Make a plan in case you get lost

If you're hitting the clubs with a group of friends, it's inevitable that you'll get separated every now and again in the busy clubs and dance halls, on the terraces and at the beach parties. But not to worry, making new friends and reuniting with old ones is what nights out in Ibiza are all about. Make a plan with your friends to meet at a certain place and time at the end of the night so that you can all make it back to your hotels together.

An even better idea, find a great hotel that is conveniently located for your clubbing calendar! We have an amazing selection of hotels in Ibiza perfectly located for party-goers and families alike, so check out what we have to offer and you and your friends won't have to travel far for a great night out in Ibiza.

10. Remember you're there for the party of a lifetime

Remember that when all is said and done, for the past twenty, thirty, even forty years, Ibiza has been providing one of the world's best party circuits and most unforgettable nights out. If you're up for some fun this summer, there's nowhere better to be than Ibiza!
Back
Book in the official website Invisa Hotels
And enjoy exclusive advantages as a My Invisa Client
Upgrade
room*
Free Wifi
in the room
Sea View
room *
Exclusive
Offers
* According to availability