10 water sports and beach activities in San Antonio, Ibiza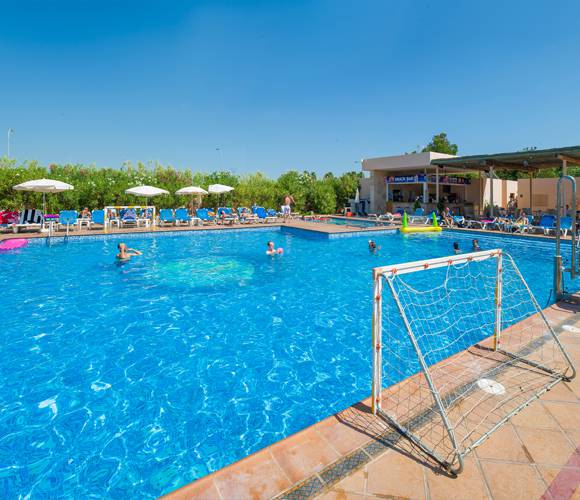 San Antonio is the place to be for fun and frolics in Ibiza. The area caters to new and returning visitors with fresh activities every year! In this part of the island, in the company of the most light-hearted people, you'll find the most enjoyable experiences from adrenaline rushes to relaxing days out.
Ibiza water sports are a highlight of the things to do on San Antonio Ibiza beach. You'll also want to stay close to the action, so it's worth mentioning our

hotel in San Antonio, Invisa Es Pla,

the perfect option to stay in when traveling to Ibiza! Here's the low-down on 10 top water sports in San Antonio bay Ibiza that are available this 2020, building up from the most chill to daring activities.





Boat trips






Let's start with the most universal activity! Young and old, families and friends, everyone can enjoy a trip out on a boat. Catamaran's are highly recommended or, if you want a personalised experience, choose a small operator who can take you out and chat about marine life. These boat tours often give you information on the best local spots for dinner.
Most importantly, any boat trip will show you the sheer beauty of Ibiza's coastline. Bonus: while out on the water you can spy the Ibiza watersports, tested out by others and decide which ones are for you.





Paddle boarding





You can paddle out quite a distance from the shore and then paddle or even snorkel back into the coast. This is true on most of Ibiza's beaches as the water is often shallow for a great distance (great for kids!), and this peaceful way of getting your body moving will let you see colourful fish and possibly coral depending how far you go. You can go out solo or contract a guide if you're keen to head far off shore.
Pro tip: take a GoPro camera and have a go at SUP (stand-up paddle) boarding, then have a giggle at your group as everyone wobbless and takes at least one dive into the clear turquoise waters!





Snorkeling






Anyone who's given snorkeling a try will tell you this is the best way to get outstanding underwater photos. It's a sport that will teach you to believe in your own strength, to feel free and even overcome your fears of the unknown.

You can bring your own equipment and head straight out to sea or rent from locations along San Antonio Ibiza beach; some hotels even lend out kits if they have them available. Snorkeling is low-impact cardio, so anyone who's less trusting of their joints can join in.





Jet Skis





One of the most popular water sports in Ibiza, renting a jet ski is invigorating. You can blast through the waves solo or take part in an organized jet ski tour (especially if you're a first-timer) and enjoy a refreshing summer afternoon out on a fast motor. On San Antonio's beach you'll also be grateful that all the renting stations manage fairly standardised pricing, so you won't need to haggle or shop around.





Kayaking





Kayaking is the best upper body workout you can get in the sea without getting wet. It's lovely to spend a day actively on the water and kayaking doesn't require great skill. It does get easier with practice though so beginners get the best workout!
There's no age limit on kayaking and you can easily rent a double kayak if one of you isn't a strong rower, or if you decide to go out with kids. There are also kid-sized kayaks on San Antonio beach.





Flyboard





You may not have heard of flyboarding, this is a real adrenaline-lovers' sport. FlyBoard is the most popular brand of hydroflighting device, which supplies propulsion with water jets, letting you float up, drop and fly above the water for several metres.
This sounds difficult, but most people pick it up on their first try: just keep your knees straight and balance will come to you. There's no laying back and just catching rays on a flyboard—no rest for the wicked, they say!





SeaBobs





Another propulsion device but this one's underwater, the SeaBob can get you travelling underwater at speeds of up to 10mph. This vehicle is powered by an electric motor, lithium-ion batteries in the SeaBob brand's case, has handles on the side for steering and a display to show your depth and speed. Trying out a SeaBob is a luxury experience, but worth every penny as an exciting water sport in San Antonio bay Ibiza.





Wakeboarding






Ever tried snowboarding? Wakeboarding isn't far off this hobby, so if you can hold your own on a skate or snowboard you should definitely try wakeboarding just off San Antonio's coast. As usual, you can rent all the equipment you need for water sports in Ibiza, and this particular water sport in Ibiza is mostly about holding tight and letting the motorboat do all the work.





Jet Boat 360°






Roller-coaster fans will love a Jet Boat 360° ride. Designed especially for hitting waves and spinning 180° or even 360° on its heel, you'll feel pumped after a ride on this big toy. Sharp turns and rapid accelerations for a usually hour-long ride is incredibly fun, just don't have a big lunch beforehand!





Sunbathing and cocktails!






Deliberately resting is so underrated. After all that direct contact with the sea, adrenaline, and endorphins, don't forget to schedule in the time to relax and boost your mood with some Vit-D and a lush cocktail. Our hotel near San Antonio Ibiza beach, Invisa Es Pla, is adults-only and the perfect place to spend the afternoon by the pool with a drink in hand.
Back
Book in the official website Invisa Hotels
And enjoy exclusive advantages as a My Invisa Client
Upgrade
room*
Free Wifi
in the room
Sea View
room *
Exclusive
Offers
* According to availability