11 Facts About Ibiza That Will Impress Your Friends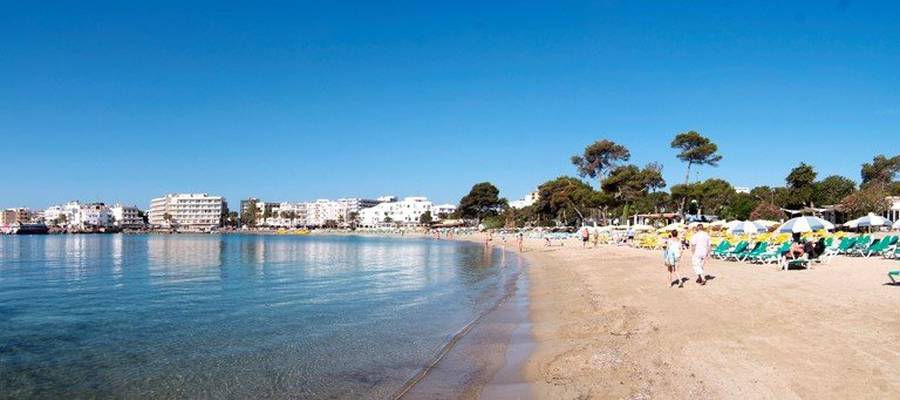 Everyone thinks they know about Ibiza. The parties, the clubs, that famous Ibiza lifestyle that has given the island such a reputation right around the world... we all THINK we know what Ibiza is all about. But do you know where the word Ibiza comes from? Do you know how big the island is compared to the metropolis of Manhattan? And could you name any celebs who have fallen in love with Ibiza so much they just never leave...?

I hope you'll enjoy reading these eleven facts about Ibiza that will impress your friends on your next trip to the island. Hopefully that will be very soon indeed!

1. Ibiza has always been important to Europeans...

Nowadays, we all love Ibiza for its beauty and its rawness, its freedom and draw, but it's not just us modern Europeans who know of its importance. Norwegian King Sigurd I invaded Ibiza in 1110 to use it as a strategic part of his crusade towards Jerusalem. The island has also been invaded by the Aragonese King James I in 1235, the Moors before that in 990 and the Scipio brothers in 209. Quite a history for such a small island!

2. Clubbing is really great here...

Ibiza club parties hold legendary status around the world. They're raucous, vivacious and simply unforgettable. But one of the more interesting facts about Ibiza's clubbing life is that it is home to the world's largest club, Privilege Ibiza. Located in San Rafael, and with a capacity for 10.000 revellers, Privilege is a club not to miss out on. Don't worry about the hangovers, though, there's enough of that wonderful Spanish food to make you feel right again!

3. Ibiza Town Port is officially beautiful...

We all know it's a place of great beauty, but UNESCO has officially declared the harbour of Ibiza Town as a World Heritage Site, owing to its majestic and staggeringly chic appearance. For centuries it has been the heart of the island, bringing in fresh seafood daily to nourish the island and provide that famous Spanish food, while it's also a lifeline for the island's trade, commerce and tourism industries. Well worth a visit for anyone coming to the island. Officially. And an afternoon stroll around the port is also one of the best cultural activities in Ibiza.

4. The history of clubbing in Ibiza is very varied indeed....



Some of the newer venues home to Ibiza club parties may just be buildings, but some of the older, more established clubs have fabulous histories. Did you know that Amnesia started out as an old farmhouse? Or that it is claimed that House music (or acid house) actually originated there? A tour of the island's clubbing history might just be another one of the many cultural activities in Ibiza we can add to the list after all!

5. The island is a haven of escapism...

If you're looking for some true down-time, where you can kick-back, relax and be at one with yourself, then Ibiza might be the holiday destination you've been looking for. With a population density that is just perfect for those seeking peace and tranquillity. Hit one of Ibiza's top beaches to really relax, or enjoy a fantastic meal at one of the many great restaurants in Ibiza.

6. Ibiza really is very, very small...

At just 571 km2, Ibiza packs a lot into a little. It's just one sixth of the size as its neighbour and bigger brother, Majorca, though feels a lot larger. If you want a fact to really impress your friends, tell them that Ibiza is more or less exactly ten times bigger then the island of Manhattan. Who knew?

7. It's also really, really old...

Not to be rude or anything, but Ibiza is quite an age. Actually, the first settlers arrived on the island in 654 BC, founding a port and town in Ibiza calling it Ibossim. So even though the island has been around for a very long time, I don't think she's looking too bad at all!

8. Celebs can't get enough of the Ibiza lifestyle...

That famous carefree spirit, the gorgeous weather and the anything-goes party lifestyle isn't just loved by the likes of you and me - celebrities love the White Isle, too. Forget Saint Tropez or Los Angeles, a quick hop over to the Balearics is what's currently en vogue with the celebrity set.

But it's not just a spot of sun and a tour of Ibiza club parties that attract the rich and famous, in June 2014 rap star Eve decided to hold her glamorous wedding to millionaire Maximillion Cooper on the island, give its stunning natural beauty for a venue, while the likes of James Blunt, Mick Jagger and one of the island's favourite DJs Pete Tong have even been tempted into settling down and purchasing luxurious mansions in Ibiza. It's not hard to see the draw. The chic, beachfront designer outlets and the paradise of Ibiza's top beaches, rolling hills and pinewood forests all scream out to the rich and famous looking for a bolthole in the sun.

9. You think there are only three Balearic islands...?

Most people think that Majorca, Menorca and Ibiza make up the Balearic islands alone, with far fewer being able to name Formentera, the fourth largest to the south of one of Ibiza's top beaches. But very few people know that the Balearic archipelago of Spain is actually made up of over 50, mostly uninhabited islands.

10. They don't call it White Isle for nothing...

That's because the sun never stops shining down on the island! The average high is 22 degrees, but that can reach the mid 30s and even hit 40 during the summer months, and Ibiza gets more than its fair share of sunshine. With only 40 days of rainfall per year (give or take a few), you really don't have to pack your umbrella.

11. It has its own minority language, of a minority language...

Lots of people think Ibizans speak Spanish. Not true. Some think they speak Catalan, again, not true. In fact, Eivissenc is the dialect native to the island, spoken only in Ibiza and in Formentera. Take a look at the menu in any of the best restaurants in Ibiza to get a flavour of this musical, sensual language.

And finally, another fact or two for luck...

Flights are on sale year round, with over 56.000 individual aircraft movements arriving and departing at Ibiza's airport every year: just enough seats on those planes for the 5.7 million passengers who come in 2013 alone! So what are you waiting for...?
Back
Book in the official website Invisa Hotels
And enjoy exclusive advantages as a My Invisa Client
Upgrade
room*
Free Wifi
in the room
Sea View
room *
Exclusive
Offers
* According to availability