20 things to do in San Antonio in 2020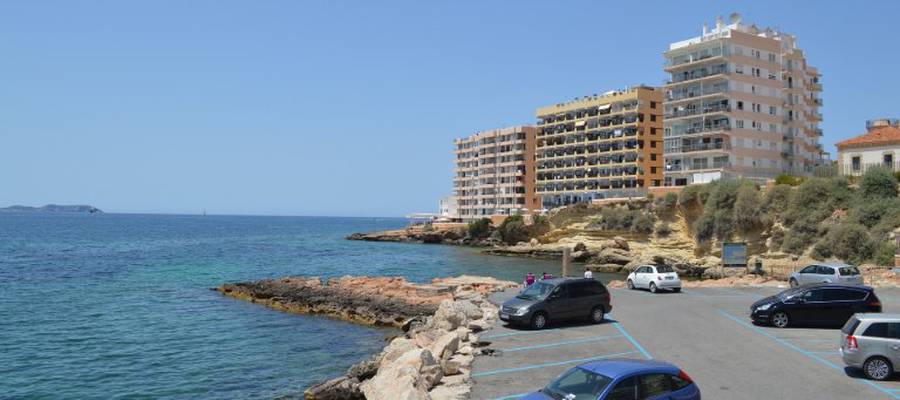 What do you prefer, to relax on holiday, some action, to savour the experience, or to explore the location? Below are 20 of the best things to do this year, all in the lively location of San Antonio Ibiza.

Relax

1. Take a boat tour
Set sail on a luxury yacht and enjoy an adventure at sea. Many people offer guiles near the entrance to San Antonio's Yacht Club and you can choose from a variety of offers that might include nature spotting, snorkelling, diving, sunbathing, and swimming. Stop off along the coast to hop into the water, snorkel or just cool off in the clear water. A boat tour is also the best way all over Ibiza to visit the most prized beaches, and where better to watch the sun go down of an evening than from a yacht?

2. Party on a catamaran
Live an unforgettable experience by reserving a sailing expedition on a catamaran. Either hit the dance floor with 300 other party-goers or sip on champagne while enjoying the music in shaded seating areas. Some catamaran parties offer free entry to other clubs after the fact. The best place to seek out the biggest boat parties is San Antonio bay Ibiza.

3. Enjoy pure paradise
Cala Gracioneta is barely a mile from San Antonio Ibiza and a tiny quarter-mile-long piece of paradise. Only 25m in length but bursting with beauty, this snippet of the full beach Cala Gració is at number 3 on this list for a reason. Visit early in the morning to get the most unspoiled shots to show off to your loved ones. If you get there later in the day, you'll also spot the chiringuito of the same name, Cala Gracioneta. Its menu has something for all the family, including the finest Iberico ham.

4. Book a spa treatment
Unwind with a massage, facial, or beauty treatment by the beach. Getting pampered is a wonderful way to come back from your trip to Ibiza feeling refreshed.

Action

5. Play on a quad bike
Have you driven an off-road quad bike before? Your trip to an island of stunning natural beauty is a chance to show your real driving skills. Grab a partner to copilot or race against them, and enjoy a bit of unbridled play.

6. Try Paddleboard yoga
We all love to try new things on holiday and we bet paddleboard yoga is new for most people! Stand up paddleboard yoga (or SUP) is fun and challenging so that even pros will feel they push their individual flexibility, strength, and balance. Several companies offer this experience, just head down to the beach to find them.

7. See the reefs through a snorkel
While down at the coast looking for paddleboard yoga instructors, you might want to keep an eye out for snorkel tour guides. Not every tour guide can explain underwater where to look while immersing you in the experience! This special outing is enchanting and a wonderful way to see the most magical parts of the island hidden under the sea.

8. Learn to kayak or surf
Kayaking and surfing aren't impossible to pick up in a couple of days. So those who want real action, learning and movement should be confident about taking some lessons and spending the time practising on San Antonio's warm and calm waters. This activity is also great for kids because in Ibiza there are plenty of skilled coaches who can take them out while you catch some colour on the beach.

9. Stretch your legs on a hike
Another activity that works for all ages and fitness levels is hiking. Take it slow or make it into your daily exercise, just make sure you get out and about in Ibiza's soft hills and coastal walks.

Savour

10. Become a wine tourist
Several wineries in Ibiza elaborate their own selection of wines, including ecologic products, Ibizan liqueurs like Hierbas Ibicencas, olive oils, and vinegar. Become a wine tourist and contract a guided tour and tasting from San Antonio's centre or driving just a little out into the country. It's generally recommended you book in advance.

11. Pick a restaurant with a view over the harbour
To eat in a restaurant overlooking the water is a privilege to grab at during a trip to San Antonio Ibiza. Los Alcazares is just one example of a well-loved restaurant with a view. If you walk along the promenade and look up at the restaurant's terraces you'll come across plenty of sea-view restaurants.

12. Pop to the Friday market
Part of visiting a foreign country is to contribute to the local economy and to bring back some souvenirs to remember your trip. The Friday market is at your disposal for everything that takes your fancy.

13. Eat out… in a church
One restaurant on the outskirts of San Antonio is particularly special. Sa Capella sits within the 18th century stone walls of Saint Agnes' chapel and offers a varied menu amid this unforgettable restaurant location.

14. Treat yourself to some shopping
Ibiza as a whole has its own specific style to tempt you into its shops. Next to the beautiful beaches, you'll find modern and boutique shops, as well as hippie markets in San Antonio bay Ibiza.

Explore

15. Walk along the marina
After a delicious meal out, as the sun goes down, stroll along San Antonio's marina. Pick out the boat you'll buy yourself when you win the lottery and savour an ice cream along the way.

16. Visit the caves of Ses Fontanelles
Incredible prehistoric cave paintings decorate this small cave on the Western coast of Ibiza. Amid the rocky cliffs between Santa Agnes and San Antonio, with beautiful views over Cala Salada you can escape the heat of the day for a bronze age gallery.

17. Drop into San Antonio's church-come-fortress
Back in the 14th - 17th centuries when Barbary pirates prowled the Mediterranean, Ibizans used to use the main church in San Antonio Ibiza to hide out during attacks. This church, one of Ibiza's temple-fortresses, fortunately preserves its defensive elements to date: the tower looms over the stark absence of windows and one of the original two cannons remains.

18. Take the family to S'Arenal beach
This fine white sandy stretch and promenade combined with the bay views make S'Arenal a very popular beach. This makes it lively, with plenty of things to do. Luckily, the beach is also wide so it rarely feels crowded.

19. Photograph a mural
If you manage to visit Ibiza for the annual Bloop festival from August through September, you'll be able to see arts that comments on global issues turning San Antonio into an open-air gallery with gigantic murals, installations, workshops and live music.

20. See an aquarium inside a cave
Cap Blanc Aquarium, which is inside a naturally-occurring cave, is a truly unique place to host all sorts of marine life. Kids and adults alike love this experience, especially at the hottest times of the year, the cave can be a welcome breather from Ibiza's warming sun.

Now you've seen the top 20, which will you choose to do in 2020?
Back
Book in the official website Invisa Hotels
And enjoy exclusive advantages as a My Invisa Client
Upgrade
room*
Free Wifi
in the room
Sea View
room *
Exclusive
Offers
* According to availability