7 Things You Didn't Know About Ibiza Hippie Markets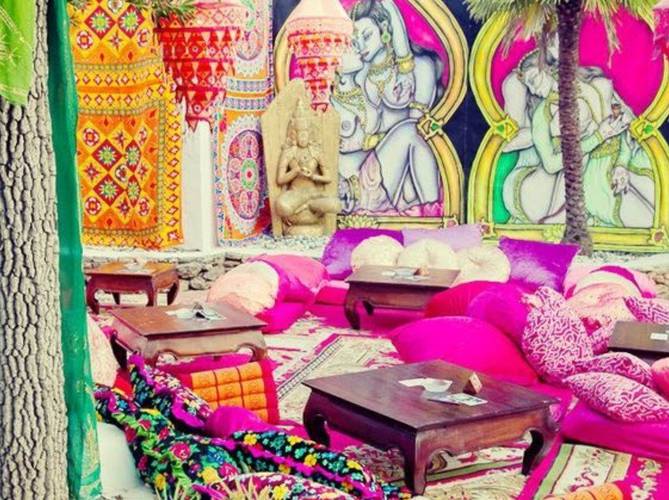 Besides the endless hot days of glorious sunshine, the spectacular beaches and the views that are just out of this world, there is one thing that Ibiza does better than anywhere on earth – the hippie markets!

Yes, Ibiza has built a global reputation for its fantastic hippie markets ever since they first appeared on the island in the mid 1960s, when the hippies arrived on Ibiza drawn by its magical atmosphere and laid-back lifestyle. Still going strong today, a visit to the Ibiza hippie markets is a must for any visitors to our beautiful White Isle.

We thought we would give you a little taste of what to expect when you go, as well as a few interesting facts about the history of hippie markets in Ibiza. Whether you head to Las Dalias or Es Canar- Punta Arabí or anywhere in between, you're guaranteed a great day out, and you may just bag yourself some incredible bargains to take home too. Happy shopping!

Ibiza Hippie Markets In History

The artistic and creative roots of Ibiza go back centuries, but it was in the 1960s that things really took off. Artists, painters, performers and designers were all drawn to the island in huge numbers because of the powerful creative vibe that was there.

In Ibiza, people found themselves free to live how they wanted, free to express themselves in a huge number of different artistic ways and feed off one another's energy. Not long after, the famous hippie markets of Ibiza were born!

They became a cultural melting pot where artists of all different kinds would meet to communicate and share their creations with each other and visitors too. Before long, visitors to the great island of Ibiza would make a stop at the hippie markets top of their to-do lists – and not much has changed!

Ibiza Hippie Markets Today

Today there is a long list of great hippie markets in Ibiza, each with its own personality, character and charm. The biggest and most popular markets are at Es Cana- Punta Arabí, which takes place on Wednesdays, and Las Dalias, which takes place in San Carlos on Saturdays.

Whichever market you head to, you're guaranteed to be surprised, entertained and excited by all the amazing things you'll see. Here are seven of our favourites:

1. San Juan (Sundays)

A very popular market that has grown and grown recently, here you'll find a whole host of locally produced food and drink, lots of homemade toiletries (all eco-friendly) as well as clothing and souvenirs. Live music usually takes place from noon onwards and there's a really great buzz about the San Juan market from start to finish. 10.00 am – 16.00 pm every Sunday in San Juan.

2. San Antonio (every day except Sunday)

Each evening from late in the afternoon right through until midnight, the San Antonio harbour front becomes a hive of hippie activity, selling lots of great jewellery, clothing, souvenirs and more. Pick up a little momento of your time in Ibiza's party capital that is San Antonio or just soak up the atmosphere.

3. Eivissa (every evening)

From late afternoon all the way until midnight the narrow streets of the old town in the quarter of La Marina turn into a bazar, with stalls and stands popping up everywhere selling a huge range of great products. Typical hippie spirit, Eivissa market never disappoints. Popular with lots of tourists and locals alike, it's a great starting point for an evening in the Old Town of Eivissa.

4. Las Dalias (Saturday, all year round)

Ibiza's second biggest market, Las Dalias, has an extraordinary range of great fashion, jewellery, crafts, paintings and leatherware, all produced by local designers and artists. But the markets aren't the whole picture! At Las Dalias you'll see street performers, live music, great offers on food and drink as well as all the coolest people in Ibiza. Still a melting pot of Ibiza's bohemian crowd, here you can really feel the buzz of an old-fashioned Ibiza hippie market!

5. Cala Llenya (Sunday, all year round, 9.00 am – 15.00 pm)

Near the pretty little beach of Cala Llenya, this little flea market is quaint and charming, selling all manner of second hand goods as well as food and drink at the bar. There's music to keep you entertained and a good smattering of restaurants nearby once you're done with all that shopping!

6. Es Canar- Punta Arabí (Wednesday, April to October, 10.00 am – 19.00)

The biggest and the best market on the whole island (that's what the locals say, anyway!) Es Canar- Punta Arabí is the place to be for an authentic hippie market experience. The stalls seem to go on and on without end, all in winding paths in between typically gorgeous white villas. Lots of handmade treasures and vintage pieces can be found, but there are also great places to take the kids, lots of food and drink and drummers to keep you entertained.

7. Santa Eulalía (every day, afternoon and evenings)

The popular and beautiful holiday resort of Santa Eulalía has its own little hippie market, selling typical souvenirs, clothing and lots of handmade jewellery. You'll find it on the Ramblas, just opposite the resort's fountains leading down to the beach. It's a great spot to enjoy a little culture as you head out and explore the resort.
Back
Book in the official website Invisa Hotels
And enjoy exclusive advantages as a My Invisa Client
Upgrade
room*
Free Wifi
in the room
Sea View
room *
Exclusive
Offers
* According to availability