Art galleries and museums in Ibiza: the surprising variety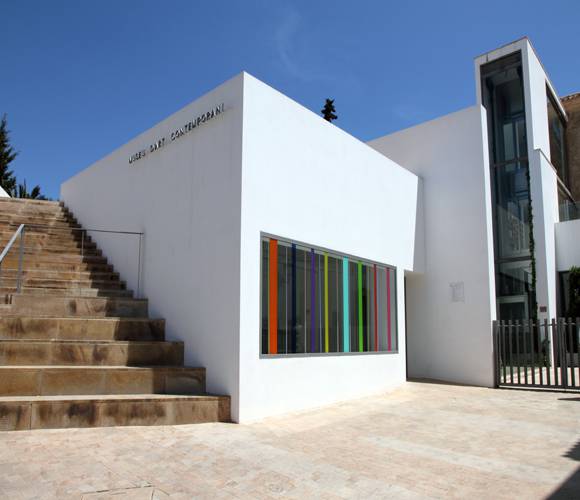 Some cultured visitors call Ibiza: "the island of artists." Not all Ibiza is parties and late nights, though the art of music does range from club music to flutes and castanets. In general, Ibiza is full of art galleries and museums paying homage to the many talented inhabitants it has had over the decades.
The reason for this is that Ibiza simply attracts artists. Whatever ideology creative minds might follow, Ibiza welcomes it with open arms. Also, the breathtaking scenery is an attraction for those inspired by nature and multiple textures. Some people start creative careers elsewhere and, after visiting the art Ibiza has engendered, decide to open their workshops here. Others, with no background in art, discover joy in this landmass and begin their careers as artists here.
Writers, painters, photographers, sculptors, jewellers, and musicians alike find their place in Ibiza history and heritage. Are you interested in art, culture, Ibiza history and museums in Ibiza? Here is our top pick of galleries for a variety of tastes.
Buildings that are art in themselves
The largest cultural space in Ibiza is in Santa Eulalia. The Palacio de Congresos is a work of art Ibiza, Santa Eulalia, is very proud of. Here, business meeting rooms neighbour an auditorium and gallery where both local and international artists enrich their audiences. This location is designed to hand the limelight to the events it hosts but is also an architectural beauty in itself.
Secondly, Marta Torres' gallery is that of a national artist, situated next to Dalt Vila's embankment. Previously the gallery has housed pieces by Carlos Sansegundo, Maria Rios-Coello, and Marcel Schellekens and, to date, is home to a small gallery of work by Joan Miró and Miguel Barceló. Quaint and flower-covered, this gallery is picture-perfect in itself.
Another photogenic building, Es Polvorí, is also in Dalt Vila and acts as a location for diverse exhibitions, as well as concerts and theatre pieces. The building is created as a respectful imitation of the city's older stone constructions.
Galleries for eclectic tastes
Lost Artist is another Santa Eulalia gallery — this one is housed in a time-old country house just off the San Juan motorway. The sculptor that dedicated this gallery to promoting local artists, Christopher Stone, did so out of respect for their finances, providing a space to share their work without burdening them with expensive exhibit space.
Ventana Contemporary is directed by Nina Vagin, a fan of international artwork. Modern in looks, this is one of the museums in Ibiza that serves more than one function, depending on the season and latest artwork, jewellery, and varied exhibits, the space evolves and adapts to different artists.
Artwork with a view
At the Far de ses Coves Blanques in San Antonio you'll find an authentic lighthouse. It's construction dates back to 1897 and the structure currently acts as a gallery for some of the most original expos and art Ibiza has seen. A bonus is that the views from here are spectacular.
Espai Cultural is another cultural spot that's also blessed with a view. In Sa Punta des Molí, San Antonio, you'll find this open-air auditorium and exhibition. This, as well as a museum, is a location of art Ibiza doesn't hide away; here you can enjoy views of Portmany bay especially at sunset.
Take an art-filled walk
Even if you don't intentionally go out to see museums, you're likely to come across art all around. The island's authorities exhibit sculptures of varying media around the island and especially along the marina. During summer months, the best of art Ibiza, Santa Eulalia specifically, may be found in temporary exterior exhibitions, taking advantage of the dry, warm weather and the seaside promenade.
It is also common for bars, restaurants and even shops to act as art galleries. A holiday pleasure might be to have a coffee surrounded by splendid photographs or a cocktail contemplating the works of different local or international creators. Since Ibiza has been a World Heritage Site for 20 years, there is plenty more to see than parties and nightlife.
Come to Ibiza and enjoy local art by the sea as well as in both contemporary or historic buildings.
Meta description: Ibiza is full of art galleries and museums. Come discover them all!
Back
Book in the official website Invisa Hotels
And enjoy exclusive advantages as a My Invisa Client
Upgrade
room*
Free Wifi
in the room
Sea View
room *
Exclusive
Offers
* According to availability