Best Clubs in San Antonio, Ibiza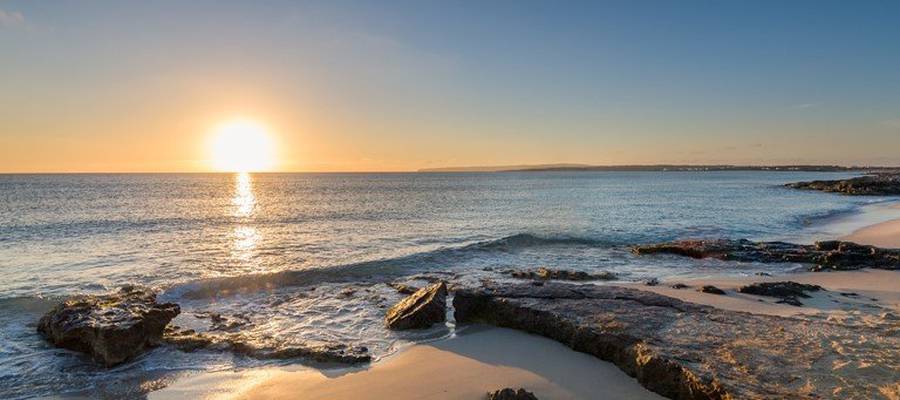 Famous all over the world for being the original home of the superclub , a place for dancing all night long and having the time of your life, there's certainly no shortage of things to do in San Antonio, Ibiza for those of you looking to enjoy the summer of your lives!

In the busy summer season, San Antonio is the place to be in Europe, if not the world, for those seeking the very best nightlife, party scene and good times. Thankfully, here at Invisa Hotels, we can help you out with the very best hotels in San Antonio, Ibiza, so you'll never be far from the action.

Clubbers' guide to San Antonio Ibiza

All the top clubs in Ibiza are located within or very near to San Antonio Bay, so this is certainly the place to be on the island's north western coast. Famous for its nightlife strip, anything -goes vibe and astonishingly beautiful sunsets, the resort of San Antonio has something for everyone.

The resorts' two main destinations, and certainly two of the best nightclubs in Sant Antoni, Ibiza are Eden and Es Paradis, two of the island's most iconic venues.

Eden received a full makeover, renovating both the interior and exterior of this historic site, making it one of the freshest clubs in San Antonio. Playing host to the likes of Pete Tong's residency, Godskitchen and Gatecrasher over the years, Eden really leaves an impression with its amazing sound system, packed programme of events and huge reputation for underground house and tech music. For a real taste of the party scene at one of the best nightclubs in San Antonio, Ibiza, this is he place to start. Tickets here tend to start at around €20 but can cost anywhere up to €40 for the bigger events.

Eden's sister club in San Antonio Bay, Es Paradis, is equally as phenomenal. Famous for its water and foam parties, its exquisite interior design and decaden fell, Es Paradis is not just one of the top clubs in Ibiza today, but it's also one of the oldest, dating back to the mid-1970s, so you're in good company.

Tickets cost in the region of €25 to €40, depending on the night, and the bar is known to be very expensive, but this glamorous, elegant and outrageous club is well worth the effort. Known as a rite of passage in all the good clubbers' guides to San Antonio Ibiza, experiencing an evening in Es Paradis is a night like no other!

If you're looking for some more alternative things to do in San Antonio, once you've done the superclubs, why not consider a boat party, which can be an even better way to experience Sant Antoni de Portmany nightlife?

All around San Antonio Bay, you'll see adverts for some of the island's most spectacular boat parties, with most departing in the late afternoon or early evening just in time to catch the world's best sunset. Experience one of the world's most amazing views with all your friends in the company of other revellers to start your evening off right.

Tickets can cost anywhere from €30 to €70, depending on the package, but most boat parties will give you at least a few hours of fun on the water, some complimentary drinks and food, as well as some great party vibes and dancing in good company. Once you're back on dry land, the fun doesn't stop there. Far from it. Most boat party packages that you can pick up in resort or from your hotels in San Antonio, Ibiza will include free entry to one of the great clubs in San Antonio, or perhaps a selection of bars. That means you can experience the Sant Antoni de Portmany nightlife both in the water and on land for a fraction of the cost but double the fun...

If you've still got any energy left after both superclubs and the boat parties, never fear, because there's still a whole host of things to do in San Antonio, Ibiza. During the day, check out the relaxed and chic-feeling beach bars, where you can chill with a drink in hand to the sound of the perfect Ibiza daytime soundtrack. Just watch the world go by and all the fabulous people enjoying themselves. After dark, head into San Antonio's West End, where you'll find even more top clubs in Ibiza, alongside bars, pubs and outdoor spaces.

For even more great ideas what you can get up to in and around San Antonio Bay on your next trip to the party island, make sure you check out our recent blog post on the top 10 things to do in San Antonio, Ibiza.
Back
Book in the official website Invisa Hotels
And enjoy exclusive advantages as a My Invisa Client
Upgrade
room*
Free Wifi
in the room
Sea View
room *
Exclusive
Offers
* According to availability