Child Friendly Beaches in Ibiza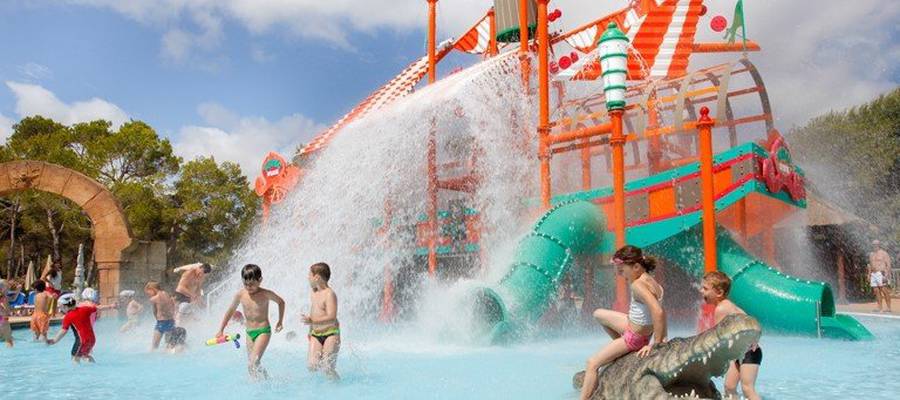 When it comes to planning the perfect summer holiday, a great beach is always a must-have! It doesn't matter whether you book the perfect hotel in Ibiza, with the best flight-times and gorgeous surroundings, if you don't have that all-important stretch of golden sand - or you have to trek half an hour everyday with the whole family in tow in thirty degree heat… - it's never going to be the best!

Luckily for you, our Ibiza beaches are some of the best in the world – and all great for families!

With seven blue flag beaches scattered across the island, you can be assured Ibiza's beaches are family-friendly, beautifully picturesque and safe for everyone to enjoy a holiday that's full of amazing seaside memories. Throw in the fact that Ibiza is just 45 kilometres long and 25 kilometres wide (we know, great things come in small packages!) so you're never more than a short car ride or pleasant stroll from our stunning and majestic coastline.

Understanding Ibiza beaches

Because Ibiza is an island community, we're very proud of our great beaches – and we take very good care of them. Always clean, safe and easy to access, wherever you decide to set up camp on your next summer holiday to the island, you can rest assured there'll be a world-class beach very nearby. Whether you're travelling to Ibiza with children to stay at one of our charming child friendly hotels in Ibiza or you're hitting the island with your BFFs to enjoy a wild weekend of fun and all our world-famous nightlife, we know it's important you get to enjoy some downtime on the beach.

No matter whether you spend your time on the sands tanning, playing or scrolling, reading, running or cocktail-sipping, Ibiza's beaches can deliver. Before you arrive, make sure to check out the local beaches and pick out some of your favourites. On all our hotel pages we provide comprehensive information on the best beaches near our hotels, but you can also chat to staff in the resort about where to go and what to see.

Finding the most child-friendly beaches

Splashing about in the surf and building sandcastles is something we all remember from our childhood days, and it's a really special time for parents, too. Spending time with your family and enjoying a day at the beach while you're on your summer holidays is what we work all year round for, after all! Some people may think all you need for a good beach is plenty of sand and a nice sea view, but those people probably don't have kids, do they…

In looking for the perfect kid-friendly beach for really enjoying Ibiza with children, make sure your local beach when you visit us has as many of the following features as possible:


● A lifeguard, to keep an extra eye out and keep everyone safe in the water.

● Calm, shallow waters that aren't too exposed to the wind or rocks.

● A wide, long stretch of sand so you won't feel too crowded.

● Easy access to your hotel or else local places to buy food and drink in an emergency.

● Toilet and shower facilities, ideally with changing facilities for toddlers and babies.

● Plenty of parasols or palm trees to provide much-needed shade from the hot sun.

● Added bonus – pedal boats for rent, to really make some fun holiday memories!

Lots of Ibiza's most popular beaches also offer a range of water sports to enjoy, along with playground facilities and vendors who sell bottled water and fresh fruit. If you spot a blue flag fluttering nearby, congrats! You've really hit the jackpot.

The perfect child friendly hotels in Ibiza with easy access to the beach

We truly believe your best summer holiday option this year is to stay at the Invisa Hotel Cala Blanca, a charming 3-star hotel just a few steps from Ibiza's Playa Es Figueral on the north eastern coast. Up here, there's a slow pace of life, the waters are calm and welcoming and the beach is second to none. But the chief advantage has to be the easy access to the beach. Not many child friendly hotels in Ibiza can offer such close proximity to such an amazing stretch of sand.

In just a few moments, you can step out of your hotel room and walk directly for a few metres where you'll find the wide, sandy bay stretched out in front of you. With all the great child-friendly hotel facilities for enjoying Ibiza with children, like our great swimming pool, bars and restaurants and kids' club, you won't have to venture far if anyone gets hungry or needs an afternoon nap. But if you do prefer to spend the entire day at the beach, there's a well-stocked supermarket and general store – with all your beach essentials available – just seconds from the sand.

Our top picks for Ibiza beaches

For a perfect child friendly hotel in Ibiza that mixes a great location, amazing service and the perfect family-friendly beach just seconds away from the hotel, Playa Es Figueral has to be our top pick this season. Our other favourites include San Antonio Bay from those of you seeking a livelier and more energetic resort, as well as Playa Es Canar for the beautiful views.
Back
Book in the official website Invisa Hotels
And enjoy exclusive advantages as a My Invisa Client
Upgrade
room*
Free Wifi
in the room
Sea View
room *
Exclusive
Offers
* According to availability