Chill out experience in Ibiza: virgin beaches, bays and relaxation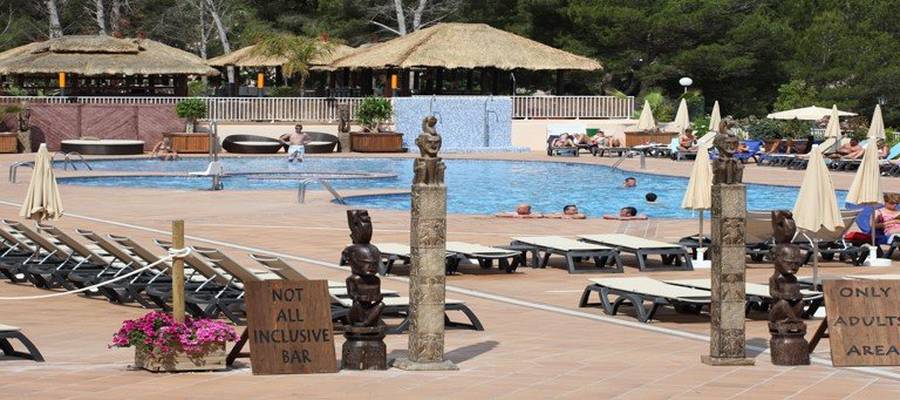 Think Ibiza is a Brits-on–tour holiday island? Think again.

Ibiza is cosmopolitan, upmarket and clean, with surprising few British Pubs considering how easy it is to reach from the UK. While the clubbing scene gets the most press, the Balearic isles are home to plenty of special spots for quiet holiday-makers. Why else would there be so many Ibiza chill out albums released every year?

The resort of Santa Eulalia, for example, offers many outdoor activities and beautiful architecture to visit, as well as a stylish marina which is also a stunningly romantic backdrop for couples. Watching the sun go down over this "mini-Monaco" at any of the beach bars or restaurants is the perfect way to end an evening.

There are a handful of beach clubs such as the Cala Bassa Beach Club, where you can experience luxury and great food. Best of all about this locations, none of the beach clubs in Cala Blanca are nightclubs, so no one in the area will be woken by the thudding of base at 3 am!

Cala Blanca, a beach to appreciate and enjoy in its natural state

Cala Blanca, specifically, is one of the few spots in the world that mass tourism hasn't successfully replicated the usual model of packed-sands dotted with sellers and parasols. It remains, fortunately, a beach to appreciate and enjoy in its natural state.

If you're looking for the VIP treatment in this calm location, look into Invisa Cala Blanca hotel, a stone's throw from the beach (10 minutes at a very relaxed pace) and with its own chill out zone. The Buda Chill-out zone in Cala Blanca hotel is a space only for adults to enjoy massages and wellness treatments from highly experienced professionals, or to relax in the Jacuzzi, cocktail in hand.

The area around Santa Eulalia is renowned for being a little off the beaten strip without lacking amenities and excellent service. You can easily travel to the nearby Es Figueral Beach, awarded with a blue flag distinction. In the town of San Carlos, this beach with fine sand and shallow crystal clear water sits nestled in steep cliffs, scenery that serves as inspiration for many photographers. It's also perfect for selfies to make your friends and family jealous! Es Figueral is accessible for people with reduced mobility and the shallow waters also make it ideal for families with children.

Nonetheless, even if some days you want to venture out to the quiet bays in the Northeast of the island, you'll inevitably return to stretch out and catch a tan in Balinese-style hammocks chez Cala Blanca, or the pool-side bars.

Invisa Hotel Cala Blanca, an excellent all-round couples resort

This excellent all-round couples resort is home to a big happy family of staff, people who are also kind and efficient, no wonder it has such great reviews on Tripadvisor! Visitors cite its cleanliness, size of the rooms and storage space, as well as the food (Buck's fizz and locally-made cakes at breakfast) as reasons they'd go back.

And the menu is important for most of us, so after you've wound down at the Chill-out Zone, Hotel Club Cala Blanca has two bars next to the swimming pool, where you can enjoy appetizers in the sun. Who doesn't enjoy a tasty snack after a personalised massage?

Convenience-wise, the hotel's Marina Restaurant offers a late breakfast, so there's no need to cut your lie-in short to catch the last morsels of food like in many all-inclusive chains. Whether you're half or full board, you can enjoy soft drinks, wine, and beer at meals, as well as hot and cold dishes in the buffet restaurant. Beyond the standard breakfasts, lunches, and dinners, there is also show cooking, themed dinners and a children's buffet in the restaurant with extended opening hours so you never have to interrupt the relaxing experience by rushing to catch a deadline.

Many parts of Ibiza are recommendable for anyone who likes chilling in a lively but never rowdy environment. The area surrounding Cala Blanca is the epitome of calm and comes highly recommended by other couples, families and solo travelers who want to chill out and relax, reconnect with themselves, and enjoy three "S", without any hassle or stress.
Back
Book in the official website Invisa Hotels
And enjoy exclusive advantages as a My Invisa Client
Upgrade
room*
Free Wifi
in the room
Sea View
room *
Exclusive
Offers
* According to availability