The European Day of Parks: discover the natural parks in Ibiza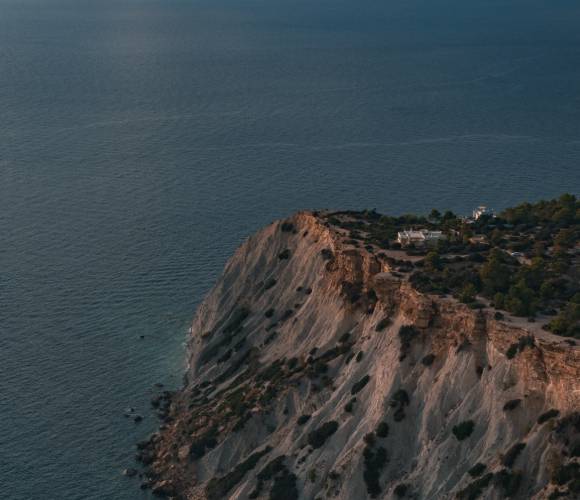 More than a century ago, we started declaring certain areas "national parks". In 1909 the first national parks in Europe were publicly declared wholly dedicated to nature conservation and this date now serves as a reminder of such an important decision: the 24th of May.

The EUROPARC Federation was launched much later, however, in 1973 to unite the powers that be on how to maximize protection of wildlife and the environment it occupies. This federation was responsible for launching the European Day of Parks celebration on the declaration's birthday, as a way to attract much-needed attention to conservationism.

These days, on May 24th and all over the continent, EUROPARC organises celebratory activities and builds awareness of our role in protecting natural areas. While parks are a wonderful option to get out of the house and enjoy fresh air, while keeping a healthy 2 metre-distance from other family units, 2020 will also see plenty of virtual activities to the same end.

What are the benefits of nature for our health and wellbeing?

Being in nature, surrounded by wildlife and greenery, reduces stress, pain and recovery times from illness, as well as connecting us to other humans more. Studies have shown, the most famous of which was conducted by Robert Ulrich on patients who underwent gallbladder surgery, that simply having a view over trees from a hospital bed helps patients tolerate pain better, have fewer visible negative effects, and were discharged from hospital quicker. This happens because our environments have a direct impact on our nervous, endocrine, and immune systems.

Even living walls and indoor plants have been shown to increase our productivity and overall health but nothing beats a stroll in a natural and respected environment, why else would joggers choose to start their days with a run in the park before work?

What's happening in Ibiza and online?

Experience through your screen

Promotional campaigns don't sound exciting but they bring together some of the best creative brains to find new ways to educate and delight. As a celebration of the European Day of Parks, wherever you are, you can visit an array of natural parks in Ibiza and the rest of Europe from your sofa. Virtual visits were created with two uses in mind: viewers can travel for free without leaving the house, and they can also curate a list of parks they want to see in real life when they get the change.

Two days before the anniversary, on May 22nd, experts Fernando Valladares and Carles Castell, respectively a CSIC Researcher and of the Natural Parks Network, will give a webinar on this special topic of conservation and Parklife. Never a dull moment! You can find this explicitly educational material online and it will provide factual data that can help any eco-warriors keen to help save the planet as well as reasons to appreciate our parks.

Get creative and get involved

Artistic competitions that will welcome painters, photographers, poets, actors (novice and professionals) to share their creations with the world. An Instagram challenge has been launched to educate the world on the benefits of natural spaces for our health and welfare.

The hashtag #ParksForHealth welcomes photography, drawings, anything that helps spread the word about nature's link to our wellbeing all through the month of May. EUROPARC will release a celebrational video of all the protected areas throughout Europe using some of these visuals. If you'd like the content you created to be included, you can share it with them directly by emailing communications@europarc.org before the 24th.

Day-to-day image sharing continues through all the social media platforms too, of course, so click follow to show your support and get beautiful pictures of nature in your feed every day.

Plan your trip to Ibiza

The most unmissable part of Ibiza, for any kind of tourist as much as natural park fanatics, is Ses Salines Ibiza. Ses Salines is far from a vast expanse of hiking land as many nature reserves are; Ses Salines is an ecosystem that stretches from Ibiza to Formentera and includes the channel of water therein. There's much more to do here than go on a hike!

Dense meadows of oceanic Posidonia, a seagrass that can only be found in the Mediterranean sea, are what led to Ses Salines Ibiza being labelled a natural park. Protected and resulting from this unfarmed space are the salt flats, which have been producing salt, a profitable export, money from which contributed to rebuilding the city centre's historic Dalt Vila walls.

The dunes that also classify as part of the Ses Salines natural park in Ibiza are a gold mine for bird watchers. Hundreds of kinds of birds live here and walking through this nature will uplift your mood and health, as well as provide excitement from wildlife watching

The second park to add to your Ibiza plan is Es Vedra Nature Reserve, which is in south-west Ibiza is a cluster of small islands, beaches, cliffs and the sealine. Near the town of Sant Josep de Sa Talaia, this nature reserve is home to a limestone island called Es Vedra. It measures 383 metres and has been uninhabited with the exception of one monk who lived in solitude in the 19th century. Unexplained, mystical sightings and UFOs have popped up since and continue to drive tourists to this natural wonder in Ibiza.

Today, we know the haven is inhabited but only by wild goats and wall lizards. A colony of endangered birds of prey, Eleonora's falcons, also take day trips and sometimes nest on Es Vedra.

Invisa's staff are happy to point you in the direction of trips to these magical natural parks, we can also advise you on gear to take and how to make the most of the day. Just ask! We're always excited to know visitors are taking an interest in the natural beauty of Ibiza.
Back
Book in the official website Invisa Hotels
And enjoy exclusive advantages as a My Invisa Client
Upgrade
room*
Free Wifi
in the room
Sea View
room *
Exclusive
Offers
* According to availability