Goodbye 2020! Better days will come in 2021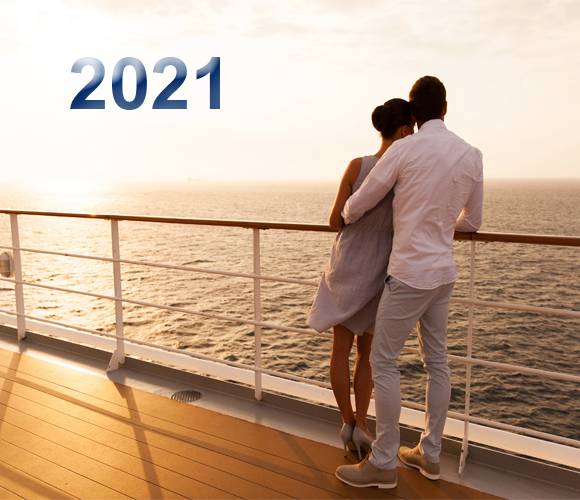 Flying from anywhere to the Balearic Islands has been complex through 2020. Passengers needed to meet certain requirements depending on their residency or tourist status including a virus test in their origin country, an antigen test upon arrival at Ibiza airport and/or quarantining for 10 days.
Thanks to the local government's diligence and financing testing, summer 2021 is still on and those of us spending the holiday season in Ibiza can celebrate the good times (at a respectful distance) to ring in the new year. Since the arrival of Covid-19, the world went into isolation and travel was cut, but there is positive news on the horizon. Armed with a vaccine and mouth coverings, we are excited about a masked spring of 2021!
If you're hoping to gift a holiday in Ibiza 2021 to someone special, here are the highlights we foresee for the new year.
A fresh start to the year eating out in Ibiza
Hospitality has been one of the most affected industries and dining out is one of the plans we have longed for the most. As we go into the new year, enjoying Ibizan gastronomy will be top of our list of things to do, especially the best local fish and rice dishes.
The options of typical Ibizan food are dotted all over the island. Some of the more traditional restaurants you could visit include Ca n'Alfredo, located in Ibiza town centre and that opened in 1934, or Es Ventall, another of the most historic establishments on the island. On the other hand, if you are looking for avant-garde gastronomy, the best option is Cas Pagè located in Santa Eulalia, or Es Rebost de Can Prats in San Antonio.
Opening parties in clubs and discos for Summer 2021
While restrictions next year have yet to be confirmed, we know that, as always, summer 2021 in Ibiza will be incredible. This island is not complete without its beach clubs and discos, so despite the regulatory measures, visitors will come to the island with more desire than ever to enjoy the nights of leisure.
Most of us hope to rebook flights and holidays and have fun with our loved ones. We know that clubs and bars are planning outdoor, safe but fun proposals to allow socializing and together, celebrate the good times we are looking forward to.
Keep making outdoorsy plans for 2021
2020 forced us to reinvent ourselves and enjoy the outdoors and nature more than usual for socializing. Good habits should carry over into the new year, even if normality returns in 2021, so let's keep on planning activities that can be done outside.
In Ibiza, walking around the island you'll discover the most beautiful corners, the most exotic beaches, and even do some sports which will be both fun and refreshing for all the family.
Relax in Ibiza's luxury and all-inclusive hotels
After an incomparable year, disconnecting in a hotel with all the services on hand might sound too good to be true. Doing so in our wonderful hotels in Ibiza may be the best option to forget the rat race in a unique environment.
Invisa Hotels, in addition to being located in the best areas of the island, put at your disposal a range of amenities, so that your experience is comfortable, safe and unforgettable. Enjoy the late breakfast or the spa and jacuzzi, then retire to your room with sea views or visit the Chill Out area. We're skilled at making all visitors feel at home while providing a luxury stay in paradise.
At Invisa Hotels we send you the best wishes and hope you come to Ibiza in 2021, to take advantage of all the comforts of our hotels and suites. 2020 has been a tough year, and for that reason, we're sure the return to travelling will be very welcome and signal the most exceptional holidays.
Back
Book in the official website Invisa Hotels
And enjoy exclusive advantages as a My Invisa Client
Upgrade
room*
Free Wifi
in the room
Sea View
room *
Exclusive
Offers
* According to availability