Ibiza by Bike: 6 Hiking Routes You Can't Afford to Miss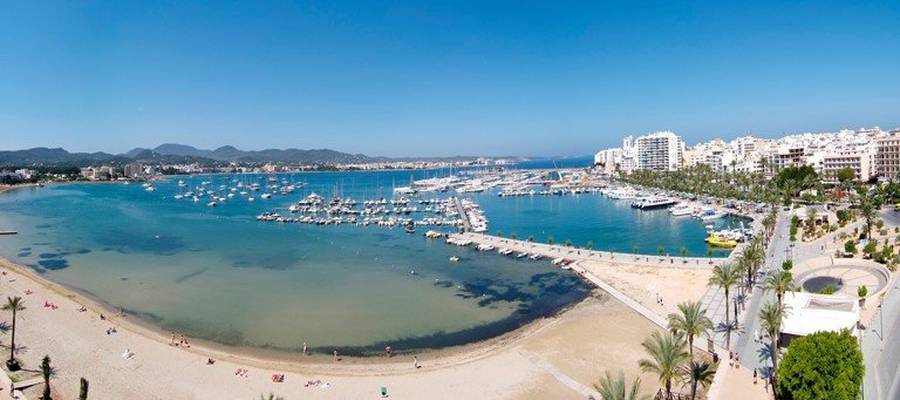 Whether it's hiking or biking, on two wheels or two feet, there are some fantastic trails around Ibiza to be enjoyed! Untouched, unexplored and magnificently beautiful, Ibiza is home to some spectacular routes winding through stunning scenery and, of course, all that while under the beating sun of the Mediterranean. Ibiza's biking trails are largely unknown to most of the island's visitors, who choose to hit the clubs rather than the saddle, but if you want to see another side to this gorgeous part of the world and join a burgeoning industry as it finds its feet; here are a six of the hiking routes in Ibiza you just can't afford to miss.

Advice for going hiking in Ibiza

First of all, pick your moments. Sport activities in Ibiza like hiking are fantastic, but the heat can be difficult during the high summer season (July to September) for even the most hardened of athletes. The rest of the year, Ibiza boasts warm temperatures, low winds and a very low chance of rain, making your hiking trip almost a guaranteed success. Apart from the weather, visiting Ibiza out of the high season is a good way to avoid the crowds and feel like the island is your very own!

Besides being there at the right time, make sure you have a detailed guidebook to hand and never set out without a good supply of food and water. And, of course, some comfortable footwear! The terrain in Ibiza isn't too taxing, and even the most novice of hikers shouldn't struggle too much with the altitude and inclines, but nevertheless, make sure you've got a good map and a good camera for those views!

1. Es Portitxol Beach – Moscarter lighthouse (and beyond)

Let's start with an easy one in the very north of the island. Es Portitxol beach is a beautiful spot and one of the most spectacular bays on the whole of the coastline. It even features in many guides on Ibiza's best beaches. This walk should only take around an hour and spans some three or four kilometres. The lighthouse is easily visible from the beach and if you're still in the mood for a good stroll you can continue along the coast, following the coastal path until it turns inland, taking you back to your starting point after another two to two-and-a-half hours walk.

2. Sant Josep to Sa Talaia

Another one of the most famous (and rightly so!) hiking routes in Ibiza is the Sant Josep to Sa Talaia trail, this is a tough one, with the high point being some 475 metres above sea-level, but definitely worth the effort! The route is published in most hiking guide books and will offer you a view of practically the entire island, especially the western side and its many natural parks.

3. San Rafael to Santa Gertrudis

The third of our great hiking trails in Ibiza is the San Rafael to Santa Gertrudis circular route, which takes between four and five hours of solid walking for most of those giving it a shot, but well worth the effort. At around 11 miles long, your legs will surely be ready for some of that famous Ibizan food when you're finished!

Advice for Ibiza by bike

For years Ibiza hasn't had the best reputation amongst the cycling community, but over the last five or ten years, all of that has turned around! Now, a large part of the Ibiza lifestyle is firmly centred around cycling! Whether it's school kids heading to class or workers heading out for tapas after work, you'll see far more bikes in Ibiza town than ever before. Tourists are getting in on the action, too, using their rented two wheels to see more of the island than they ever could on foot – keeping fit and having a great holiday at the same time! Ibiza on bike is now well and truly in the guidebook!

Now that the cycling industry has well and truly taken off, it's easier than ever to get yourself set up for a biking holiday in Ibiza. Rental shops can be found in every tourist resort, and certainly in the bigger places like Ibiza Town in spades, so finding somewhere to hire all of the gear certainly won't be a problem. If you have any special requirements, such as travelling with children or in big groups, most of these shops will be happy to make arrangements for you in advance of your arrival on the island, so feel free to call ahead or else book online. Nowadays when you're looking for activities in Ibiza to make your holiday 'extra unforgettable', it couldn't be easier than a biking holiday!

1. A great place to start when looking for biking routes in Ibiza is the most obvious: the coastline. Ibiza's coastline is both beautiful and rugged, awesome and easy in equal measure, so it can provide a great route for most cyclists. A nice route is to start at the southern end of Playa d'en Bossa beach and follow the coast road right into the centre of Ibiza town. Simple yet stunning, that's Ibiza summed up pretty well, isn't it?

2. Something a little more challenging now for the initiated, this one is a route for the advanced cyclist. Totalling some 33.5 kilometres, the route from Ibiza Town to San Antonio affords some of the best cycling on the island, with the best views and most challenging terrain. This route is well published and you'll find details online and in most Ibiza by bike guidebooks, but the best way is to head to one of the island's many bike shops and get some local advice.

3. The final of our great sports activities in Ibiza is the slightly easier yet equally wonderful mountain biking route from Ibiza Town to San Rafael, northeast to the centre of Santa Gertrudis, and then back to the island's capital via Ca Na Negreta. A stunning route at just shy of 30 kilometres in total, this is a great way to see the best of the island!
Back
Book in the official website Invisa Hotels
And enjoy exclusive advantages as a My Invisa Client
Upgrade
room*
Free Wifi
in the room
Sea View
room *
Exclusive
Offers
* According to availability