Ibiza Carnival 2020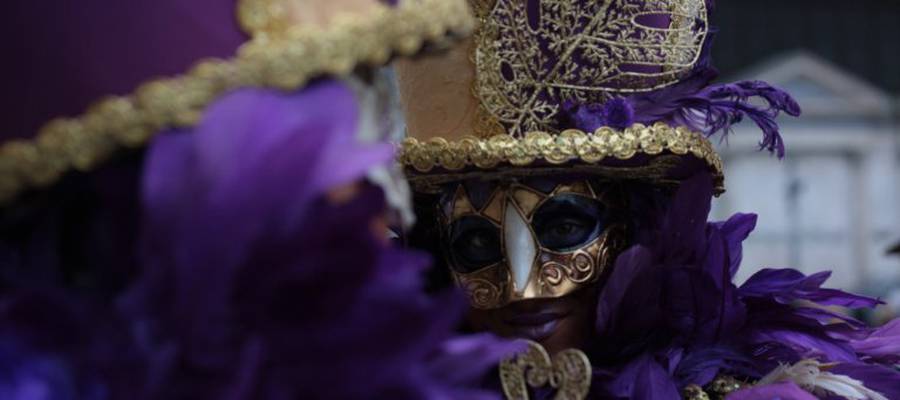 A great day out for all ages is the carnival in Ibiza, which starts on the 20th of February. Processions begin a little before midday depending on the starting point, but the festivities last for several days. Here's everything you need to know about the Ibiza Carnival 2020.

The largest parade of the carnival in Ibiza happens in Ibiza town centre and others in San Antonio, Santa Eulalia, San José, San Juan, as well as on Formentera. 2019's carnival saw themes from film and theatre, including Star Wars, the Lion King and Toy Story, as well as floats ranging from a celebration of the Dominican Republic and even a hilarious reconstruction of a rollercoaster.

Every year, the choreography and costumes on display come courtesy of many of Ibiza's dance schools. Carnival judges are looking at originality, choreography and, of course, great costumes. But entrance isn't limited to professionals or those with dance school alliances! People from all over the island take part in the "rúa de carnaval" in the numerous aforementioned locations across the island, during carnival 2020 and every year beforehand.

Events to take note of during Ibiza Carnival 2020

Jueves Lardero, the kick-off

"Dijous Llarder" or "Jueves Lardero" in Spanish, is the official start to the Carnival in Ibiza. On this day, a Mariol competition is held, so visitors can see contestants dress themselves up in every manner of vintage clothing, and their parade across the city as they hope to be rated as the winner of the competition. The participants can choose from a number of categories from which to participate: Best float, Best group, Best school Group, Best neighbourhood association, Best adult, and Best child costume.

Any excuse for delicious treats

As is tradition, every Jueves Lardero after 5:30 pm, Paseo Vara del Rey is the place-to-be, where Spanish omelettes are made by neighbourhood associations and handed out at no cost. If food is your main motivation to visit Ibiza, you'll also want to taste as many paellas as possible. On the first day of 2019's carnival, there was even a concert by Dàmaris Gelabert to accompany the enormous paella in Reina Sofía park. This year we can expect the price to be similar, just as much as the ambience and reunion of people looking for a good time.

Costumes and competition galore

On Saturday, San Antonio's costume competition usually takes place, so the sparkliest costumes grab the light and our imagination. Starting on Avenida Doctor Fleming, the carnival moves along the main palm-lined promenade and ends with a prize ceremony.

Burying the Sardine

Sadly, the Ibiza carnival does come to an end, but not without a thoroughly bizarre closing ceremony. The ceremony dubbed the burial of the sardine does what it says on the box: it's a procession of people dressed in black as though for a funeral, carrying a coffin-sized sardine figure through the streets toward Parque La Paz. To see off the carnival fun, this "Sardinada" ends in La Paz park in Ibiza, where everyone sips on payés wine.

Excited for the Ibiza Carnival 2020? Now you know how to have fun, more or less what to expect and that regardless of where you stay on the island, there'll be festivities close by. Once you're here it'll also serve as a conversation-starter with locals and other visitors, if you want to make friends while on holiday. Come and enjoy the carnival spirit, the gorgeous weather and the many activities and gastronomy that ensue!
Back
Book in the official website Invisa Hotels
And enjoy exclusive advantages as a My Invisa Client
Upgrade
room*
Free Wifi
in the room
Sea View
room *
Exclusive
Offers
* According to availability