Ibiza closing parties 2019: check them out!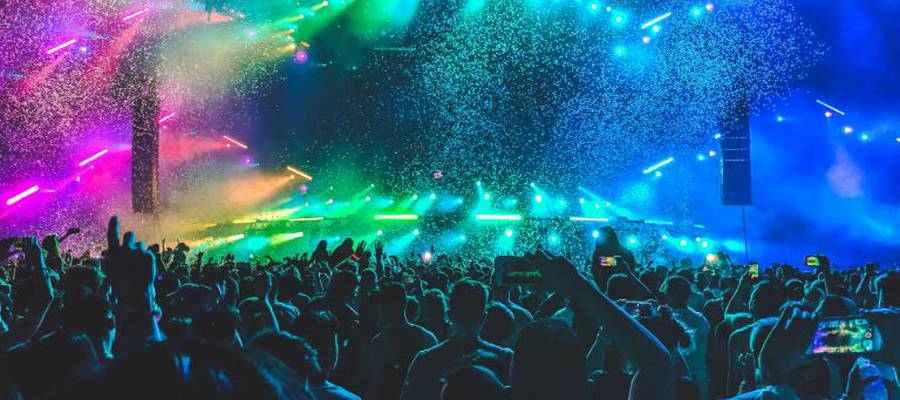 There's another event on the Ibiza clubbing calendar that's just as exciting as the opening parties that Ibiza is famous for. Many of the best clubs in Ibiza also mark the end of the summer season with "closing parties" that unite megastar DJs, eye-popping performances and everyone that loves good music under one roof.

Although autumn is not high-season, this doesn't mean you can't travel to Ibiza anymore and have fun too! Our hotels remain open into September and October, often with special offers on accommodation and nightlife to match. But if you are planning a trip just as the high season comes to an end, what you need to know now is: where and when are the closing parties in Ibiza? Read on for the definitive list.

When are the official Ibiza closing party dates?

The official summer season traditionally begins in May and ends in August. All the biggest clubs and venues host an array of professional DJs in stunning locations to send the perfect farewell to the summer season.

The island's vast network of resorts, as well as the many holiday towns and villages, will also hold their own end-of-season celebrations. So even if the clubbing scene isn't your thing, around September-October you're likely to come across spontaneous parties and a general feeling of joy in the air.

The 5 best clubs in Ibiza that are holding closing parties

1.Octan, one of the newest Ibiza clubs

If the beach scene gets you in the mood to dance the long summer evenings away, Octan should be your first stop. This beach-bar is also one of Ibiza's newest clubs, so you'll be the first of your friends to get a picture having a cocktail in this new hot spot!

2. Ushuaïa, synonym of world-class DJs

Are open-air clubs more your thing? Ushuaïa is hosting world-class DJs like David Guetta this September, as well as Dimitri Vegas, Armin Van Buuren and TomorrowLand spectacles. It has a capacity of 5,000 people and still manages to fill both its rooms every party night. David Güetta's regular performances on Fridays, needless to say, play a big part in this.

The Ushuaïa closing party 2019 will be on Monday, the 30th of September and the lineup includes, apart from David Guetta, Afrojack, Morten and Lovra.

3. The Zoo Project

When you want a day-to-evening party, The Zoo Project self-proclaims it is the place to go. Its Ibiza closing party 2019 will be on the 6th of October, with different DJs in the Tree House, Seal Pit, Living Room and Rabbit Hole. Even if the DJ line-up is yet to be confirmed, those room names should have you intrigued enough to check it out.

4. Cocoon

Sign yourself up for the Cocoon closing party with Sven Väth, Adam Beyer, Ilario Alicante and ANNA on the 30th of September now, because spots always fill. Closing its 20th season on a Monday, the day of the week that have long been synonymous with Ibiza's Cocoon, this party is one you can't miss. Not in Ibiza so late in the month? Not to worry—you can hit Cocoon's anniversary party on the 13th instead, featuring Kraftwerk, a 3D experience.

5. Amnesia
Among the best clubs in Ibiza, Amnesia is also the longest-running club on the island. Amnesia will wait until the 5th of October to close the season with Ricardo Villalobos B2B Luciano and Nina Kraviz. So you've still got time to hit some of the biggest celebrations of the end of an amazing summer!

Should I get planning for the closing parties 2019?

You can always buy tickets online and often get a better deal for advance booking. This does come with the risk that, on arrival, you'll spot a place that piques your interest and wish you'd left a free night. So the best tip is not to fill your schedule every single night, and rather leave yourself open some days to see what mood strikes you. Beach bar, nightclub, terrace party, dance floor… There's so much variety, why limit your options in advance?

Now you know the locations holding the closing parties to look out for, we hope you're as excited for this season transition as we are!
Back
Book in the official website Invisa Hotels
And enjoy exclusive advantages as a My Invisa Client
Upgrade
room*
Free Wifi
in the room
Sea View
room *
Exclusive
Offers
* According to availability