Ibiza Nightlife: Top Tips and Tricks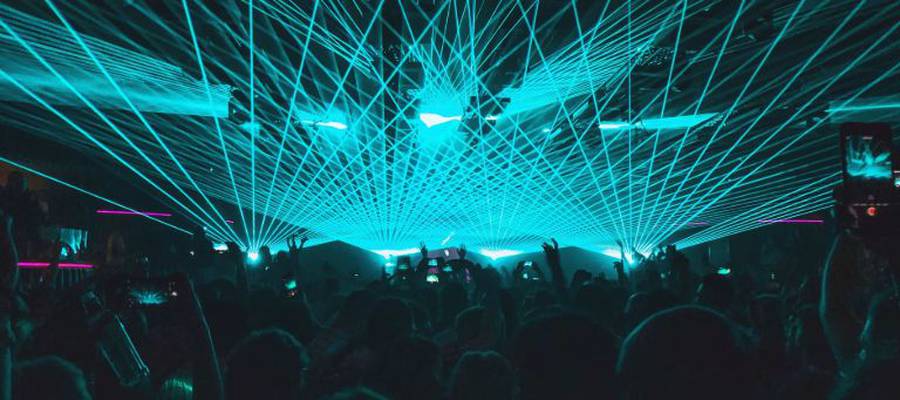 Ready to hit the White Isle this summer but overwhelmed by all the best clubs in Ibiza you can try? Excited about experiencing the best party destination on earth but not quite sure how to organise your time here? Relax. We know a thing or two about Ibiza nightlife, so we will make sure you get the most out of your time with us here on the island of dreams.

Top tips and tricks for Ibiza nightlife

We know lots of our guests come to Ibiza year after year for a week of indulgence, relaxation and pure pleasure. From the amazing landscapes, the stunning views and beautiful food all the way through to the friendly locals, laid-back atmosphere and picture-perfect resorts, there are plenty of reasons why people make the pilgrimage down to the Balearics every summer. But if there's one thing that gets people excited more than anything, it's the legendary Ibiza nightlife.

Generation after generation of music and dance lovers (and those just looking for a good time!) have spent the summer of their lives here in Ibiza since the mid-sixties. What started as a haven for hippie culture quickly turned into a clubber's paradise, becoming the home of electronic and dance music and the birthplace of the super club in the eighties and nineties, as well as the entire party culture that goes with it and has flourished ever since. If you want to experience something truly off the scale, as they say, there ain't no party like an Ibiza party…!

Understanding the Ibiza party scene

But while it's all well and good coming to the island to experience some of the magic (and hopefully some of the best clubs in Ibiza), you need to understand how it all works to get the most out of your time here – and to make sure you don't end up in some tiny basement bar with no atmosphere!

The first vital tip to remember is that Ibiza has a clearly marked party season. Come outside of that season, and the only Ibiza nightlife you'll be experiencing is a pizza alone for one in your hotel room! Mid-May is when the best clubs in Ibiza all host their annual summer opening parties, which are always amazingly extravagant and memorable events, if you can make it so early in the season, and late September to early October is when they hold their last bash, go-hard-AND-go-home closing parties. Visit Ibiza any time in between and you're all set!

Another hugely important factor to think about when planning your trip to the world's greatest party destination is location. If you are looking to indulge in the Ibiza party scene and want to be quite close to the action, you'll need to think very carefully about where to stay…

Our top tip would be to stay in San Antonio on Ibiza's western coast. Famous for its breathtaking sunsets and amazing party scene, San Antonio is the heart of summer fun in Ibiza for those looking to let loose and let their hair down. As for the Ibiza nightlife in San Antonio, you'll find Ocean Beach Ibiza, along with Es Paradis, one of the island's oldest, most decadent and glamorous evening destinations, always sure to give you a real taste of Ibiza nightlife! Along with the best clubs in San Antonio, you'll also find the charming Invisa Hotel Es Pla San Antonio, the perfect hotel to use as a base camp for the holiday of your lifetime in the heart of all the best clubs in Ibiza – and just minutes from the amazing beach!

Finding the best Ibiza party for you

Although we're yet to meet anyone who didn't love everything the Ibiza party scene has to offer, we know our guests all have different tastes when it comes to venues, music and vibe. That's why it's so important to get out there and try everything the island has to offer. Our top tip when choosing a club (or super club) to try would be to check out their social media, speak to resort staff and have a look online before you book, because there are often huge deals and discounts available on tickets, which might just affect your choice!

If you're in the mood to see the more glamorous, fun side of the Balearics, why not try a day party at the likes of Destino or The Zoo Project at Benimussa Park, great opportunities to dress up and make the most of your time in the sun. Or perhaps you want to try something a bit more modern that looks great on your Instagram? A yacht party out in the Med is certainly an option for that. Or if it's an old-fashioned all-nighter you're looking to experience, there's no point holding back, so why not go for one of the staples in the Ibiza nightlife calendar, like Space or Ushuaia, super clubs whose reputations are truly well-earned!

Check out our ultimate list of the top 10 clubs in Ibiza to really get a feel of what's on in Ibiza this summer. There's still plenty of time left to experience the wild and wonderful Ibiza nightlife this season.
Back
Book in the official website Invisa Hotels
And enjoy exclusive advantages as a My Invisa Client
Upgrade
room*
Free Wifi
in the room
Sea View
room *
Exclusive
Offers
* According to availability