Ibiza, the Perfect Honeymoon Destination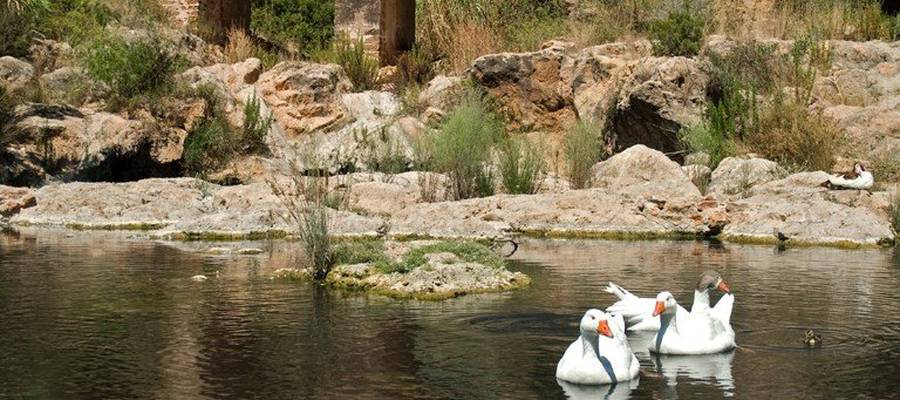 Planning your honeymoon and, of course, your wedding, is likely to be the most exciting time of your life, full of excitement, endless possibilities and romance as you prepare to start a new life together with your fiancé. So, if you're looking for the perfect honeymoon destination to start your new life as a married couple in style, consider Ibiza and you won't be disappointed.

Very much on trend at the moment, Ibiza as a honeymoon destination is a great option if you like golden beaches and lazy days by the pool, but also want a bit of adventure, culture and excitement along the way. It's not all nightclubbing and discos any more, something more and more couples are looking for these days. Gone are the days of laying by a pool for two weeks and doing nothing else, now, it's all about the destinations that can offer all kinds of lifestyles.

Discover our beautiful White Isle like you've never seen it before and take a look at just a few of the reasons below that make Ibiza one of the best honeymoon destinations this season...

Luxury Ibiza holidays to start your married life in style

Some say your honeymoon sets the tone for the rest of your marriage. It's time just for you and your other half to enjoy each other's company, switch off and reflect on this hugely exciting time as you start a new life together under the sun. So you'll want to make sure you pick the right destination. Thankfully, Ibiza has it all.

As one of the best honeymoons destinations around at the moment, popular with all kind of new couples, Ibiza welcomes newlyweds from all over the world every year, all looking for the perfect venue to relax, enjoy the all-year-round good weather, our many leisure and cultural pursuits, as well as the tranquil waters and golden sandy beaches. Our romantic hotels in Ibiza will make sure you have the perfect start to your marriage, offering everything you could possibly need, from great accommodation with first-class amenities and facilities to the perfect location.

Whatever kind of lifestyle you enjoy, luxury Ibiza holidays can provide it. Dine with your partner enjoying delicious local and international cuisine overlooking moonlight Mediterranean, or perhaps indulge in a wine-tasting experience at one of Ibiza's authentic local vineyards. If you want to shake things up a bit, try your hand at scuba diving, exploring the wonderful world of Ibiza's underwater caves and wildlife, or try your hand at mountain biking, horse riding, parasailing or simply a romantic stroll through one of Ibiza's many quaint little towns and villages and beautiful town squares. Party like there's no tomorrow in Playa d'en Bossa or explore the hidden secret spaces of Ibiza Town's gorgeous little boutique shops, along with the bars and traditional tapas restaurants that make this medieval town an unmissable part of your trip. You see, we really do have something for everyone!

Happiness and well-being

It may not have sprung up overnight, but over the past decade or so, Ibiza has slowly but surely climbed its way up the ladder to becoming one of the world's most prestigious and popular destinations for all things wellness, happiness and well-being. Nowadays, luxury Ibiza holidays are more likely to include yoga retreats, super smoothies and massages on the beach than hitting the latest super club. So, if you're looking to get the most out of Ibiza as a honeymoon destination, let the island take care of your body and soul and really show you a relaxing, rejuvenating time...

At Invisa Hotels, all our hotels are the perfect destination for some much-needed rest and relaxation, after all, planning a wedding can be one of the most stressful times of your life! But at Invisa Hotel La Cala, found in Santa Eulalia del Río in the picturesque northeast corner of the island, you'll be completely rejuvenated with our fully-renovated spa, including gym, sauna, Jacuzzi and Turkish baths, or perhaps you just want to indulge in our extensive menu of beauty treatments and massages after a long hard day round the pool with a cocktail in-hand!

Romantic hotels in Ibiza for the best day of your life

Plenty of people can say they honeymooned in paradise (and we hope you'll join them after your next trip to Ibiza!) but how many can honestly say they got married in paradise? If all this of our beautiful, scenic and romantic island has inspired you to visit and consider Ibiza as a honeymoon destination, why not go all the way and think about some of the best hotels in Ibiza for weddings instead? Just imagine walking up on a sunny morning with bright blue skies on our gorgeous tropical island, knowing that today is the day you'll marry the love of your life. Ibiza as a honeymoon destination may be perfect, but Ibiza as the venue for your wedding can be even better!

Why not come and make this dream a reality... Invisa Figueral Resort offers two perfect hotels in Ibiza for weddings to enjoy your special day in the ultimate setting. With stunning views over the Mediterranean Sea and our exclusive resort complex with all the amenities you could ever need, say "I do" in paradise by staying at either the lovely Invisa Hotel Club Cala Blanca or the equally gorgeous Invisa Hotel Club Cala Verde. That way, you'll simply cut out the middleman and get married in one of the best honeymoon destinations there is!

With wonderful restaurants, bars, spas and pools, all in fantastic locations, our romantic hotels in Ibiza will ensure you start your married life in style, seeing the best of what Ibiza has to offer and enjoying your luxury Ibiza holidays along the way. We can't wait to hear from you soon!
Back
Book in the official website Invisa Hotels
And enjoy exclusive advantages as a My Invisa Client
Upgrade
room*
Free Wifi
in the room
Sea View
room *
Exclusive
Offers
* According to availability