An Insider's Guide to Ibiza Hippy Markets - 8 Markets to Visit!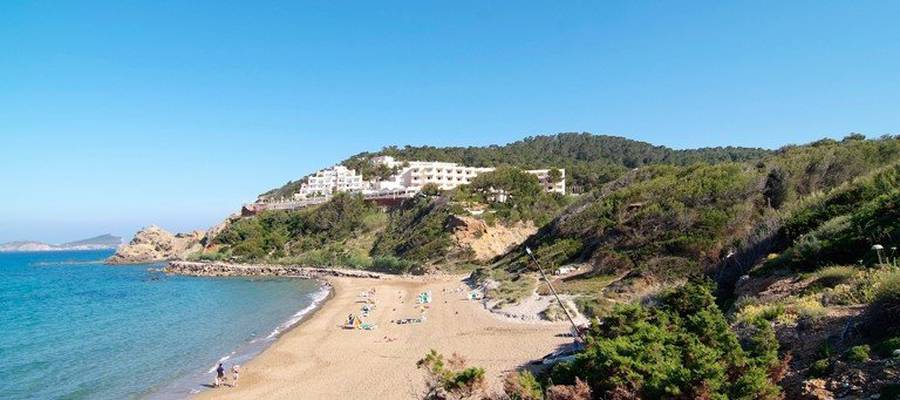 Ibiza's network of hippy markets is made up of notoriously diverse spaces, filled with creativity, inspiration and a great sense of community. Any visitor to the best hippy markets in Ibiza will know that you can find anything and everything under the shade of the marketplace canopy, with hundreds of vendors offering the best of what the island's markets have to offer.

As no visit to Ibiza would be complete without spending a few hours (or more) trailing the aisles of the hippy markets, here is an insider's guide to the Ibiza markets, with 8 you simply have to visit.

These 8 markets are infamous for their range of stalls, their quality and - above all - their value as a fantastic few hours of entertainment. Whether visiting in a huge group of family and friends or just escaping on your own for a morning of retail therapy, Ibiza hippy markets are here to serve.

1. Figueretes Hippy market
This fantastic craft market runs in the summer season, from May to October, and has done for over seventeen years now! The market is not enormous, but has everything you could possibly need to find, from jewellery to arts and crafts to fashion and beauty. Homemade ceramics and pottery are also represented here, just outside of Ibiza Town near Playa d'en Bossa beach. Take a look at an Ibiza hippy market map to get more details.

2. Punta Arabí
If you're searching for the best hippy market Ibiza has to offer, you probably won't get closer than this! In the heart of Santa Eulalia, the Ibiza hippy market Punta Arabí is a melting pot of all things Ibiza-culture. Every Wednesday for over three decades now, the small town has transformed from a sleepy fishing village into a metropolis of colour, creativity and verve. With over 500 stalls, everything you could want from an Ibiza hippy market is available here - clothing, souvenirs, arts and crafts, furniture, artworks, literature, music, food and much, much more...

3. Ibiza Port
The hippy market at Ibiza port comes alive every evening (from around late afternoon) to take over the winding cobbled streets of La Marina district. It's a less vivacious affair than the likes of the Punta Arabí hippy market but still well worth a visit.

4. Es Cubells
A rustic and charming little village, Es Cubells can be found in the far south west of the island of Ibiza. For hippy market directions to this small but wonderful handicraft market place, head to Sant Josep de sa Talaia and then it's a short drive to the south.

5. Las Dalias
Las Dalias comes alive every Saturday for a long day of hustle, bustle and bargain finding! Dates for this Ibiza hippy market are primarily May to October for the summer season, but it does operate all year round. Plus in the height of the tourist season there are extra dates on Monday and Tuesday evenings from 7pm. Take a look at the Ibiza hippy market map for directions and how to get there.

6. Sant Jordi Flea Market
The flea market at Sant Jordi is legendary for being the place to be if you want to pick out your next hidden treasure. With plenty of diverse and authentic goods on offer, the hippy market hours at Sant Jordi are not to be missed. For information on how to get there, speak to your travel rep or take a look at the hippy market map for Ibiza.

7. Santa Gertrudis Craft Market
Santa Gertrudis does everything it says on the tin - and really is one of the best hippy craft markets in all of Ibiza. At the heart of the island, Santa Gertrudis is a place of remarkable beauty, and the craft market only serves to enhance the draw to tourists and locals alike. Arts and crafts, both modern and old are in abundance at Santa Gertrudis!

8. Gorila Hippy Market

Last but not least, we have the Gorila Hippy Market, an artisan's haven, selling everything from clothing and vinyl records to natural beauty products, ornaments, books and accessories. This hippy market's dates run from May to October but also into late November. Just a few minutes walk from San Antonio bay, this market draws in a strong crowd on Tuesdays, Thursdays, and Sundays from early until late. Not to be missed.

I hope you enjoyed hearing a little about what fantastic hippy markets Ibiza has to offer. Make the most of your time on the island and do a little exploring, pick up some bargains to take home and immerse yourself in the grandeur of creativity that is spending a few hours strolling around the vibrant spaces that these markets create : visit the Ibiza hippy markets now!
Back
Book in the official website Invisa Hotels
And enjoy exclusive advantages as a My Invisa Client
Upgrade
room*
Free Wifi
in the room
Sea View
room *
Exclusive
Offers
* According to availability