Raining Cats and Dogs in Ibiza? There's Something to Do, Don't Worry!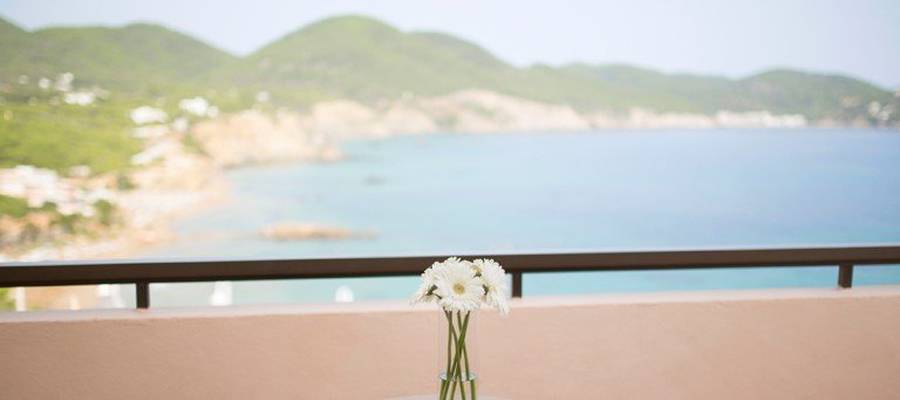 We all know Ibiza is the land of endless sunshine, where the weather is hot and the beaches are full! But even on the White Isle, the clouds do roll over every now and again. But fear not, even if it's raining cats and dogs and the thunderclouds are looming, there's always something fun and exciting to see or do in Ibiza!

If you're ever unlucky enough to encounter a rare gloomy day on the island and have to ask yourself the question, what to do in Ibiza when it rains, then don't worry - we've got plenty of tips for you! Rainy Ibiza shouldn't disappoint you; it should be exciting, because of all the great cultural attractions that are waiting for you indoors (and out - if you've got an umbrella).

Here are just a few of the best things to do on rainy Ibiza to keep you and your friends and family occupied - until the sun comes out and you can hit the beach again, of course.

Museums

You should begin with some of the islands most amazing museums. You may not know it, because of Ibiza's reputation as a party island and beach holiday destination, but Ibiza is home to some great cultural attractions where you can spend those (rare) rainy afternoons.

One of the best museums is the Ibiza Museum of Contemporary Art in Dalt Vila, open every day except Mondays and admission is totally free. Museums in Ibiza don't get better than that.

If art isn't your thing, you could try the Architectural Museum, also in Dalt Vila, on Plaça de la Catedral. Or how about the Es Moli? Another art gallery, but this time in Santa Gertrudis, open every afternoon.

Dalt Vila

For another idea of what to do in Ibiza when it rains, you could head to the island's capital, Dalt Vila (or Old Town) and get exploring. The town is filled with beautiful spaces, wonderful and traditional eateries, as well as all the modern comforts you'd expect from any capital, including bars, museums, shops and monuments. So grab your umbrella and have a wander through the streets of Dalt Vila!

If the rain really is driving you indoors, then think of some of the other cultural attractions to shelter you, such as the castle at the top of the hill in the centre of the town, just look upwards to find your way.

There are also many great opportunities in Dalt Vila to try out that famous Spanish tapas in Ibiza. Dozens and dozens of amazing cafés and authentic, independent restaurants line the cobbled streets of Dalt Vila, all waiting for you to step in out of the rain and take a load off. Really get to grips with the cultural attractions of Ibiza whilst filling your belly...

Restaurants

That being said, it's not just Dalt Vila that is home to great places to eat, wherever you are in Ibiza - you won't find it hard to locate a great restaurant. If you're deciding to explore Ibiza by car, you can stay dry and encounter some great restaurants in Ibiza off the beaten track that you might otherwise not have the opportunity to find. Head up north or along the eastern coast of the island to discover some quieter towns and hamlets where the Spanish food is truly something to cherish!

Ibiza by car

But it's not just restaurant-hopping that you can do, exploring Ibiza by car is a fantastic idea that will allow you to roam free and really get to know the island. Plus, it might be raining outside, but you won't get wet!

Think about heading up into the hills in the centre of the island for the spectacular views, check out some of those great museums in Ibiza, or even visit a vineyard for some delicious sherry and wine tasting. Just not too much, you've got to drive back, remember!

Cave exploring

To get some shelter in rainy Ibiza you could always make use of the island's more natural shelters and try your hand at cave exploring. Caving has long been a popular pastime with locals and tourists alike in Ibiza, and with some tours through caves that have stood for hundreds, if not thousands, of years, it's also a great way to see the heritage of Ibiza's natural past, and one of the best cultural attractions in the Mediterranean.

Scuba diving

If it really is pouring and you can't decide what to do in Ibiza when it rains, then why not just embrace the wet weather and really go for it - by scuba diving! You're already wet, so go full throttle and explore the wondrous marine world that surrounds Ibiza. Safe but exciting groups dive every single day all around the island, so speak to your hotel staff about the best offers available.

Shopping

When all is said and done, you're tired from exploring the wonderful island and you're full of delicious food from all the amazing restaurants in Ibiza, occasionally there's nothing left to do but hit the shops! And you won't be disappointed with what Ibiza has to offer.

Whether you're looking for serious retail therapy - in which case Dalt Vila with its boutiques and upscale fashion houses will be the place for you - or you're more interested in souvenirs, crafts and keepsakes, then Ibiza will have the right shops for you. Dust off your euros and take shelter from rainy Ibiza in the comfort of some serious rainy day shopping!

After all that, head back to your hotel for a lovely meal and a good night's sleeps under the peaceful Ibiza night sky. After all, tomorrow is another day, and the sun will be shining bright for you - we promise!
Back
Book in the official website Invisa Hotels
And enjoy exclusive advantages as a My Invisa Client
Upgrade
room*
Free Wifi
in the room
Sea View
room *
Exclusive
Offers
* According to availability