Searching for a spa in Ibiza? Search no more!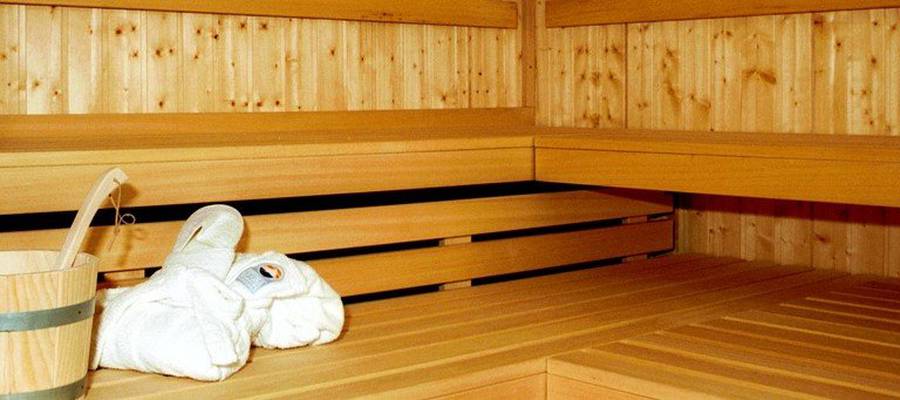 Think very carefully – when was the last time you truly switched off? How long ago was it that you last indulged your mind, body and soul and really pampered yourself? If you're anything like us – or the majority of working adults nowadays, with jobs, families and a list of responsibilities as long as your arm – it's probably been far too long! Let's help you change that…

Book your next stay at a wonderful spa hotel in Ibiza and you'll truly learn the real meaning of complete and utter relaxation. Not just steeling yourself away for half an hour in a quiet room while the kids are occupied or enjoying a few peaceful moments by the pool with only half an eye on your email notifications, no. At a spa in Ibiza, you'll learn the true meaning of peace and quiet in the ultimate island paradise!

Why visit the spa in Ibiza

There's no better way to make a good holiday a great holiday than by treating yourself to all the exclusive amenities and luxurious indulgences you'll find at a spa. Whether you just want to unwind in a jacuzzi, treat yourself to a rejuvenating facial or enjoy a whole range of massages, treatments and physiotherapy, the world is your oyster here on the White Isle.

Heading down to the spa in Ibiza on your next holiday will only heighten that fabulous holiday feeling! You can ensure you're looking and feeling your best for all those hundreds of holiday photos and you'll be topping off what promises to be the most relaxing week of your year with a treatment or two to keep you on top form.

The other face of Ibiza – hitting the spa in Ibiza

Ibiza is famous the world over for being the world's top party destination, as well as one of Europe's most popular holiday destinations for families, friends and couples. But it's not all super clubs and beach bars, heading to a spa hotel in Ibiza is an increasingly popular trend for more and more people every year and a great way to see the other side of the island. The calmer, more indulgent, more luxurious side… And it just makes sense! A holiday is probably the one time of year you can treat yourself to some proper rest and relaxation, so why not take things up a notch by treating yourself to an afternoon in the spa while you're here, too?

Ibiza's well-being and wellness industry has skyrocketed in recent years, with people travelling from all over the world to experience a yoga session on one of our pristine white sandy beaches as the sun rises out of the Mediterranean… or to soak up the rejuvenating powers of the salty seas that surround this green and luscious island… or simply to kick back by the pool and enjoy some healthy treatments at our great spa hotel in Ibiza! Whatever you're looking for in your next break in the sunshine, with spa treatments, gym sessions, laps of the pool and the amazing weather, you're sure to get back on that plane happier, healthier and with a much bigger smile on your face than the one you arrived with!

Our Spa hotel in Ibiza amenities and facilities

At the Invisa spa hotel La Cala in Ibiza, we offer our guests a long list of perfectly packaged and delicious spa treatments, amenities and facilities so that every moment of your holiday is a treat to enjoy. With a full spa including Turkish bath, sauna, Jacuzzi and gym, you'll be able to switch off and enjoy some much-needed down time whenever you like. Our spa in Ibiza is also fully equipped to offer a wide range of beauty treatments and a variety of different massages, depending on the needs of each of our guests.

But the well-being and relaxation doesn't stop with the spa – definitely not! With 180 comfortable, well-designed and exclusive rooms, the Invisa Hotel La Cala spa hotel in Ibiza has everything you need for a great sunny summer holiday. From the wide range of healthy options available in our restaurant to fresh juices, smoothies and organic produce, you'll be able to maximise your break in the sun with plenty of fresh air, amazing views and total relaxation in this little slice of heaven. Ibiza's eastern coast is renowned for being a place of outstanding natural beauty, with a reputation for great walks, amazing beaches and stunning views, so there's no excuse not to make the most of this great location when you're here.

Picking the right spa hotel in Ibiza for you

We hope you'll agree Ibiza is an amazing holiday destination with something for everyone! From the indulgent spa treatments and relaxing luxury facilities we've already mentioned, all the way up to the adrenaline-fuelled water sports, super clubs and top tourist attractions for families, teenagers and children… whatever you're looking for and whoever you're bringing, Ibiza really has it all for a great summer holiday!

Just make sure you book some 'me-time' just for you in the spa in Ibiza while you have the chance. And we promise, once you've seen this side of Ibiza, the calmer, quieter, more relaxing face of the island, there'll be no going back!
Back
Book in the official website Invisa Hotels
And enjoy exclusive advantages as a My Invisa Client
Upgrade
room*
Free Wifi
in the room
Sea View
room *
Exclusive
Offers
* According to availability