The Hippy Side of Ibiza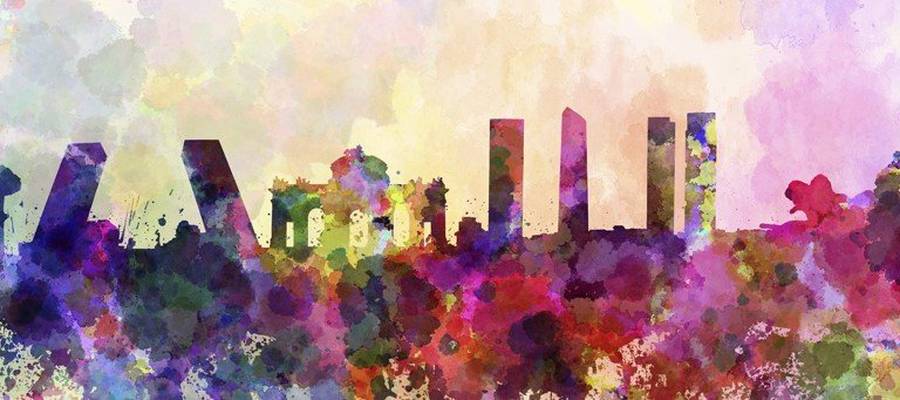 Strip away Ibiza's image of being a hedonistic party-island where just about anything goes and you'll see the real Ibiza, a laid-back spot of natural beauty, nestled softly in the western Mediterranean. Since the sixties, Ibiza has been known to a few for its magical aura. Aside from its more famous and wilder reputation, its hippy vibe beats quietly along under the radar of its louder neighbours. Flower power is definitely alive in Ibiza.

Clichés aside, Ibiza has undergone something of an identity crisis in recent years. In the seventies and eighties, Ibiza was a holiday destination. Known for being pretty and warm, but nothing much else. In the nineties everything changed and the Ibiza we (think we) know today was born - in an explosion of smoke machines, trance music and 2 for 1 shots. Ibiza became the number one party destination in the world, with revellers coming from far and wide to experience the rush of clubbing from the early hours until the next afternoon. Clubs in Ibiza were certainly an experience.

In the first decade of this century, Ibiza chilled out slightly, but still retained her charm. People started to branch out and explore other parts of the island, other parts of Spain and beyond. With the advent of last minute holiday online bookings and low-cost airlines, Europe became our oyster. It was no longer just about Ibiza.

But now, Ibiza seems to have found her niche. Sure, the clubs and the all night parties are still there, but this decade is shaping up to be defined by Ibiza's more traditional side, getting back to the roots of the beautiful island... the hippy side of Ibiza.

What is this alternative side to Ibiza?

Despite the parts of Ibiza's musical and cultural landscape that shout the loudest (dance, acid house, trance...) Ibiza's hippy subculture has existed since the sixties, albeit less obviously. People have always been drawn in by the island's charms, its laid-back locals and its stunning scenery - and that doesn't look set to change any time soon. The northern shores of the island, particularly, attract a huge variety of travellers, backpackers or just those in search of a cheap holiday in Ibiza with a little je ne sais quoi. There is an alternative side to this wonderful island - and you don't even have to search that far for it anymore!

Where to go in Ibiza?

If you are looking for an alternative, chilled out scene, then there are most definitely a few hot spots to look out for. And a few places to avoid.

The best areas to head for to get your fix of flower power are most likely in the north and eastern sides of the island, where there are dozens of beautiful and quiet idyllic little towns and hamlets, all with great social scenes and natural beaches. There are so many great things to see and do, and why not start at possibly the most famous symbol of Ibiza's alternative scene: the Hippy Market at Punta Arabí.

Ibiza's biggest (and best) hippy market Punta Arabí is to be found just outside of Es Canar, a beautiful town in the northeast (only around 20 km from Ibiza Town, to give you an idea of the distance involved). This heaven of all things hippy has been in operation for well over 40 years now, and is as good today as it was way back in the seventies. Chock full of goodies, each and every Wednesday over 500 stall holders pitch up their spot from 10am until late and let you enter their world of craftsmanship and beauty, offering everything from arts and crafts, jewellery, naturally produced cosmetics and perfumes, as well as clothes, antiques, souvenirs and - of course - traditional and locally sourced hearty food and drink.

This really is Ibiza's best hippy market. Live music, performance troupes and street art will keep you entertained between stalls, and there's even a dedicated area for Ibiza's hippy kids, with entertainment and stalls entirely age appropriate. Getting there is easy by bus or taxi, but hotels will be able to provide more detailed information on exactly how you can travel. Remember, Wednesdays in Ibiza are hippy market days!

Aside from the markets, it's well worth taking a trip into Ibiza Town, also famous for its cultural and alternative art scenes. Street art is in abundance, and there are a few fantastic galleries (like the Ibiza Museum of Contemporary Art, for instance) that are well worth a couple of hours of your holiday time.

Unfortunately already been and gone, last summer saw the return of popular arts and culture festival, Bloop Festival, to the island, where a huge range of artists took part in open-air performances, graffiti art, video projections, showcases and more. Although the festival may be over for another year, there are still many examples of the fabulous street art to be found all over Ibiza Town and beyond. If you think you have an eye for alternative art, make sure to keep your senses sharp as you wander through our island's capital!

Where to stay in Ibiza?

If you're looking to be near Ibiza's greatest hippy market, then a great idea is to stay at the Invisa Hotel Ereso, which is just around the corner. Located just metres from the beautiful Es Canar beach in Santa Eulalia del Río, and with a fantastic swimming pool too, you couldn't be better placed in our popular and family-friendly hotel! With a fantastic, chilled out vibe and every amenity you could need, as well as a feeling that encapsulates that typically Spanish spirit of holiday freedom, we can provide you with a great stay with Invisa Hoteles.
Back
Book in the official website Invisa Hotels
And enjoy exclusive advantages as a My Invisa Client
Upgrade
room*
Free Wifi
in the room
Sea View
room *
Exclusive
Offers
* According to availability