The Ibiza airport: everything you need to know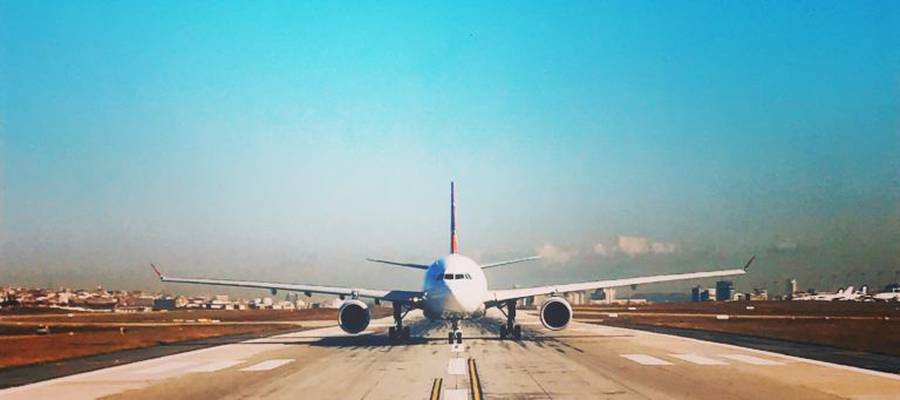 On an island known for its nightlife, beaches and sunsets, Ibiza's airport is only 5 miles southwest of the town centre and it's well connected to the most important tourism sites.
Also known as Eivissa Airport, Ibiza's airport serves Ibiza and Formentera too. In 2018, more than 8 million passengers utilised the Ibiza airport so it's a hub of activity all year round! The busiest times are of course characterized by seasonality in the same way that hotel occupancy and flight costs are. In terms of origins of arrivals, this airport sees significant footfall from Madrid, Barcelona, and Mallorca every year.

Flights to Ibiza from London are also frequent (and relatively cheap, especially on Winter sun deals). Read on to all the top facts you need to know to plan a trip to Ibiza airport.

Which airlines are currently offering flights to Ibiza from the UK?
● British Airways
● KLM
● Iberia
● Vueling

How many terminals are there?
● Only one, so there are no terminal transfer faffs to worry about!

What comforts are available in Departures?

Before you even get to Departures, check your flight on Flightstats.com to make sure you don't spend unnecessary time at the airport. Not that while you're there you won't be perfectly comfortable!

Once past security you'll find shops and duty-free: drinks, tobacco, perfumery, cosmetics, foodstuffs and accessories. You'll also find club merch in case you forgot to buy some to bring home with you. During high season Ibiza Airport is 24h, but operations shut down in the winter between 11 pm and 6:30 am.

The Wi-Fi's free, there are lots of comfortable benches inside the terminal, and there's also a VIP lounge in which you can spend up to 4 hours for less than €35. In this area, there are more restaurants, reading spots, TVs, tablets and free Wi-Fi. So there's no need to worry about your flight to Ibiza from London or vice versa, you'll be cared for at both ends.

How can you get to your hotel?

All Invisa hotels are within 10-20 miles of the airport.

● Car rental
○ You can rent a car from several companies: Avis, Budget, Europcar, Hertz, Goldcar, Enterprise, Sixt and Interrent. EasyTerra Car lets you compare all car rental companies and see offers.
○ By car, Ibiza Airport is easily accessible via the PM-801 and PM-803 roads. You can get to the town centre in 15 minutes.
○ Visitors can park in the covered General Parking P1, just in front of the terminal. A long-stay car park is also available and is 6 minutes walk from Ibiza airport.

● Public transport
○ By bus:
In Spring and Autumn, line 10 leaves every 20 minutes from the airport to the city centre, while in July and August it operates every 15 minutes. During the Winter, the route is a little less frequent, only half-hourly. This line will take you to the Port d'Eivissa, through Sant Jordi de ses Salines and finally stops on Avinguda d'Espanya street, which is the most central location in Ibiza.
○ Those continuing onto Formentera can leave from the Port on the ferry, which also travels to mainland Spain.
○ By taxi:
A ride to the centre costs about €20, and takes less than 20 minutes, though in Summer you might find a queue for a taxi. Always agree the tariff in advance.

Now you know everything you need to, in order to have a smooth trip to Ibiza, and a restful journey home. When in doubt, Ibiza airport's website is frequently updated and has specific price information for all amenities.

Your Invisa hotel reception will also be more than happy to advise you. Feel free to call before your stay and ask for arrival instructions, or request tips for the return journey once you're at the hotel. Most importantly, know that you'll be warmly welcomed by everyone you deal with at Ibiza Airport.
Back
Book in the official website Invisa Hotels
And enjoy exclusive advantages as a My Invisa Client
Upgrade
room*
Free Wifi
in the room
Sea View
room *
Exclusive
Offers
* According to availability