Top 3 Areas To Stay in Ibiza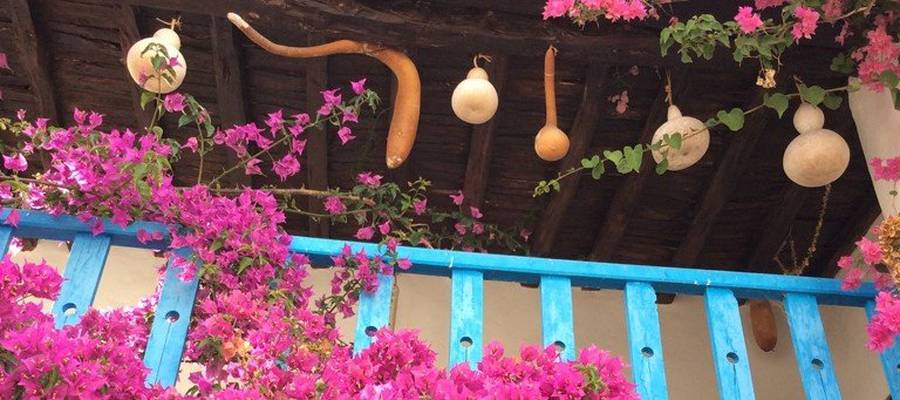 Ibiza is one of the most picturesque holiday islands there is, with a vast wealth of stunning scenery, magnificent coastlines and warm, welcoming locals. For decades, it's kept visitors coming back year after year to discover new and exciting places each and every time, all swept away by its magical energy and no-worries vibe. With plenty of the best hotels in Ibiza to choose from you'd be forgiven for not knowing where to stay in Ibiza if it's your first trip to the island.

Fear not, because with our inside knowledge of this island, the jewel in the Mediterranean's crown, we can help you decide which area to stay in Ibiza to best suit your needs. Today, we're showcasing three of the islands most spectacular resorts in this mini holiday guide to Ibiza: San Carlos, Santa Eulalia and San Antonio de Portmany – three very different spots, each with their own charm and appeal.

If you have any questions, or perhaps want to throw your own suggestions into the hat, feel free to comment or share this post on where to stay in Ibiza besides these three top choices.

San Carlos

San Carlos is a gorgeous little picturesque village just north of Santa Eulalia, and whilst it's still relatively untouched compared with some of Europe's bigger holiday resorts, retaining some old-world charm and rustic appeal, it's still a fantastic spot and a great opening to our holiday guide to Ibiza.

Back in the 60s and 70s, San Carlos was one of the original settling points for the hippies and free-spirits who began Ibiza's cultural scene as we know it today. So if you're considering where to stay in Ibiza, why not follow in the footsteps of the first trail-blazers who gave Ibiza its name and give it a try. Nowadays, you'll still see small communities of hippies who have made San Carlos their home, with their market stalls, artworks, pop-up food stalls and, of course, enjoying the fabulous Ibiza accommodation in the area set in some amazing scenery.
Whilst there's plenty to see and do in the area, some say that time seems to stand still in San Carlos, and you can certainly feel that atmosphere in the air as soon as you walk through the streets. Life takes a much gentler pace than the rest of the island here, so if you're up for really winding down on your next holiday, then this could be the perfect resort for you.

If you're planning to stay in this area of Ibiza when on holidays in Ibiza, you can check our two hotels, Invisa Hotel Cala Blanca and Invisa Hotel Cala Verde.

Santa Eulalia

A magnificent and beautiful resort and working Spanish town on the east coast of the island, Santa Eulalia is a hugely popular holiday spot for families and those looking to see the gentler, more peaceful side of Ibiza. If you're considering which area to stay in Ibiza for young families or perhaps as a couple, and you don't mind missing out on all the super clubs and all-night parties, this is the place for you.

Although known for being a little quieter and more sedate than some of Ibiza's more notorious resorts, Santa Eulalia is still the island's third biggest resort and is loved by lots of families who come back year after year – and it doesn't hurt that it's also near some of the best hotels in Ibiza either!

The stunning tree-lined promenade on the waterfront is a real focal point of the resort, with a huge number of out-of-this-world restaurants and bars all lining the coast and ready to indulge each and every one of your senses. Known for its great eateries and places to grab a refreshing drink, whatever the time of day, Santa Eulalia is most definitely not without things to keep you occupied!

There's a fantastic long sandy beach that is just perfect for family days out, with lots of local companies offering water sports, boat trips and everything else you could want from a day under the sunny Spanish skies. When deciding which area to stay in Ibiza, it's not hard to understand why Santa Eulalia is often at the top of most people's lists. At just 21 kilometres from the airport, some might say it's the perfect holiday destination when thinking about where to stay in Ibiza.
You can stay with us at Invisa Hotel Ereso or Invisa Hotel La Cala in Santa Eulalia.

San Antonio de Portmany

Finally, in our holiday guide to Ibiza of the top 3 places to stay, we have San Antonio de Portmany, a resort that has made such a name for itself over the past few decades, it hardly needs an introduction.

Arguably one of the world's liveliest and most popular tourist destinations, San Antonio attracts huge numbers of holiday makers, all looking for a good time in the sun and to sample some of the energy that this resort gives off in spades. Ibiza accommodation is plentiful in this town, as is the amount of great restaurants, bars and, of course, those infamous San Antonio night clubs and super clubs. If you're looking for a good night out in Ibiza, or anywhere on planet earth for that matter, this is the place you come.

The atmosphere in the resort can only be described as contagious – there's always something to see and do around these parts. So if you're considering which area to stay in Ibiza and you want a fun-filled, 24/7 kind of holiday where you're right in the thick of the action, then Ibiza accommodation in San Antonio is probably right for you!

But that's not to say it's all about partying – far from it! San Antonio is home to some of the loveliest beaches and coves in the Mediterranean, with a whole range of great new restaurants catering to every cuisine there is for you to try. Furthermore, it's a great resort for families and children with countless activities and things to do everywhere you turn. If the east coast of Ibiza is home to the more laid-back resorts, you can rest assured that over here on the west in San Antonio you'll experience the brighter, bolder and wilder side of the island.

If you plan your trip to Ibiza and want to book your hotel in San Antonio, you can take into account staying at Invisa Hotel Es Pla.
Back
Book in the official website Invisa Hotels
And enjoy exclusive advantages as a My Invisa Client
Upgrade
room*
Free Wifi
in the room
Sea View
room *
Exclusive
Offers
* According to availability