Travel with confidence to Ibiza: security measures for summer 2020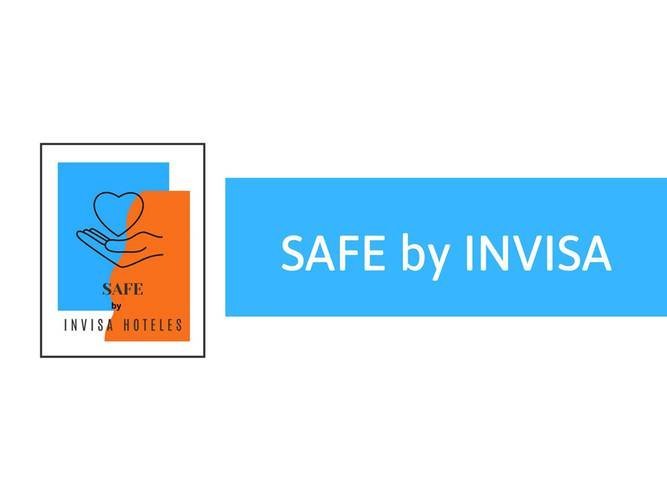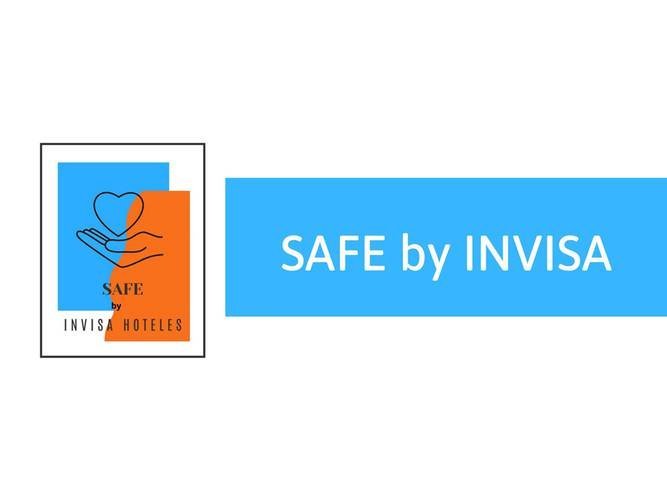 As countries around the world begin to lift lockdown and social distancing measures, holidaymakers and tourism businesses alike are itching for travel to Ibiza to get back up-and-running. If, like us, you never unpacked your suitcase in the hopes that travel security measures might be lifted in time for summer, you'll be comforted to learn about the new aspects of travel.

Most of us hoped that quarantines would simply be lifted and we could get back to normal after a period of isolation, but the realities of our "new normal" are for our own good. Here are the security measures for Summer 2020 that are planned to be put in place for trips to Ibiza and most countries in the EU, tourist hotspots or otherwise.

New hotel measures

Needless to say, hotels are upping disinfection shifts and protective equipment to minimize risk. What you might not be aware of, but no doubt happy to hear, is that certified companies have been contracted to clean all facilities and rooms. At Invisa Hoteles, we are now operating with constant supervision, plus employees have taken specific courses educating them on COVID-19 and reducing infection. Frequent and daily disinfection of the facilities are being carried out and room cleaning processes have been adapted too.

Invisa staff also took on a new skill for reception and service: online check-in will be the norm at our hotel receptions and all information, from menus to travel advice, has been digitized. This reduces passing paper between several people and has the added benefit of speeding up service!

For our guests' safety, protection screens, sanitizer gel dispensers and disinfecting rugs have been installed throughout the main areas of the hotel. We are requesting all guests use face masks in common areas and, of course, maintain a safe distance of 1.5 - 2 m at all times. To comply with regulations, our hotels will be operating at lower than 100% occupancy too. Do contact us for specific information about your hotel.
Our bars and restaurants have been adapted to the new situation in order to ensure that the clients maintain the security distance and the menus have also been adapted to the new situation in order to reduce manipulation.

Reopening dates and plans
Across the continent, we are seeing more businesses gradually open up and prepare for the summer season. Tourism and hospitality companies are updating their plans on a daily basis in accordance with guidelines and transmission levels.

Spain and other countries in Europe have already opened their borders to visitors, so trips to Ibiza are back on track. Most of the tourism industry is planning to be open and have plenty of availability for July and August. Lower demand for travel means fewer people in Ibiza, nonetheless the implementation of new measures might affect the availability of any hotel services or facilities. If you have any question about any of our hotels, do not hesitate to contact us. Some of them are already open and waiting for you!

You'll need to pack differently
Much to our chagrin, we'll have to make some adjustments to those suitcases we stuffed with swimwear and beach gear back in February. If you also left your bags packed and ready as a sort of talisman to ward off negative virus spirits, you'll need to make a little room for some extras in your carry-on for bits you wouldn't have packed this time last year.

We suggest you take a handful of disposable masks as well as reusable face masks, so that you're covered regardless of how the measures might change while away. An antibacterial hand wash, with more than 70% alcohol, will be useful for handwashing reusable masks and gloves if you do end up using them. It's best not to assume you'll be able to buy sanitiser or antibac wipes while away, but rather pack these in your hand luggage, to have them on hand. Lastly, travel security measures for trips to Ibiza could change at any time so you should also be prepared to purchase some extra safety gear in situ.

Flexibility is key
The possibility exists that you'll need to take a COVID test on arrival, so it's important to be understanding of each government's individual security measures for Summer 2020 and onwards. For the same reason, you may need to change your flight dates so, while there are plenty of great deals at the moment, non-refundable bookings aren't recommendable, unless you're reserving in the very short term and changes to restrictions are unlikely.

You may also find more activities than expected will reopen. Most water sports don't imply a lot of contagion risk, nor does hiking or running in Ibiza's stunning countryside, but museums will be implementing distancing rules to keep everyone safe. This could mean you need to book in advance or be flexible about wait times to enter closed spaces, galleries and exhibitions. Requesting this information online from your Invisa hotel staff is advisable, pandemic or not!

Staying informed will be obligatory
We previously mentioned that plans and timelines are different from country to country, city to city, so it's essential to fully understand what's open and when, and the precautions required to get inside. This might mean you need to check local news sites and keep tabs on Eivissa's government website to stay up-to-date on PPE requirements.

Dr. William Schaffner, who's a professor of preventive medicine at Vanderbilt University and an infectious diseases expert, spoke publicly about the return to travel post-COVID: "flexibility is going to be very important [...] social distancing in a variety of forms is going to be with us for a long time." Wherever you land in Ibiza, hotels and vacation rentals will be excited to receive you but we all need to play the "wait-and-keep-checking" game.

Stay in the know about changes you'll need to flex to and adopt a relaxed attitude before the holiday starts, this way you won't find yourself disappointed and you got a headstart on the chillout vibe you'll find in Ibiza!
Keep your hopes up

Islands like Ibiza have been able to self-isolate swimmingly well but it's always better to take precautions. An all-round great tip is to avoid crowded settings while traveling. Schaffner told us that "Social distancing and travel can coexist and the relationship will evolve over time. In the beginning it may be much more awkward and discomforting and unusual." Fortunately, Schaffner also predicted travel will get gradually easier over the next few months as tourists, businesses and authorities successfully adopt our new reality.

All in all, if you travel to Ibiza, the weather will be just as fantastic as always, the people will be just as happy to see you (from a distance) and the white sands will be waiting for you, you simply need to take safety measures into account when packing and planning.
Back
Book in the official website Invisa Hotels
And enjoy exclusive advantages as a My Invisa Client
Upgrade
room*
Free Wifi
in the room
Sea View
room *
Exclusive
Offers
* According to availability