Travel trends 2023: Discover what Ibiza visitors rave about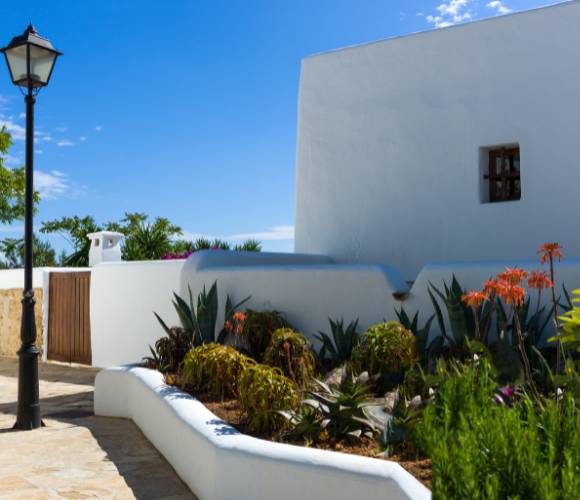 The tourism sector is constantly changing to match needs and expectations. No other industry is expected to update at the speed of tourism, when we consider the need for real estate, enormous transport links and passport controls to keep up with demand! But it is a two-way street: just as economic, social and environmental factors set the course for travel trends in 2023, so can trends from Ibiza impact the world of its guests – by sending them home rested, relaxed and invigorated.
Forecasts for trips in 2023 are very positive. Any limitations previously imposed by the coronavirus pandemic have been lifted and travel continues to be a priority for Europeans, from where most of Ibiza's visitors come each year.
Studies to predict travel trends in 2023, carried out in 2022, reveal a hopeful outlook for travel in 2023. The United Kingdom alone accounts for a third of visitors to Ibiza, which means more than a million per year and in 2023, numbers are expected to match those pre-pandemic.
Study results suggest that 86% of Spaniards surveyed plan to travel in 2023, while 43% plan to take more trips than in 2022.
Are you thinking about your next trip yet? You need to start planning to get your spot amid increasing travel trends for 2023…
Sustainability on the rise
If there is one marked trend for 2023, it is that of sustainability. Environmental aspects influence the eco-conscious traveller as they organise getaways: 2 in 5 survey respondents said they avoided a certain destination due to scepticism over commitment to sustainable practices.
In this sense, Ibiza and the Government of the Balearic Islands have been aware of this reality for some time. Therefore, the authorities constantly work on applying new regulations that monitor and regularise the island's commitment to sustainable tourism and ecotourism.
One clear example is a new law on tourism proposed by the Government of the Balearic Islands, the Law for Circularity and Sustainability in Tourism. It seeks to turn the tourism sector into an engine of positive change for the whole society, and especially for the environment.
If you need further proof of Ibiza's commitment and interest in eco-tourism, note that the island achieved second place in the list of "the best destinations in the world for sustainable holidays", only behind the Greek island of Rhodes. This is an achievement that has been many decades in the making, and a credit to hotels, restaurants, and residents alike.
Join sustainable tourism and visit Ibiza as part of your travel in 2023!
Find time, to find yourself
After the pandemic and the dizzying speed at which today's society lives, interest in seeking getaways for personal growth is growing. The mission to find oneself and strengthen our inner happiness are priorities for many of today's population with purchasing power to travel in Europe.
Ibiza, with its wide range of tourist attractions, also offers many corners of peace and tranquillity – ideal for total disconnection and the search for a clear emotional component in your holiday.
The island has a multitude of enclaves where you can practise yoga, in nature and with spectacular views of the Mediterranean. Our dreamy landscapes are the ideal setting to meditate, think and reflect while recharging batteries in an enviable setting. Get a massage to end your day and breathe in the peace in Ibiza.
Enjoy unique experiences in Ibiza
The year 2023 is expected to be marked by the 2023 trend of living premium experiences during holiday periods with a high level of demand. In 2023, 44% of Spanish travellers plan to invest more in their vacations than the previous year, seeking to spend unforgettable vacations, after years of being cooped up.
With this type of demand for 2023, Ibiza will take on a special role. It is one of the busiest destinations in Europe due to its excellent holiday quality and for offering first-class international attention and services. This means that the island has had to up both quantity and quality, even more, to meet trends for travel in 2023, and surpass the built-up expectations of incredible holidays.
Is it possible to offer something so much better than pre-Covid? Luckily for Ibiza, this is perfectly possible.
Enjoy this jewel of the Mediterranean on a trip you will never forget. Travel to the favourite island of so many, and visit Invisa Hotels while you're here!
Back
Book in the official website Invisa Hotels
And enjoy exclusive advantages as a My Invisa Client
Upgrade
room*
Free Wifi
in the room
Sea View
room *
Exclusive
Offers
* According to availability