Walking The Rural Ibiza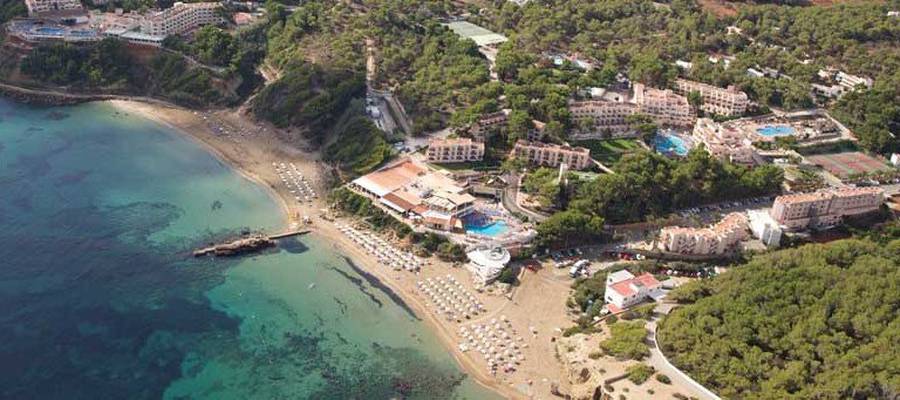 Ibiza is an island chock full of rolling green hills, spectacular cliff tops and stunning coastal walkways as far as the eye can see, so it's no surprise that walking in Ibiza is becoming an increasingly popular activity each and every year that goes by.

For those of you who are looking to see a different side of Ibiza, the most rustic, rural Ibiza, then Ibiza walking trails can be a fantastic way to get out there, see the wonders of our beautiful White Isle and get active at the same time. There are many great Ibiza walks (from short jaunts around Ibiza Town to full blown excursions around the most beautiful coves and hills) so we've put together a few of our favourites just for you. If you're looking to see some great places to visit in Ibiza and get lots of fresh air in the wide-open countryside, then please, read on...

Ibiza walking trail 1

Port of Ibiza circular route (Ibiza Cap Martinet s'Estanyol)

This amazing Ibiza rural route will take you from the heart of the island north in a circular walk, bringing you back to the Port, right where you started, in around 3 hours and a distance of some 13 kilometres. During this Ibiza walk you'll see some fantastic sights and get a great mixture of the urban and rural experience that Ibiza has to offer.

When leaving the port, keep the marina on your right hand side as you head along Paseo Juan Carlos I, then heading north onto Avenida 8 de Agosto. You'll walk with the beautiful beach of Playa de Talamanca to your right (one of the great places to visit in Ibiza if you want to stop for an ice-cream or two) and then a slight incline will take you across some great cliffs and hills.

Back tracking on yourself down Cas Corredor will give you some amazing views and a nice slope down leads eventually back down to Paseo Juan Carlos I. It's not a particularly difficult or long walk, but a great introduction to some of the great Ibiza walks.

Ibiza walking trail 2

Our second favourite of the great Ibiza walks starts at Cala Llonga, another of the fantastic places to visit in Ibiza on your next trip. Spread over 2 hours and a distance of around 5 kilometres, it's certainly good for a leisurely, less-intense walk, although it is fairly steep in places, so make sure you've got some comfortable shoes, as well as your Ibiza walking maps with you!

On leaving the beach at Cala Llonga you need to head east with the bay on your left. The views of the cove are spectacular and certainly a great photo moment. You can follow the walking trail as it weaves across the land and you'll eventually arrive at Cap des Librell, with stunning views again out to sea. Rural Ibiza has never looked so good!

Follow onwards with the sea to your left and you'll arrive at the coastline of Sol d'en Serra, a right turn will take you along Can Ramon and back to Cala Llonga. The walk isn't hugely straining although some of the ground can be a little rugged.

Ibiza walking trail 3

Our final but equally great rural Ibiza walking route goes from San Antonio to Cala Salada, covering a distance of some 12.3 kilometres, which should take most walkers between 3 and 3.5 hours.

The great thing about this walk is how simple it is, as you can more or less let the seafront guide you without having to even look at a map! So long as you keep the Mediterranean to your left, you'll end up at your destination for sure. Walking in Ibiza is perfectly represented here, as you get to see the majestic ocean and the beautiful coastline as you make your way to the lovely beach at Cala Salada. And with some of the greatest places to visit in Ibiza on the itinerary (San Antonio port, the views out to the beautiful uninhabited islands, and more) it's sure to be a fun day out for all of you.

When you've arrive and had some much needed refreshments, you can either retrace your steps back, follow the roads back as a bit of a shortcut, or maybe you'll feel like catching the bus or hopping in a taxi, either way, you've certainly earned a delicious dinner back at the hotel after that!

And finally, just before we go, a couple of all-important rural Ibiza tips for when you're walking in Ibiza:

● Lots of the coastal routes and especially the inland walks will pass through private land. Take care to ensure that you respect private land and the owners. If you're walking with your dog, make sure they are kept on a leash at all times.

● If you're camping or enjoying a picnic whilst walking, make sure it is in a place where it is allowed to do so. Make sure you take all your belongings with you and don't leave any rubbish.

● Make sure to plan your route in advance, and ask for advice from your hotel staff. If you plan to be gone for a long time, make sure you have some Ibiza walking maps and a fully-charged phone with you.

● Respect your surroundings when walking in Ibiza, including the flora and fauna – leave Ibiza beautiful so it looks just as good for your next Ibiza walks!
Back
Book in the official website Invisa Hotels
And enjoy exclusive advantages as a My Invisa Client
Upgrade
room*
Free Wifi
in the room
Sea View
room *
Exclusive
Offers
* According to availability