What to do in Ibiza? Ibiza attractions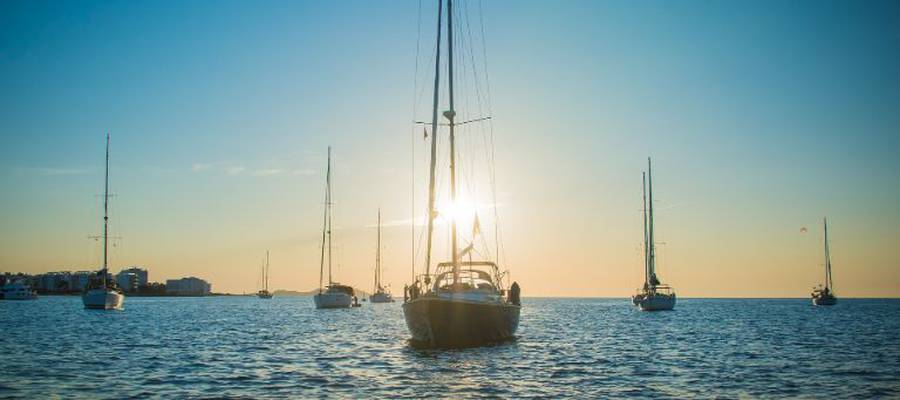 If you're getting ready for the holiday of a lifetime to Ibiza this summer, counting down the days until you take off and mentally planning for all those long days on the golden sands under the Spanish sun, we don't blame you... Ibiza is the best place on earth!

To help you get the most out of your trip to the Balearics, we wanted to put together a few tips and tricks for what to do in Ibiza, some of the best places to go and things to see to really help you experience the magic of the White Isle.

Ibiza attractions – what to do in Ibiza

While most of our guests look forward to soaking up the amazing holiday weather Ibiza has to offer, lots of them also want to explore some of the hidden treasures of the isle. Though Ibiza is one of the top holiday destinations in Europe owing to its amazing climate, blue-flag beaches and perfect family-friendly holiday resorts, there's still an enormous range of great things to see and do as you explore the other face of Ibiza. So without further ado, here are some of our favourite Ibiza attractions.

Sampling a little cultural tourism in Ibiza

For such a small island, Ibiza is simply bursting with amazing culture! From our medieval historic fortress in the heart of the island's capital to some fantastic art galleries and pop-up cultural venues that will inspire and surprise you, today's Ibiza attractions are no longer just about partying all night long. Make sure to visit Ibiza Cathedral in Dalt Vila for some amazing architecture where you'll find some great spots for a little afternoon tapas or a pick-me-up coffee nearby.

Enjoying the amazing food and drink

Speaking of tapas… Ibiza is home to some of the most delightful cafés and restaurants you'll ever be lucky enough to find. With a thriving fishing community, you'll find some of the most delicious seafood in Europe in Dalt Vila, along with all the holiday resorts dotted along Ibiza's coast, where fishermen bring in fresh fish from the Mediterranean every day. There's also an enormous variety of great tapas bars that serve up authentically Spanish treats. Our Ibiza all-inclusive hotels serve up a wonderful range of fresh, seasonal and international cuisine, so you'll never go hungry here in Ibiza!

Raising your heart rate with some adrenaline sports

For some Ibiza attractions that really get your pulse racing, why not try your hand at some of our world-famous water sports, like water skiing, speed boat rides, jet skiing, or perhaps even flyboarding – one of the coolest ways to spend any afternoon, simply strap a jet pack to your back and prepare for the ride of your life! There's also mountain biking and quad biking for those of you who prefer to stick to dry land, or why not go all out and treat yourself to a beginner's parachuting session to get some amazing holiday photos and see some of the best views in the world…

Trying out the world-famous hippy market Ibiza is home to

The hippy markets Ibiza has to offer are legendary. Around since the hippy movement first set up a community in Ibiza back in the 1960s, they're a right of passage every tourist or newcomer must try once in their life. Feel the pulse of the island first-hand at the beating heart of commerce and trade. Sample all the sights and sounds (and smells) of this magical side to the island, where the hippy markets in Ibiza will give you an unforgettable shopping experience. Try the Punta Arabí market on Wednesdays in Es Canar (also home to the wonderful Invisa Ereso Ibiza all inclusive hotel!) as well as the magnificent Las Dalias hippy market Ibiza in San Carlos on Saturdays.

Enjoying the amazing holiday weather Ibiza has to offer

Sun, sea and sand is what we all love in a good summer holiday, but with the amazing holiday weather Ibiza has on offer for a good six months of the year, you'll never want to go home. With average temperatures between 26 and 30 degrees in June, July and August, the holiday weather in Ibiza is just another reason to head down to the island this year.

Exploring the wider region

Ibiza certainly has plenty to see and do, but if you're looking to get even more out of your voyage to the Balearics, you can easily see more of what the region has to offer. With daily ferries heading to Ibiza's sister island Formentera, with up to 20 or 30 sailings per day depending on the season, you can easily enjoy an unforgettable day trip while you're here. For the more adventurous among you, there are also ferries and short flights to Menorca and Majorca, the other Balearic Islands, available to tourists.

Stay at some of the best hotels with a great Ibiza all-inclusive

We hope you agree Ibiza is an island that has it all. Amazing weather, great activities to try out and all the ingredients for the perfect beach holiday. If you're in the market for the holiday of a lifetime, take a look at some of our Ibiza all-inclusive hotels you could be staying in during your next trip to paradise.
Back
Book in the official website Invisa Hotels
And enjoy exclusive advantages as a My Invisa Client
Upgrade
room*
Free Wifi
in the room
Sea View
room *
Exclusive
Offers
* According to availability