What type of traveller are you?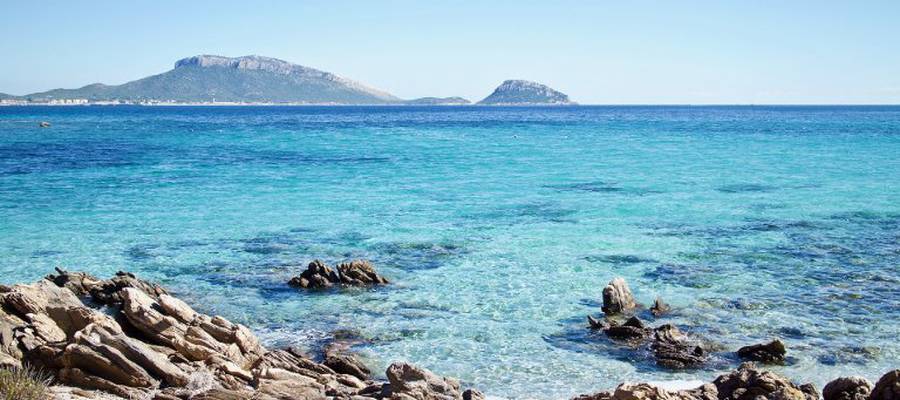 When choosing a holiday destination, do you think about what type of traveller you are? Maybe you should! If you could choose an approximate description of your travelling preferences, it could be so much easier to choose where to travel to.

Knowing your ideal holiday type can also inform your decision of when to travel and with whom. For example, if you only like to spend your holidays doing water sports and would consider yourself a pro, it makes sense to avoid travelling in absolute high-season when beaches and shorelines are packed with newbies and people relaxing. Likewise, if you enjoy meeting new people, the high season is exactly when you want to be holidaying.

To make it easier for you to decide, we've identified the 3 types of people who travel most to Ibiza and explained which are the best locations to choose as a primary destination on the island...

Sports-lovers looking to pick up a new skill explore Playa d'es Figueral

Beautiful shallow waters and fine sand on a beach backed by rocky terrain are characteristics that tip you off to the fact that Playa d'es Figueral's shoreline is a continuation of Aguas Blancas. Its soft slope means you can go 30 meters out to sea before the water's 2 meters deep. The stunning cliffs at Playa d'es Figueral are sculpted by the inland wind, forming bays dotted with stone formations. These rocky areas and mid-low level wind make this beach great for paddleboarders, budding snorkelers and newbie windsurfers to get a start at a sport.

350m of sand makes this the longest beach in Ibiza, and one of the best communicated:
there's a regular bus route that takes you right down to this well-serviced beach, and you'll also find a neighbouring car park with easy access to the sand.

Invisa Hotel Club Cala Verde is just a stroll away from Playa d'es Figueral. If you prefer not to drive or take the bus to the beach, this resort should be your home for a week so you can get the most out of the beach life.

Holidaymakers looking to relax and disconnect head to Santa Eulalia del Río

14 km away from hotel Playa d'es Figueral is Invisa's Santa Eulalia Ibiza resort. Located in Santa Eulalia del Río, a town to the northeast of Ibiza, this resort is privileged to sit among stunning natural beauty. As a result, the relaxed atmosphere and paradisiacal views make it a beloved destination for those seeking a quieter holiday.

Visitors can enjoy Santa Eulalia del Río's palm-lined promenade, the marina, art galleries, and some of the best restaurants on the island. In fact, the town is famed for its reputation as Ibiza's gastronomic and cultural centre. You'll also find great shopping spots that are open all year round and a relaxed nightlife scene.

The reason Santa Eulalia Ibiza is such a wonderful location is linked to its tranquil surroundings, without being disconnected from the creature comforts we all want on holiday. Invisa's hotel here even has an on-site spa so you can start every day relaxing at the resort, before strolling down to the beach.

San Antonio pleases fans of fun and variety

San Antonio Ibiza is also blessed with a spectacular bay, which is more wallet-friendly and diversely populated than some areas of the island. However, since this is a more lively zone, San Antonio is the place to visit if your priorities are the fiesta atmosphere and fun activities. Home to numerous sunset cafés and clubs and an extensive choice of water activities, the buzzing atmosphere here is contagious.

During the day, many boat excursions leave from this particular seafront, either for boat parties or water sports such as jet skiing and parasailing. But the main event in San Antonio is its legendary nightlife, buzzing with clubs such as Eden and Es Paradis.

Invisa's hotel in San Antonio, Hotel Es Pla, is an adults-only haven only 100m from Eden nightclub, and the best sunset views from Café del Mar. Find tranquil surroundings with the convenience of easy access to the town centre, best known for its entertainment offering.

Not so keen on the major nightclubs? Head towards the West End for more exclusive and cooler bars and sunset cafés. Several of these eateries are owned by expats, just the place for anyone looking for inspiration to start a new life and adventures in Ibiza...

What will you choose? The nightlife and daylife, laidback escape, or an active holiday? Whichever you choose, we hope you enjoy your time in Ibiza.
Back
Book in the official website Invisa Hotels
And enjoy exclusive advantages as a My Invisa Client
Upgrade
room*
Free Wifi
in the room
Sea View
room *
Exclusive
Offers
* According to availability