Ibiza in May: What to See and Do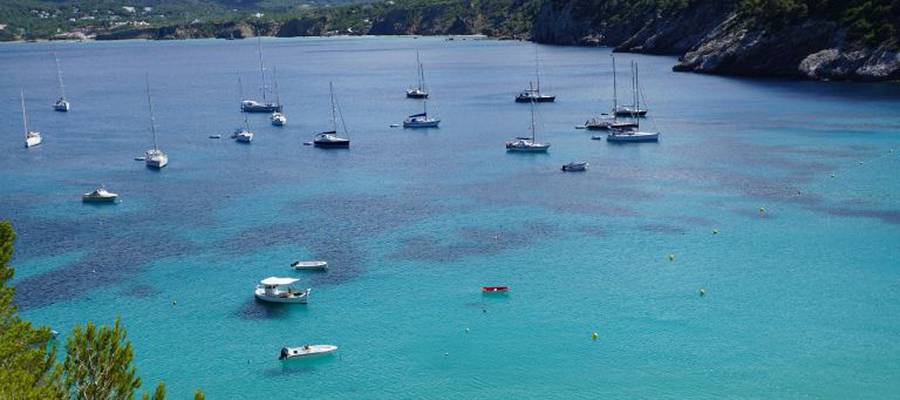 Ibiza in May is one of the best times of year to visit the gorgeous White Isle and explore all there is to see and do here. From the arrival of the great weather, the flowers coming into bloom and the long, seemingly endless hours of Spanish sunshine to the famous Ibiza opening parties and the start of another fantastic summer season, there's certainly no shortage of things to do in Ibiza in May!

So, if you're in the mood to bag a bargain and enjoy a long weekend (or a week, or two…) in paradise this May, we're here to give you some of the highlights of things going on around here for the start of the new season. From the wonderful Ibiza weather in May to all your burning questions about the best hotels in Ibiza for the time of year, we've got you covered.

How busy is Ibiza in May?

It's no secret that Ibiza is a much calmer, more peaceful holiday destination outside of the traditional summer months, but with the arrival of May comes the official start of the summer season. May to late September/early October is when the island comes into its own and is full of life and energy once again.

May also sees the exciting party calendar come into full swing, with Ibiza opening parties springing up all over the island – from the biggest clubs in San Antonio and Playa d'en Bossa to the more intimate and alternative venues in towns and villages all over the island. If you want to sample a bit of the famous Ibiza party spirit and get to grips with the home of great dance and live music, this is the time of year to visit.

But that's not to say Ibiza in May is over crowded or too busy to enjoy – far from it. Given the school holidays are yet to start in Europe, Ibiza in May still has a somewhat calm, even exclusive feel to it, especially during the week. The island will be firmly open for business, with plenty of great bars, restaurants and attractions for you to explore, but you won't experience the busyness you're more likely to see in July and August during peak season. That means you get first pick of the sunbeds, and what could be more perfect than that!

Where to stay in Ibiza in May?

The Es Pla Invisa Hotel in San Antonio is the perfect option for those of you looking to explore Ibiza's nightlife scene. Located just minutes from the heart of all the action, here, you'll have everything you could ever want from a wild Ibiza weekend (or longer!).

By day, you can be on the golden sands of San Antonio Bay to enjoy all its cool cafés, water sports and chill-out bars just seconds after leaving your hotel. By night, you can make a grand entrance in your very best outfit at all the hottest Ibiza opening parties just a stone's throw from your hotel room. What more could you want!

Our San Antonio Ibiza hotels offer a full service in a fantastic location, including two private swimming pools, free WiFi and a wide variety of dining options, amenities and entertainment for all types of guests, whether you're coming for a relaxing break with your young family or a quick weekend getaway with friends. Here in San Antonio, everyone's welcome.

How to enjoy the Ibiza weather in May?

Ibiza in May sees a return to the pleasant temperatures and wonderful climate that the island is famous for, so if you want to get out and about and do some exploring whilst you're here and enjoy nature, you couldn't pick a better time. Make sure to try some long walks along the best beaches in Ibiza, including Playa d'en Bossa and Cala Llonga, as well as getting to grips with the culture and beauty of this ancient island by spending the afternoon in Dalt Vila, Ibiza's historic capital. From diving head first into the craziness of the hippie markets to diving into the crystal-clear waters of the Mediterranean as part of a scuba diving lesson or snorkelling session, the great outdoors are just waiting for you here in Ibiza.

At Invisa Hotels, our family-friendly and perfectly located hotels in Ibiza will be the perfect base for your next adventure to the glorious White Isle. Whatever you get up to on your next trip, we can't wait to see you and look forward to welcoming you in true Balearic style, with a smile, plenty of sunshine and some amazing things to see and do for all ages, tastes and requirements.
Back
Book in the official website Invisa Hotels
And enjoy exclusive advantages as a My Invisa Client
Upgrade
room*
Free Wifi
in the room
Sea View
room *
Exclusive
Offers
* According to availability