Top 13 Ibiza Songs Last Summer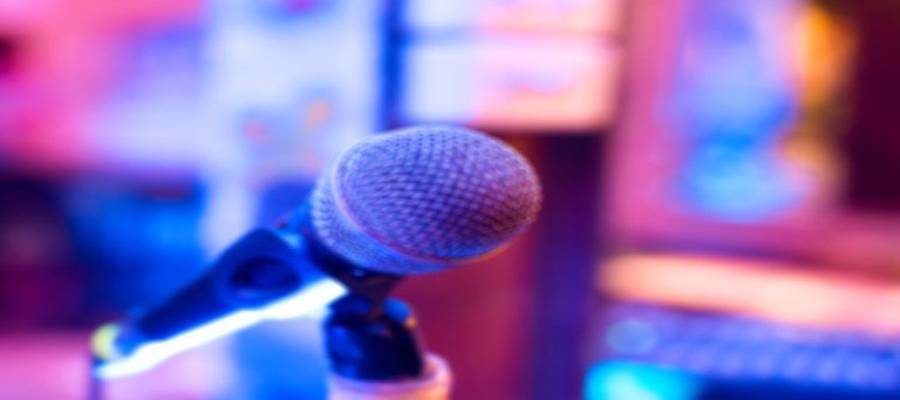 As the homeland of the world's most amazing nightlife, top super clubs and electronic music, the Ibiza party scene is full of incredible music and dance each and every year. From old-school classics to brand new and up-and-coming talent, each and every summer season the Ibiza nightlife world comes to life with fresh DJs and producers, new club nights and even brand-new venues. There's no excuse for not listening to nothing but amazing music here in Ibiza!

We know that with so much hype around upcoming hits and nostalgia for those well-known Ibiza song classics, it can be hard to put together your ultimate playlist before heading down to the White Isle. What should you be listening to this year to get the most out of your experience?

Well, to help you out, we've come up with our Ibiza song collection of songs that ruled the summer season 2019. Whether you're getting in the mood and warming up for Ibiza nightlife at home or you're already here and need some amazing poolside tunes, we've got you covered! With nothing but brand-new music and fantastic fresh talent – along with the odd classic Ibiza song for all you Eivissa regulars – there's bound to be something for everyone. Enjoy!
Top Ibiza songs 2019

1. La Isla Bonita – Mike La Funk Remix, Paulo & Verde
Released in mid-June, this Ibiza song has stormed the charts and has quickly become the soundtrack to summer 2019 on the island. A laid-back beat with amazing vocals, this was the sound of summer 2019 in all the clubs and beach bars.

2. I'm Movin' On – Jako Diaz Remix, Maxim Kurtys
Opening with an unmistakable Ibiza sound, this remix takes great vocals, melodies and beats and turns them into a modern masterpiece.

3. Happy People, Wh0, Byron Stingily
Reminiscent of Ibiza twenty or thirty years ago, this upbeat and happy song was only released in early May but has already been heard right across the island in all the clubs and bars. The perfect Ibiza song to listen to in the sunshine with your friends, 'happy people' is more than just a lyric here.

4. Be Happy, Deekline
Keeping the happy theme alive, the Ibiza party scene has taken this retro sounding track to heart this summer, making it a modern anthem with a typically Ibizan feel. Get ready to dance to this one wherever you visit on the island this summer.

5. F.E.A.R, Ian Brown
A 90s classic that changed the sound on Ibiza for good, this brit pop cult favourite is still heard on the island today in various forms and remixes, but nothing much beats the original. Put this on as you settle by the pool with a cocktail or beer in hand and relive the magic.

6. Sun Is Shining, Jude & Frank
Another ultimate Ibiza nightlife comes from Jude & Frank featuring 1 World and Bob Marley. An Ibiza nightlife institution for decades now, just try and listen to this Ibiza song without moving your body. We dare you!

7. Promises (feat. Sam Smith) – Sonny Fodera Remix, Calvin Harris
Taking an already popular song and making it fit for a summer season in Ibiza is no mean feat. Thankfully, Sonny Fodera has managed it and made it look easy. A catchy song we all know and love with an Ibiza twist, what's not to love?

8. Got To Keep On – Riton Remix, The Chemical Brothers
Released just in time for the summer season, this Riton remix is the perfect mix of electro, techno and dance to easily become a firm favourite on the Ibiza party circuit. We predict big things for this one.

9. By The River, Groove Armada
One of our all-time favourite classic Ibiza party tracks, this song might not be a fixture in clubs and parties anymore, but it's simply perfect for relaxing by the beach as you hear the ocean lap against the shore. They don't make them like this anymore! Indulge in a nostalgia-fest and keep this one on repeat all summer.

10. One Thing, Mr Belt & Wezol, Jack Wins
A remix of an old Ibiza favourite, this track is upbeat, energising and perfect for getting ready for a big night out in Ibiza. Throw yourself into the Ibiza party circuit with this track and you'll do alright.

11. Another Night In Paradise, Noize Generation
Soulful, powerful and inspiring, Another Night In Paradise perfectly sums up summer in Ibiza 2019 where the party never stops.

12. It Just Won't Do, Tim Deluxe, Sam Obernik
Throwing back to summer 2002, we simply couldn't miss out this Ibiza classic from our list of top Ibiza songs. It screams summer vibes to thousands upon thousands of Ibiza veterans, so how could we leave this off our perfect summer playlist?

13. Feelings, John Newman
Ending on a great number, this track by John Newman has unbeatable vocals, a great vibe and will be the perfect accompaniment to your poolside frolics, Ibiza nightlife adventures and all the other amazing memories you'll be making in Ibiza in summer 2019.

Take a look at our recent guide to Ibiza nightlife for all the very latest tips and tricks on making the most of the White Isle and all this great music after dark!
Back
Book in the official website Invisa Hotels
And enjoy exclusive advantages as a My Invisa Client
Upgrade
room*
Free Wifi
in the room
Sea View
room *
Exclusive
Offers
* According to availability