Top 7 hippy markets in Formentera to discover this summer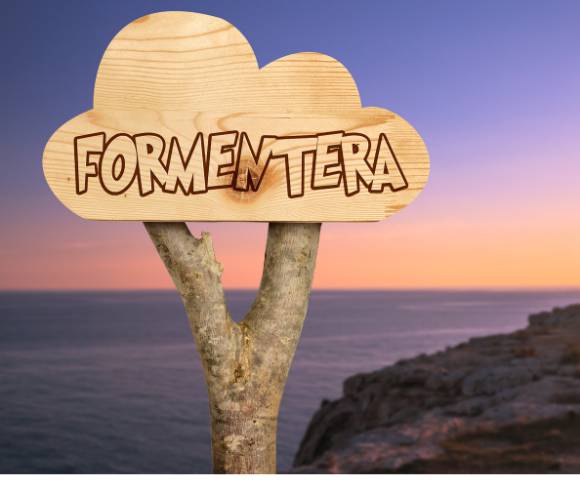 The concept of the hippie market in Formentera is just as widespread and consolidated as in Ibiza. There, they're also a tourist attraction that you should not miss! But via a short ferry trip between islands you can enjoy a day of even more markets. Are you going to miss out?
Formentera's hippie market stalls will surprise you with beauty and variety. Read on to learn which are the most important hippie markets, and how to reach the Formentera hippy markets from Es Canar. Take note!
Formentera markets, why make the trip?
While there is plenty of nature, secluded beaches, and wildlife to soak up in Formentera, the markets of Formentera are one of the most important attractions of this neighbouring island. They are not just a tourist pastime, they represent the hippie heritage of a not too distant past. In the mid-1960s, a wave of young people established themselves in Ibiza and Formentera as it was a haven of peace, and they were in search of a spiritual journey.
Their legacy is still very much alive today with the Formentera hippie markets. What can be admired in today's Formentera markets are works of art made from an even greater variety of techniques and origins, but still made exclusively by hand. All the artists are in charge of setting up their stand personally and they are willing to talk to anyone who is interested in their work and techniques.
It's easy and quick to reach the little sister of Ibiza, so take a relaxed stroll with some spending money through the artisans and local artists, to show your appreciation for their craft and the island.
The most important Formentera hippie markets are the following:
1. Formentera Mola market
From May 1st to October 12th, the Formentera Mola Market is open in the El Pilar de La Mola Square, on Wednesdays and Sundays from 4:30 pm to 10:30 pm. There is usually a music group playing, which provides an enviable atmosphere, where a traveller can immerse themself in the most authentic hippie concept and transport themselves to the 60s mentally and spiritually.
2. Sant Francesc market
In the middle of the beautiful town of Sant Francesc Xavier, the most important urban centre on the island, is one of the most motivating Formentera hippie markets. Until October 30, it is open from Monday to Saturday from 10 am to 2 pm. It's not a lot of time so the buzz is tangible!
3. La Savina market, hippie market in Formentera
Until September the 30th, on the promenade of the La Savina port is a Formentera hippy market that's open every day from 11 am to midnight. It is set up along the promenade, contrasting spectacularly with the luxurious yachts that are moored a few metres away. The artisans that sell here bring clothing and accessories in general. Enjoy a walk through this market and grab your summery outfits while here!
4. Es Pujols market
On the Es Pujols promenade, every afternoon from 7 pm to midnight, the perfect place to shop for souvenirs sets up through summer until October. You will be able to find so much here, including jewellery, toys, and crafts that you can gift to those at home, or keep as a memento of the islands.
5. Sant Ferran art market
Another of Formentera's markets is the Sant Ferran artists' market. It is open every day, except Wednesday and Sunday, from 8 pm to midnight (have you noticed we like to take advantage of the cooler nights here?!) and Sant Ferran has established itself as one of the best hippy markets in Formentera.
Considered an important meeting place where painters and artists can exhibit their art, much of which is inspired by the Balearic islands, Sant Ferran also hosts children's activities to invigorate families and the little ones. This event is further enriched every Saturday with live music through October.
6. Sant Ferran craft market
Also in the pedestrianised part of town, one of the Formentera markets can be found next to the town square. By the same name of Sant Ferran, this craft market is set up every day in the same schedule as the art market, but offering different wares for purchase. Why not check out both?
7. Second-hand market in Sant Francesc
This market is a perennial favourite: open all year round in the garden of ses Eres de Sant Francesc, right behind the church on Tuesdays and Saturdays. Visit between 10 am and 2 pm, to explore everything in these stalls. There are always many surprising objects, and upcycling items is a noble activity to do while on holiday.
How to reach Formentera from Ibiza to see these markets
To set off on your excursion to Formentera's hippy markets, Es Canar is a popular starting point, but you can also leave from the main ports of the island. From Es Canar, where the Invisa Hotel Ereso is located, a boat leaves from the port in the morning and returns in the evening all through the summer season. Needless to say, this is an enjoyable experience in itself because you can appreciate the waves and a cool breeze from the ferry.
Every half hour there is a service available from Ibiza to Formentera and vice versa, the first of which leaves at 6:30 am and the last sets off from Ibiza at 1 am. In the opposite direction, the boat from Formentera to Ibiz's first trip is at 5:45 am and you can be in Formentera until the last hour of the day. At 12:30 am, the last ferry leaves for Ibiza.
As for prices, you can get a ticket for the Ibiza-Formentera ferry for upwards of 20 euros and four different companies operate connections between Ibiza and Formentera, meaning there are 60 daily crossings.
Thanks to the easy connectivity with Formentera, an excursion from Ibiza to the neighbouring island to enjoy its hippy markets is almost essential. Plan your tour based on your favourite kind of souvenirs or, as always, ask an Invisa member of staff to give you their personal recommendation.
Back
Book in the official website Invisa Hotels
And enjoy exclusive advantages as a My Invisa Client
Upgrade
room*
Free Wifi
in the room
Sea View
room *
Exclusive
Offers
* According to availability