The best water parks in Ibiza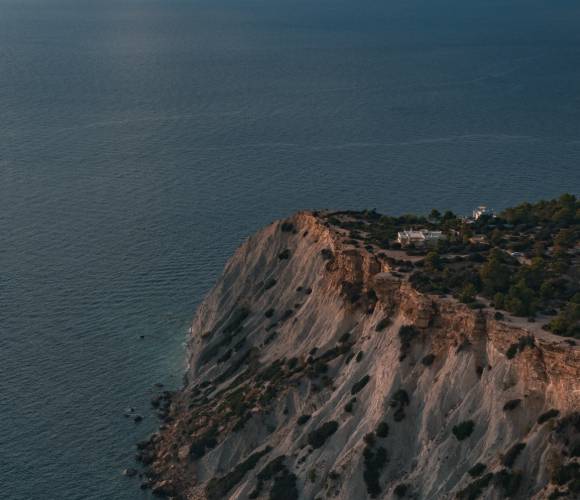 It's hard to pick the best water park in Ibiza Spain. On the island we have our favourites, we love a good water chute and also those that have spaces to relax, but every visitor is different so we chose to order them alphabetically and let you choose your favourite! There's something for everyone on the island and here are our top 5 options.

Aguamar

This, Ibiza's theme park of excellence, is probably the most famous and the most extensive park on the island. It's also the best value for money.

Located in downtown Playa d'en Bossa, Aguamar has several swimming pools and slides of varying sizes from white knuckle water chutes to more sedate rides for smaller kids, a picnic area with tables for eating in the shade of pine trees, a dry-land children's playground, a solarium, gardens and a cafeteria which sells great food at affordable prices. It also has changing and locker facilities for all.

This park also offers a discounted price for Ibiza residents and entry is even cheaper on Saturdays than other days of the week.

Invisa mini water parks

Both Invisa Hotel Cala Verde and Cala Blanca are home to mini water parks. Located on Es Figueral beach, they are both known for its magnificent panoramic views of the bay and for being in perfect harmony with nature, that's why they are ideal for some holidays with kids in Ibiza.

These ideal tourist complexes have everything thought out in detail for your holidays: including a swimming pool and solarium, even playgrounds measuring 5,000 m2. These spaces house the Mini [kids] Club, Pirate Island and Adventure area, all surrounded by water in a place where you can relax nearby. There are shows and entertainment every night, games and competitions for children and adults, plenty to keep you entertained in between trips to a different waterpark in Ibiza San Antonio Bay every day.

Piruleto Park

Piruleto, one of the most famous clowns in Ibiza, launched his own playground and toy library, also located in Playa d'en Bossa to cater to kids and their families looking for some refreshing fun. Piruleto Park has an area for water games, with water jets and a handful of attractions like a zip wire and major climbing frames.

Though this Ibiza theme park doesn't have large pools or slides, its aquatic zone is an ideal refuge from the heat and a perfect distraction for children who are too small to last a whole day at a theme park. It's also an all-weather park because it has an indoor section and a baby play area.


Surf Lounge Ibiza
While not exactly a water park, this spot will delight teens, older children and young people, because it is home to the only artificial wave machine in Ibiza. This is where you can come to learn or practice surfing.

The establishment has an onsite restaurant, a bar and a gym to supplement the swimming pool so you really can spend the whole day here. Surf Lounge also organizes events and concerts for an extra layer of entertainment.


So which will you choose? Why not try one a day and then double back to the best ones! In Ibiza, you're never short of ways to have fun with your family.
Back
Book in the official website Invisa Hotels
And enjoy exclusive advantages as a My Invisa Client
Upgrade
room*
Free Wifi
in the room
Sea View
room *
Exclusive
Offers
* According to availability