Ibiza Opening Parties 2019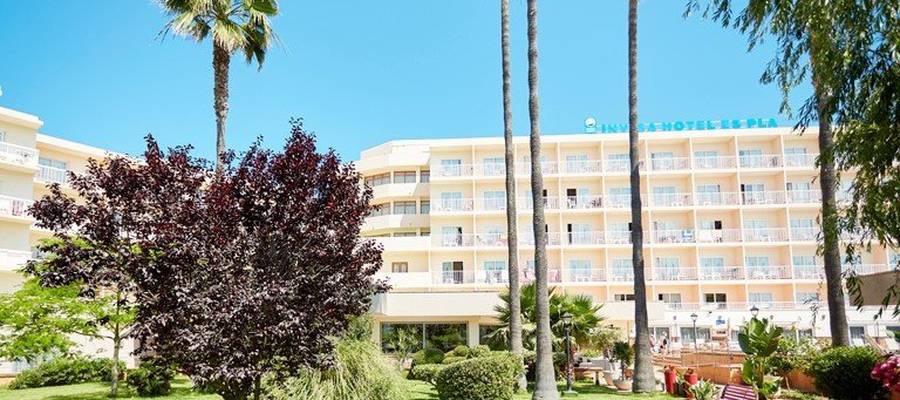 While Ibiza is one of Europe's most popular destinations for holidays for family, friends and couples, there's no denying that the island made its name as the global capital of dance music and super clubs. With arguably the world's best nightlife all right at your fingertips from the moment you touch down on the island – whatever you're into – the opening parties for a new summer season in Ibiza are always eagerly awaited.

And thankfully, that magical time of year has come around once again! As we emerge from the cold, dark nights of winter and charge headfirst into the 'fun in the sun' of summer, Ibiza is once again gearing up for another amazing holiday season, a dream destination full of magical, fantastic memories.

If you're looking to explore some of the best clubs in Ibiza this year but don't have a clue – relax, we're here to help! Whether you're a clubbing virgin or EDM is in your blood, or you just can't wait to ask when do the clubs open in Ibiza, take a look at our top tips below for the best opening parties for the 2019 summer season. Are you ready for the time of your life?

When do the clubs open in Ibiza?

Ibiza's nightlife calendar and the official start of the new summer season traditionally begins in May, and this year is no different. All the biggest clubs and venues will throw open their doors throughout the month, hosting a huge range of global megastar DJs and producers to kick off the year just right.

But it's not just the super clubs and the biggest Ibiza parties who will be launching summer 2019 in style – the island's vast network of great family-friendly resorts and amazingly beautiful holiday towns and villages will also come back to life after the quieter winter season. May is a great time to be in Ibiza, with the return of all the great amenities and activities to keep yourself occupied during the day, the fabulous weather and, of course, the revitalised nightlife springing into action to ensure you have the time of your life once the sun goes down.

The best opening parties this summer

For the uninitiated amongst you, we should point out that Ibiza isn't like anywhere else on earth when it comes to our nightlife. We don't just announce a new peak season and start partying like it was any ordinary night. Far from it. The opening parties across the island are legendary and attract revellers from across the planet, both those who come back year after year to experience the best nightlife imaginable and those trying it out for the very first time.

The opening parties aren't just a date on the calendar, they're massive events that put all other parties (and even ordinary Ibiza parties!) to shame! There are light shows, fireworks, performances, dressing up, pre-shows and after-shows… and that's before we even get into the music and DJs!

The Ibiza Rocks opening party on Friday 17th May from 14.00 is sure to be memorable for all concerned. Famous for their daytime parties, this season will see the likes of Craig David, Hardy Caprio and Krystal Roxx take to the stage, which has all the makings of an amazing event, whoever you talk to.

For something a little avant-garde, the opening parties for Circoloco at DC10 are always out-of-this-world, and a hugely popular attraction at the start of each season for twenty-one years now! Monday 20th May from 16.00 is the date you need for your diary.

Which are the best clubs in Ibiza?

Much like asking which is the best football team or which is the best kind of chocolate, there's really no right answer for everybody when asking which are the best clubs. They're all unique, special and different in their own way, with a different vibe, different atmosphere and different approach. But one thing's for sure, they all provide amazing Ibiza parties and hugely memorable experiences.

Pacha has been an immensely popular venue in Ibiza for decades now, with a very particular exuberant and awesome style. Because they're so popular, there will be five opening parties this year to give everyone a chance to enjoy some of the magic. The first begins on 3rd May from 23.59 until everyone is partied out.

Similarly, another super club with an unrivalled reputation for its opening parties in Ibiza has to be Amnesia, this year taking place on Saturday 11th May from 20.00 until (very) late. Because this year sees the club's 45th edition of its legendary opening party, expect it to be bigger, brasher and bolder than ever before, alongside some top names including The Martinez Brothers, Luciano and Enrico Sangiuliano.

For more information, take a look at our comprehensive guide to the best clubs in Ibiza in San Antonio that you can also try out this summer if you're staying in Ibiza's premier nightlife resort. And don't forget to share all your stories and top tips – we can't wait to see you on the island!
Back
Book in the official website Invisa Hotels
And enjoy exclusive advantages as a My Invisa Client
Upgrade
room*
Free Wifi
in the room
Sea View
room *
Exclusive
Offers
* According to availability