Santa Eulalia holidays, the perfect plan for Ibiza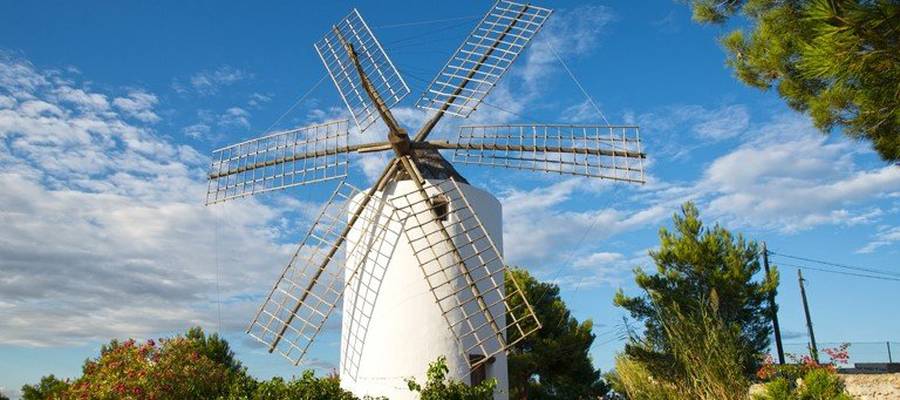 Showing you a whole new side to Ibiza, a beautiful, peaceful and relaxing holiday island, Santa Eulalia Ibiza is one of Europe's best summer destinations and a world away from the busier, bustling nightlife of some of the White Isle's other resorts.

With spotless beaches, crystal-clear blue waters and a huge variety of things to see and do, places to eat and drink and an amazing atmosphere, our hotels in Santa Eulalia Ibiza are some of the most in-demand on the island. So let's find out what all the fuss is about…

Santa Eulalia, the perfect beach resort

Santa Eulalia, or Santa Eulalia del Rio to give the resort its full Spanish name, is a charming town on the east coast of Ibiza, overlooked by the stunning Puig de Missa hill and church, a typically Balearic whitewashed church that offers breathtaking views as far as the eye can see. Aside from the lovely architecture and compact layout, there's a whole range of charming family-run restaurants and bars catering to all tastes, a splendid stretch of golden sand and a popular port offering boat trips, water sports and tours.

In short, Santa Eulalia Ibiza offers everything you could ever want in a beach holiday but retains that peaceful, tranquil and typically Spanish feel to ensure you can totally switch off from the world and enjoy some downtime as a family.

Santa Eulalia del Rio – a friendly beauty spot

Aside from the great range of places to sample some tapas, grab a pizza as a family or sit under the Spanish sun with the biggest ice cream you've ever seen in your entire life, Santa Eularia and the surrounding countryside offer some of the most amazing beauty spots on the island. There are rolling hills and majestic cliff tops all just minutes from the resort, as well as the brilliant Puig de Missa hilltop and church, which is well worth a few hours of your time.

There's also seemingly endless stretches of coastline in both directions away from the resort, with unspoiled beaches and secluded coves, as well as plenty of snorkelling, caving and diving opportunities for the more adventurous among you.

Best things to do in Santa Eulalia Ibiza

The best thing about Santa Eulalia holidays for our guests is the huge variety of things you can get up to while you're here. If you just want to switch off from the world with a good book and some much-needed sun, that's great, but if you want to see some culture and do some exploring, you have everything you need right at your fingertips.

From the nearby hippie markets open daily during peak season to the amazing Mariner's beach, perfect for a day out with the family or an early evening stroll. The nightlife caters to everyone here, with a range of great bars and intimate taverns, and the Old Town of Dalt Vila, the island's cultural and historical capital, is within easy reach for a thrilling day out.

Santa Eulalia hotels for the perfect family holiday

The Hotel Ereso in Es Canar Ibiza is a 3-star family hotel that's perfect for any trip to sunny Santa Eularia. With an enviable location in the heart of the resort, just a few steps from Es Canar beach, you'll be able to enjoy the stunning views and a friendly resort alongside a wide range of amenities. With a great range of all-inclusive deals available, plus tennis courts, swimming pools, activities specially designed for kids, WiFi… there's not much you could ask for in a Santa Eulalia hotel that you won't find here!

Similarly, just around the corner, you'll find the charming and delightful Hotel La Cala in Santa Eulalia Ibiza, within walking distance of all the old charms of Santa Eulalia's old quarter and a true 4-star gem that's perfect for adults. With the beach just seconds away and everything you could ever dream of in terms of dining, entertainment and activities, make sure Santa Eulalia Ibiza is your next destination this summer. ¡Hasta luego!
Back
Book in the official website Invisa Hotels
And enjoy exclusive advantages as a My Invisa Client
Upgrade
room*
Free Wifi
in the room
Sea View
room *
Exclusive
Offers
* According to availability