For sustainable tourism: Ibiza's your destination!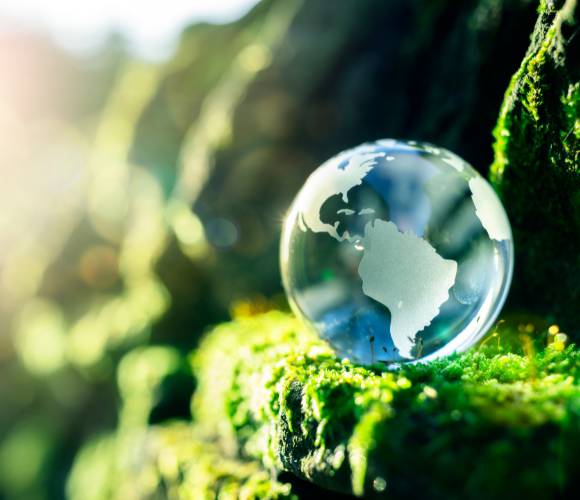 The island of Ibiza not only occupies a top place in the international rankings of the most desired destinations for holidays, it also has a spot in the rankings for those who are interested in sustainable travel.
Ibiza received second place in the list of "The best destinations in the world for sustainable holidays", behind the Greek island of Rhodes, according to an analysis carried out by Discovercars.com.
After Rhodes and Ibiza, another Spanish destination gained a foothold in this top 10 for sustainability — Mallorca. This suggests that sustainable tourism in Ibiza is more than a slogan or a strategy. It represents a way of Spanish life, such that tourism and true conservation of the planet can coexist. Join the sustainable travel revolution, and visit Ibiza!
Sustainable Ibiza, second in this Top 10!
The results that define this survey as sustainable travel have been based on 6 criteria:


Effects of a return flight from Heathrow airport


Hotels with charging points for electric cars


Number of vegan restaurants


Natural spaces


Air pollution levels


Based on the results of these areas evaluated, a score was assigned to each destination, up to a maximum of 100 points, making the list of the 10 most sustainable destinations, which put Ibiza in second place.
In this sustainable tourism ranking, Ibiza obtained 64 points out of 100, only 3 fewer than the 67 that earned 1st place for the island of Rhodes.
The data pertaining to Ibiza as destination for sustainable travel is:


The impact of a flight from London is 656 kilograms of CO2.


There are 2 hotels with charging points for electric vehicles and 415 restaurants with a vegan offering.


There are 71 natural spaces on the island.


Contamination levels are low.


New, green tourism laws of the Balearic Islands
While this study is encouraging, sustainability is a long-term goal and everyone needs to pitch in on improvements to lifestyle, construction and communications.
Political interest in sustainable tourism is key to the roadmap lasting the future. Luckily for the island, the Government of the Balearic Islands presented its new tourism law last January. As a result a public investment of €55 million was dedicated to the cause.
The government aims to build a tourism model that evolves over time towards greater labour and environmental responsibility. To ensure sustainable tourism, Ibiza has to gradually progress towards decentralisation and ecotourism, and conscious constructions. It must also promote more respectful actions and complementary experiences to the ones that already exist.
Among other initiatives, the law proposes tourist establishments be obligated to replace fuel oil boilers with natural gas or electric ones, saving 57,600 kilos of CO2 per establishment that would otherwise be launched into the atmosphere.
In addition, there are already regulations in place in Ibiza that will ban diesel vehicles on the islands from 2025. From 2035, the ban will be extended to new gasoline cars as well. A greener future is here!
Tourism and sustainable Ibiza, together at last!
Working for sustainable tourism in Ibiza means everyone chipping in. This is exactly what a study by the Autonomous University of Barcelona states in, "Sustainable tourism in island spaces: the case of Ibiza" by Juan Camilo Téllez Ramírez. The investigator states the need for hotels to be responsible about their operations, for tour operators to promote responsible tourism on the island and for tourists to take a keen interest in caring for and exploring the territory with care.
Juan Camilo Téllez divides his analysis of proposals to improve sustainable tourism in Ibiza into 3 pillars: social, economic and environmental. A direct translation says that "appropriate evaluation of the economic impacts before proposing new tourism strategies in the territory." is one of the proposals for the economic field where it also asks to ensure that, "residents benefit from tourism economic development."
Under the social pillar, Téllez advocates for "taking into account the resident population at the time of decision-making and evaluating the social impacts of the activities carried out and respecting social and cultural diversity" and this latter point is crucial to forming a good relationship between locals and visitors.
Finally, in the environmental dimension, the author proposes we reduce environmental impacts derived from tourism activities. This involves sustainable use of natural resources, especially the extraction, distribution and consumption of water.
In terms of monetary contributions, the public and private sector, as well as residents must contribute to the maintenance and ecological integrity of the island. Together, we must all promote tourism policies that are responsible and that accommodation for tourists apply efficient energy and water saving plans.
Our position on sustainable tourism in Ibiza
Sustainable travel is possible and much needed. Enjoying the island, visiting all its corners, going into the sea, resting on its beaches and having fun in its towns is fully compatible with sustainable tourism, as we have seen.
Currently, our measures for greater sustainability in Ibiza include:


Reduced waste production, separation of recyclable materials.


Selective separation of waste residues that are classified as dangerous, particularly chemical waste.


Monitored use of water, gas and electricity.


Advising all suppliers and technicians of our environmental policy.


At Invisa Hotels, sustainable tourism and hotel operations are close to our heart. Visit us for the greenest holiday you've ever had! We'd love to see you at an Invisa resort, very soon.
Back
Book in the official website Invisa Hotels
And enjoy exclusive advantages as a My Invisa Client
Upgrade
room*
Free Wifi
in the room
Sea View
room *
Exclusive
Offers
* According to availability