The perfect family destination, Es Canar Ibiza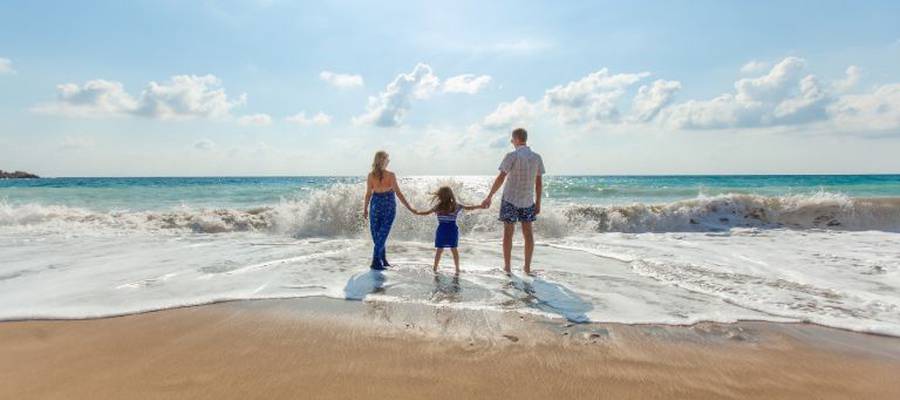 On Ibiza's peaceful and picturesque north-eastern coast, you'll find Es Canar Ibiza – one of Europe's best and most beautiful family destinations for your next summer holiday. Want to find out more about this perfect jewel in Spain's crown? Read on to find out all about this family-friendly resort.

Es Canar Ibiza – a relaxing resort that's fun for the whole family

If you're looking for the perfect holiday resort where the sun never stops shining and the guests never stop smiling, Es Canar Ibiza might just be the perfect place for you. The perfect getaway for exploring the untouched part of Ibiza, the calmer, quieter and more tranquil face of the island that's better known for its party towns to the west, the north east of Ibiza is always a great choice for families.

Whether you're looking to explore the island on two feet, two wheels or with a mixture of boat trips, excursions and a whole range of other amazing activities for the entire family, Es Canar Ibiza is the place for you. Similarly, if you just want to kick back and relax as the kids play on the beach or in the pool, with a good book in hand, some truly refreshing cocktails and great food, you'll feel right at home.

Things to do in Es Canar

Set amongst a stunning backdrop with panoramic views of the crystal-clear Mediterranean Sea, Es Canar is a small but perfectly formed resort where there's still plenty going on, despite its compact scale. With a wide range of great restaurants and bars ranging from truly authentic Spanish venues, where you can sample exotic and exciting dishes native to the local area, to other more international eateries where you can sample a taste of home alongside some other great world cuisines, there really is something for everyone here.

If you're looking for ways to fill your days, our Es Canar hotel has been designed specifically with families firmly in mind. With kids' clubs to make sure your little ones are entertained and safe from sunrise to sunset - alongside babysitting services, if you want to get out for an evening and experience some of Ibiza's world-famous nightlife for yourself! – with entertainment, activities, games and spaces designed solely for them, nobody could possibly get bored in Es Canar.

At the same time, our Es Canar hotel offers a dedicated entertainment team, running a daily programme of activities and events to make sure everyone has fun in the sun. With water polo, tennis facilities, table tennis, football and so much more, there's even things to do for the most active among our guests.

Being on the edge of some of Ibiza's most beautiful and exquisite countryside, when you're here, there's no excuse not to get out and about and explore some of the amazing landscapes that are nearby. From coves and clifftops to vineyards and ancient villages with typical whitewashed churches, it's all yours for exploring here in Es Canar. Think about renting bikes or a car to really make the most of your stay here in stunning Ibiza.

Making the most of Es Canar beach

A day at the beach is always a welcome idea on any holiday, and thanks to the beautiful Es Canar beach, you'll have the chance to take some stunning holiday photographs too! A small bay that's perfectly formed and with a backdrop of picture-postcard pine clad hills, there are few places in the Mediterranean as peaceful and wonderfully inviting as Es Canar Ibiza. With no high-rise hotels or built-up areas for miles around, a stroll along the waterfront or day spend playing in the sand is a great way to make the most of this exclusive setting.

Es Canar hotels

If family bike rides, endless sunny days building sand castles and a full entertainment programme designed to help you enjoy the family holiday of a lifetime aren't enough to convince you, then perhaps taking a look at the perfect Invisa Ereso Es Canar hotel will do the trick!

Designed with families in mind from the start and nestled in the safe, friendly and welcoming resort just a stone's throw from the beach, the Invisa Hotel Ereso is on the doorstep of all the fun things to do in Es Canar and a world away from the hustle and bustle of the party resorts. If you're looking for a summer holiday to make memories with your little ones this year, Es Canar Ibiza needs to be top of your list!
Back
Book in the official website Invisa Hotels
And enjoy exclusive advantages as a My Invisa Client
Upgrade
room*
Free Wifi
in the room
Sea View
room *
Exclusive
Offers
* According to availability