The Relaxing Side of Ibiza, Santa Eulalia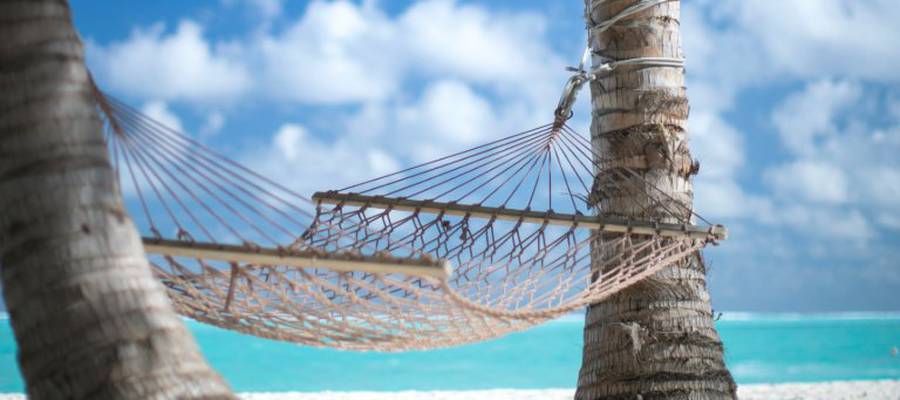 The perfect blended cocktail of calm waters, beautiful scenery and a truly laid-back, carefree atmosphere, Santa Eulalia Ibiza is understandably one of Europe's most treasured holiday destinations. As the third largest resort on the island, there's understandably plenty to see and do in and around this stunning, typically Spanish seaside town. Book into one of our hotels in Santa Eulalia Ibiza and you'll certainly have a holiday to remember.

However, unlike some of the more well-known or bigger resorts in the Balearics, Santa Eulalia has something of a reputation for being much calmer, more relaxed and tranquil than most visitors would expect of Ibiza. A great family-friendly resort that can be a great home to any visitors, Santa Eulalia Ibiza is often seen as the more grown-up and elegant side of Ibiza, where you can truly live the high-life in our Mediterranean paradise.

Are you looking to completely switch off and enjoy some much-needed rest and relaxation this year? Santa Eulalia Ibiza is the place for you.

Santa Eulalia, the best place to relax

Perfectly located on Ibiza's east coast, Santa Eulalia really offers the best of the best when it comes to dream holidays. Big but not too big, popular but not too popular, there really is no faulting this perfectly formed holiday retreat. Just around a half-hour hop from the airport and delightfully sheltered by pine-clad rolling hills and calm, shallow waters, the resort is a haven for those looking to step away from normal life for a week or two.

There's something for everyone in Santa Eulalia, Ibiza

When you're here, you'll enjoy everything you could ever want in a warm, friendly holiday resort without ever feeling crowded or rushed. Here, we take life a little slower. Whether you want to try out all the great dining options, with bars, restaurants and cafés of all persuasions – from traditional Spanish tapas and seafood to the most cutting-edge, modern and international cuisines – or perhaps you're more at home strolling on the beaches or enjoying a hike up in the hills, there really is something for everyone.

From adventure sports all the way to relaxed tourism and wellness, however you like to relax, there's a way to do it in Santa Eulalia Ibiza!

Switch off from day-to-day life in our hotel in Santa Eulalia

Here at Invisa Hotels, we know our guests want to completely switch off and unwind on their much-needed summer holidays. That's why we work hard to put everything you need at your disposal for the ultimate break in our Santa Eulalia hotels to fully recharge those batteries.

With spacious and comfortable rooms offering all the best in hotel amenities, along with great sea views and a calming atmosphere throughout, you won't struggle to switch off from the moment you step through the doors. The perfect place for couples and groups of adult friends, you can spend those long summer days unwinding by the pool with a cocktail in hand – from our great bar staff at the Lounge Bar La Cala – before putting on your most glamourous evening wear and eating, drinking, laughing and dancing the night away. Our Santa Eulalia hotels are designed to give you the chance to live your best holiday life!

The best hotels in Santa Eulalia Ibiza

As a 4-star hotel in the heart of stunning Santa Eulalia Ibiza, the Invisa Hotel La Cala offers everything in the way of a perfect destination for all kinds of holidays. With easy access to the resort's famously delightful promenade – perfect for moonlit strolls under the stars – and easy walking distance to the old town, get ready to take romantic evenings with your better half to a whole new level in Santa Eulalia.

From amazing meals to arguably the world's best cocktails, when you stay here with us in Santa Eulalia Ibiza, you can choose a different place to dine every night, including our amazing hotel restaurant. And if you fancy giving your partner (or yourself!) the ultimate holiday luxury, why not book some extra-special treatments in our full-service hotel spa, where you'll leave feeling more rejuvenated, more refreshed and more relaxed than ever before. Whether you're in the market for a massage, facial or any number of other great treatments, a few hours in the spa is always a great way to round off what promises to be the most enjoyable getaway of your life in Santa Eulalia, the jewel in Ibiza's crown.
Back
Book in the official website Invisa Hotels
And enjoy exclusive advantages as a My Invisa Client
Upgrade
room*
Free Wifi
in the room
Sea View
room *
Exclusive
Offers
* According to availability