Top Charming Villages in Ibiza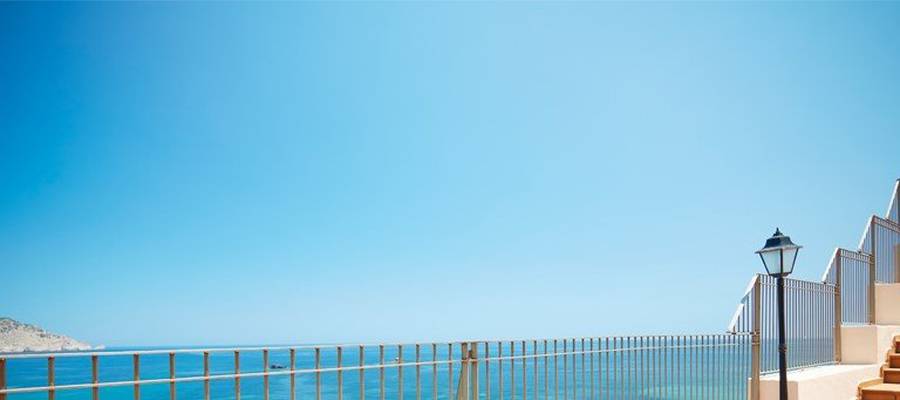 Even though Ibiza is quite a small and compact island, there's still plenty of unspoiled corners and hidden treasures far off the beaten track for you to discover – in fact, our little slice of paradise is home to some of the prettiest and most quaint villages in all of Europe!

There's certainly no shortage of great things to do in Ibiza, but if you want to get away from the typical holiday resorts and more popular attractions, there's no better way to spend your time with us than by packing a lunch and a bottle of water and heading way off the tourist trail. You'll be able to discover a whole host of great seaview villages in Ibiza, where the pace of life is delightfully slow and all the hustle and bustle of the real world simply melts away. Are you ready for an adventure?

Best holiday villages in Ibiza

Es Cubells

One of the most picturesque holiday villages Ibiza has to offer, Es Cubells is located to the far south west of the island, offering sunset views that are out of this world, owing to its privileged location at the top of an awe-inspiring cliff face. Visitors to the town can enjoy much more than the magical views, with a number of glorious beaches to be found at the foot of the cliffs, including Es Cubells and Cala Llentrisca, simply perfect for a lazy afternoon lounging on the sands.

Santa Eulàlia des Riu

A slightly bigger option this time, Santa Eulàlia des Riu is a coastal town and wonderful seaview village Ibiza can offer visitors to the island. Popular with families and couples looking for a quieter side to the island, the town is dominated by the impressive Puig de Missa church, a whitewashed structure with its very own watchtower, so we don't need to tell you just how impressive the views out to sea are in this part of Ibiza. In the daytime you'll find Paseo de S'Alamera lined with market stalls, with local artisans and producers selling a whole range of exciting goods and trinkets to make your day out to this part of the White Isle extra special – you can certainly pick up a few holiday souvenirs here, one of our favourite things to do in Ibiza! Santa Eulalia is home to some of our greatest hotels, Invisa Hotel Ereso and Invisa Hotel La Cala, so you can start your holidays in Ibiza right here.

Sant Carles de Peralta

Taking us a few minutes' drive inland from Ibiza's north eastern coast, in between Es Canar and Playa Es Figueral, we arrive in Sant Carles de Peralta, a delightfully authentic and rustic village that perfectly encompasses everything about rural life in Ibiza. The calm and relaxed way of life, the friendly locals and the warm, inviting cafés and restaurants serving delicious Mediterranean delights are only topped off by the famous Las Dalias hippie market – open every Saturday to get your retail fix. In the summer, the markets are also open on Monday evenings, alongside a range of live music, dance and performances that take place locally throughout the summer months. For a holiday village in Ibiza that's steeped in history, beauty and a window to the island's hippie heritage, you can't go wrong in Sant Carles de Peralta. Make sure to stop by the old church, too, which is well worth a few minutes of your time.

Cala Mastella

Almost as far off the beaten track as any visitor to Ibiza can go, but still only a few kilometres from the popular holiday village in Ibiza of Es Canar, Cala Mastella is a tiny cove housing a small number of rustic fisherman's huts and a small beach. But don't let your eyes deceive you, behind the craggy rocks and beautiful pine trees, you'll find a small fish shack known as El Bigotes, a restaurant enormously popular with locals that serves one of the island's most traditional dishes, a beautiful fish stew. Arriving early is highly recommended to ensure you can squeeze in, but your trip will definitely be worth the effort.

Santa Ines

Another small inland village, this time on the northern coast of the island not too far from the buzzing San Antonio, Santa Ines is surrounded by some of Ibiza's most spectacular rolling fields and uninterrupted countryside. Passing through the quiet and quaint but beautiful town, you'll see great examples of traditional rural architecture and the delightful whitewashed village church.

San Mateo

Our final stopping point on our tour of great villages to explore takes us to San Mateo, in the island's rural north - a charming little village famous for its wine festival held annually in December, where local vintages are put on display and celebrated for being such a wonderful part of the town's heritage. A couple of restaurants, a bar, some very traditional houses and a typically Ibizan church will welcome you to this simple but delightful little hamlet.

Even though you could spend months, even years on the island without ever coming close to seeing all of Ibiza's hidden treasures and charming villages, we know you'll probably want to do some other things with your time on the White Isle. Thankfully, there's plenty of other amazing things to do in Ibiza besides uncovering the best towns and villages, so do let us know what you're most looking forward to on your next visit – and remember we're always here to help with the best hotels in Ibiza. We can't wait to see you!
Back
Book in the official website Invisa Hotels
And enjoy exclusive advantages as a My Invisa Client
Upgrade
room*
Free Wifi
in the room
Sea View
room *
Exclusive
Offers
* According to availability