Top cultural attractions in Ibiza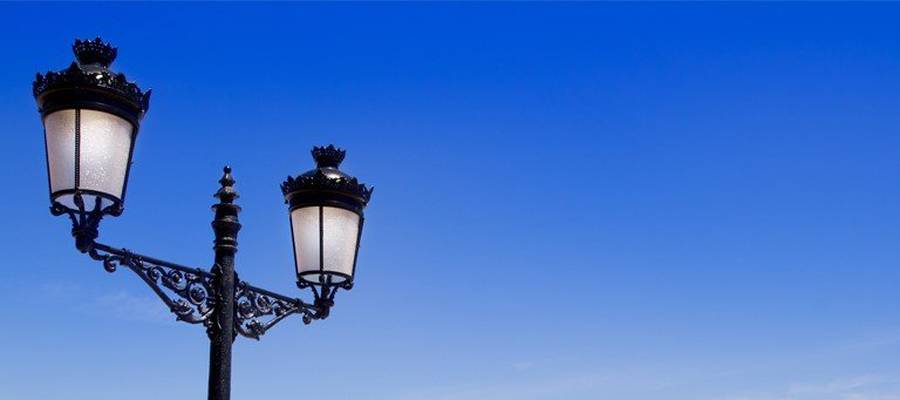 Ibiza is many things to many people, but mostly it's thought of as a cool, crazy island where you can have a bit of fun in the sun. But what about the other side of the Spanish party island? What about the calmer, more relaxing cultural attractions in Ibiza? Strangely enough, they do exist.

Step outside the hangover haze and Ibiza does indeed have a great deal to offer. To those in the know, it is an island appreciated for its rugged beauty, unashamed naturalness and calming force. But you don't have to be the most adventurous traveller to see the cultural side to Ibiza; you just have to take a second to look all around you.

From art galleries to open air music festivals, craft markets to historical monuments in Ibiza city, there is a list as long as your arm of great, alternative cultural attractions in Ibiza to take your fancy. Here are just a few.

Top Attractions in Ibiza

Excursion to Es Vedra

Es Vedra is one of Ibiza's most stunning outlying islands, a rocky and dramatic spot you can visit by boat. A fantastic natural monument in Ibiza, this is what Es Vedra really is! Day trips afford the best views you can get of the entire island and you can explore a little of Ibiza's past too. Over the years, there have been myths and legends surrounding inhabitants of this tiny part of the Balearic archipelago, as well as some of Ibiza's more colourful residents actually being exiled there for one reason or another. Boat trips run regularly throughout the summer months but are limited during the quieter seasons. You should book in advance for this one.

Wine tasting the Spanish way

The rolling green hills, year-round great temperatures and cool, soothing breeze make Ibiza the perfect spot for producing fabulous wines. There are several private vineyards growing grapes on a large scale, with many other smaller operations often with their own bars and restaurants attached. A few hours spent sampling various vintages followed by meal up in the hills is the perfect cultural attraction in Ibiza, even if you know nothing about wine! Head to the centre and more northern towns of Ibiza for the best places to visit or check out any up to date tourist information for news on festivals or special fiestas.

Bag a bargain at a craft market

Aside from its party scene, Ibiza is world famous for its markets. Arts and crafts, food and drink, you name it - Ibiza has a market for it! A great way to spend a lazy Sunday morning or a couple of hours on an afternoon, the famous flea markets and car boot sales are a guaranteed great way to relax under the Spanish sun. In summer, the most popular markets are at San Carlos and Es Cana, which operates on Wednesdays only. For a little bit of culture in Ibiza any time of the year, you can try the Es Jordí car boot sale on Saturday or any day of the week in Ibiza Town by the marina.

Take a trip to the castle

Ibiza has a fascinating history of invasion, conquering and battles, as this gem of an island has been poached and pillaged by one group or another over the centuries, so why not see the spot where all the action happened? Eivissa castle is a great attraction in the centre of Ibiza and the views from its location are breathtaking. At the very heart of the island at the top of the hill, this is one historical monument in Ibiza city that you can't (and shouldn't) miss!

Enjoy a vino tinto at San Mateo

San Mateo is a lovely wine festival that has taken place in December for a good few years now. In the lowest of seasons, it is an opportunity for wine producers, restaurateurs and locals to get together and celebrate another great year in Ibiza. It's a great festival to sample some of the finer gastro-fare that Ibiza has on offer.

Explore Ibiza's wonderful heritage

For you museum buffs there are some great options in Ibiza, including our fantastic Museum of Archaeology. Though the museum does have limited opening hours, particularly out of season, the attraction includes excavated burial sites and ancient artefacts found around the island over the past few hundred, even few thousand years! Not far at all from Eivissa castle, this place is well worth an hour or so of your time.

Ibiza's Cathedral

Arguably the most important of all the top cultural monuments in Ibiza is the Catedral de Santa María,a 13th century house of worship located in Ibiza Town. A roman catholic church, the building is a great example of Gothic and Baroque Catalan architecture and encompasses the spiritual side of Ibiza wonderfully. Mass is held daily but visitors are welcome at any time throughout the day.

Contemporary Art Museum of Ibiza

Located at Ronda NarcísPutget in the Old Town, this great little museum is a perfect way to get your artistic fix when on the island of Ibiza. Showcasing permanent as well as visiting exhibitions, you can explore some of Ibiza's most beautiful works of modern art all under one roof. Spain is famous for its world-class artists and has been for centuries, and thankfully Ibiza does not let the side down. Nicely located, there are many bars and restaurants located nearby for you to use as a pit stop after soaking up all of Ibiza's arts and culture.
Back
Book in the official website Invisa Hotels
And enjoy exclusive advantages as a My Invisa Client
Upgrade
room*
Free Wifi
in the room
Sea View
room *
Exclusive
Offers
* According to availability