What to See and Do in Ibiza this December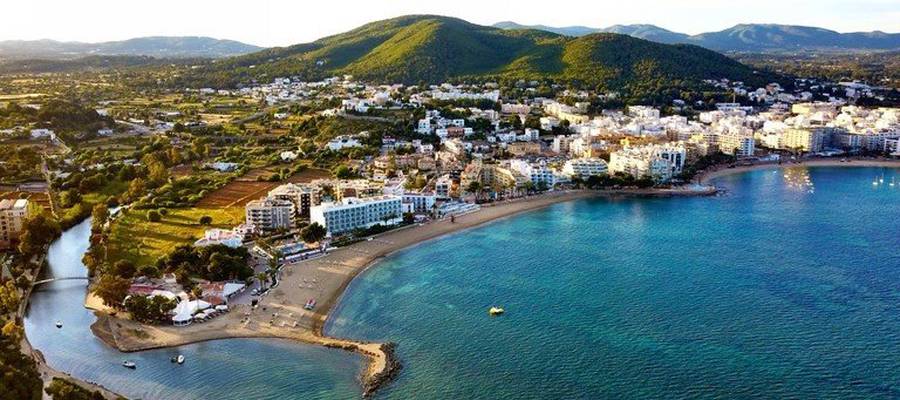 With an international reputation for great music, a legendary party scene and a somewhat wild reputation, you'd be forgiven for thinking Ibiza would be a quiet place during the low winter season, but you couldn't be more wrong – and here we'll tell you why!

With the pleasant Ibiza weather in December by European standards, pleasant temperatures and calm winds, plenty of people flock to Ibiza for the last month of the year time and time again, taking advantage of the less crowded island, the peaceful and tranquil way of life, as well as the unrivalled joy of occasionally having a world-class beach entirely to yourself! If that sounds good to you, along with fabulous dining, great things to do in Ibiza in winter and plenty of life to enjoy and explore here, even in the final month of the year, then read on to discover our guide of things to see and do in Ibiza in December.

Shop 'til you drop at the wonderful Christmas markets

Here in Ibiza, we know we've got competition and can't rest on our laurels. A whole industry has sprung up over the last decade in winter travel for exploring some of the European cities and capitals and their glorious Christmas markets. But here in Ibiza, we know a thing or two about markets. From our internationally-recognised hippie markets to our charming Christmas markets you can explore on your next Ibiza holiday, you won't be disappointed with the offering here. Grab a gluhwein and off you go.

Enjoy the delicious local food and drink

Speaking of gluhwein, why not make the most of the quieter season to go off the beaten track and find things to do in Ibiza with a culinary twist at some of Ibiza's most authentic and delicious restaurants and bars. While the island is quieter in winter, the locals still have to eat, and boy do they do it in style. Sample traditional tapas in Dalt Vila, with those famous Spanish flavours and tastes, enjoy a wine tasting with a local sherry or cognac, or perhaps head out to a quiet coastal resort and fishing village to sample the best of the day's catch, fresh from the Mediterranean and bursting with goodness. In Ibiza, and the rest of Spain, dining is an art form - not to be taken too seriously - but certainly the most important time of the day to come together in style.

Enjoy the cooler temperatures and pristine beaches

Although Ibiza is officially one of the hot winter destinations for holidays in December, the island's famous searing summer heat is a distant memory, and you can enjoy much cooler temperatures on the White Isle this time of year. Still pleasant enough for a long stroll on the beach or a bracing early morning dip in the ocean, the best thing about the Ibiza weather in December is that you can get out and about and truly explore the island. Why not walk some of the stunning cliffs and coves? Take a bike ride up into the hills? Or perhaps simply sit back with a fresh cup of coffee and watch the sailboats drift by peacefully… the Ibiza weather in December makes all this and more a reality.

See the Christmas lights switch-on in San Antonio

With Christmas lights and displays popping up all over the island as soon as we get into December, one of the best things to do in Ibiza this winter season has to be to marvel at the display in the wonderful resort of San Antonio. The island's party capital and heaven for music and party lovers, this is one resort that doesn't like to be left behind in the shadows, and the Christmas lights here prove why. Have a stroll along the bay as you soak up the seasonal views before stopping for a cocktail or two on the sunset strip.

Experience the world-class Ibiza nightlife

Finally, once you've sampled all the natural beauty and charming tranquillity an Ibiza holiday at this time of year has to offer, end your holiday with a bang and experience some of Ibiza's famous party culture. Whether you share a few drinks overlooking San Antonio Bay as the sun melts into the ocean, or you head out for a full night of exhilarating partying on the club scene, make sure you see the fun side of Ibiza to end your winter break on the right note. As you'll see, there are plenty of things to do in Ibiza in December if you know where to look.
Back
Book in the official website Invisa Hotels
And enjoy exclusive advantages as a My Invisa Client
Upgrade
room*
Free Wifi
in the room
Sea View
room *
Exclusive
Offers
* According to availability