Why Go to Adult-Only Hotels in Ibiza?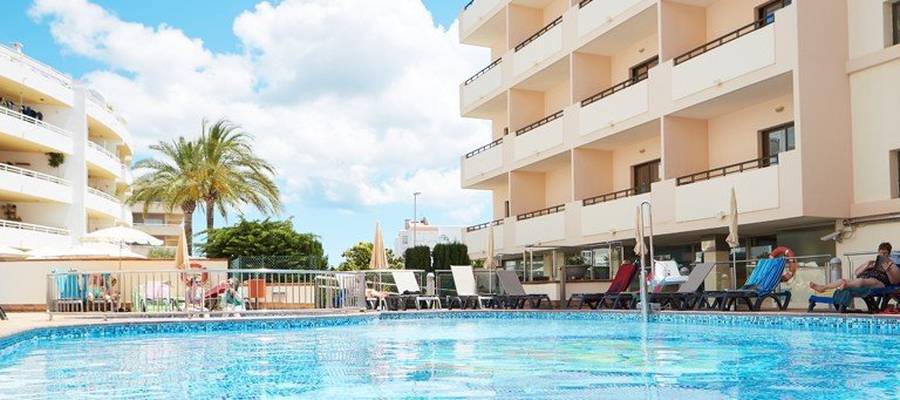 Our holidays abroad are the one time of the year we get to switch our phones off, not think about work and get some real rest whilst recharging our batteries. It's what we look forward to all year round. Throw in long sunny days and hot climates, some beautiful landscapes and world-class dining, and there you have the making of a pretty good escape from the daily grind. If you're looking for a truly luxurious break in total style, why not consider adults only hotels in Ibiza, where you'll be able to switch off from the world with no distractions - just total relaxation.

Why choose adults-only holidays in Ibiza?

Regular hotels are great, but all the noise and high-energy of kids and other families around the pool or in the restaurant can be a distraction. For a growing number of couples, as well as groups of friends looking to have a fun holiday together in the sun, adults only hotels in Ibiza are becoming an increasingly popular choice.

If you're looking for cool Ibiza hotels where your only stress is deciding which cocktail to pick from the menu next, or which sun lounger you want to spend the next few hours relaxing on, then adults-only holidays in Ibiza might just be the thing for you...

What are adults only hotels in Ibiza like?

Amazing! And, despite the rumours, they're exactly the same as all the other hotels you've ever been to, only all the guests will be 18 or over!

There are plenty of cool Ibiza hotels that exclusively cater to adults, just like the Invisa Hotel Es Pla in San Antonio, where guests and all their needs are expertly catered for. Whether you're here as a couple looking to unwind together and explore a little of the island, or maybe in larger group of friends celebrating a birthday or getaway in the sun before one of you gets married, or maybe you're even travelling for business, adults-only holidays in Ibiza respond to a wide variety of tastes and requirements.

All the best hotels in Ibiza of this type provide fantastic accommodation in beautiful resorts, with all the great amenities you've come to expect from Ibiza, like wonderful dining, amazing bars and fabulous pools, but there's only one difference, no children. This generally means a calmer, more exclusive atmosphere in the hotel, where there's still plenty of fun, but not so many tantrums or crying by the breakfast buffet...

Holidays in Ibiza

If you're looking for a great getaway in the sun this summer and are ready to try something new, a luxurious adults-only hotel is well worth a try. Summer in Ibiza is almost within touching distance, so here are our two favourite adults-oriented hotels in Ibiza to help get you on your way.

Invisa Hotel Es Pla

Found in the popular and virant resort of San Antonio on Ibiza's north western coastline, this 3-star hotel is specially designed for guests over the age of 18, where couples and groups of friends can make the most of staying in the island's most exciting resort. If you're a fan of clubbing in Ibiza and are tempted by the island's dazzling nightlife, this hotel is a great base for your getaway.

With 175 rooms across the hotel, there's definitely something to suit everyone, add in the options to enjoy a late breakfast, poolside snacks and cocktails whenever you're in the mood, you're sure to have an unforgettable time in Ibiza here.

Switch off from the routine of everyday life and be pampered in one of the best hotels in Ibiza! Soak up all the tranquillity and relaxation that can sometimes be missing from a hotel with lots of younger children in this fantastic hotel with two swimming pools, one offering music and entertainment. Chill out in the relaxing atmosphere as you enjoy summer in Ibiza.

Invisa Hotel La Cala

In the heart of Santa Eulalia, a gorgeous old town and popular holiday resort on the east of the White Isle, this part of the island is known for being chic, laid -back and a world away from all the hustle and bustle of the bigger resorts in Ibiza. Cool Ibiza hotels don't get much cooler than this!

This 4-star hotel is found in a fantastic location, close to the marina, a shopping area and the entertainment district of Santa Eulalia, with the fantastic beach just a few minutes away. For an early evening cocktail before a walk along the seafront, the La Cala Lounge Bar is the perfect place to relax, with live music several nights per week. With everything designed with your comfort and convenience in mind, rest and relaxation are what a stay here on your holidays in Ibiza are all about.

The hotel also boasts a spa, offering a wide variety of massages and beauty treatments, along with a sauna, Turkish bath, whirlpool and gym, so you can return from Ibiza looking ten time more refreshed than you arrived!
Back
Book in the official website Invisa Hotels
And enjoy exclusive advantages as a My Invisa Client
Upgrade
room*
Free Wifi
in the room
Sea View
room *
Exclusive
Offers
* According to availability