10 Reasons to visit Ibiza in October: Don't let the party end!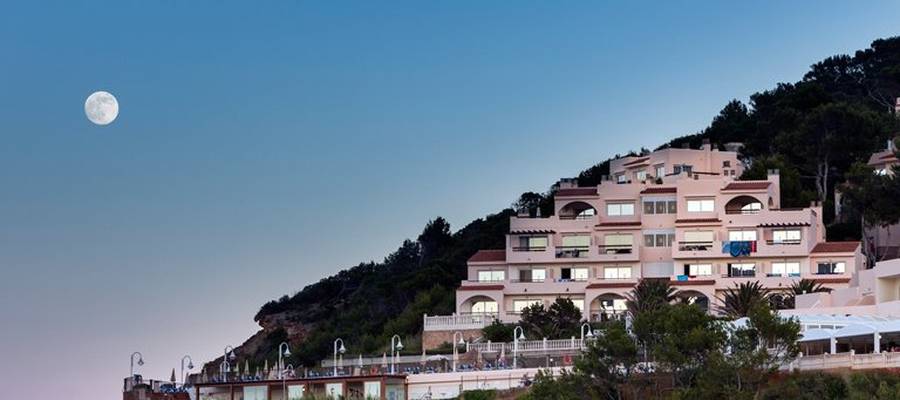 They say New York is the city that never sleeps, well... Ibiza is the island that never sleeps! The people, the parties and the gorgeous sunshine are all still going strong long into October, so why mess around: if heading into the deep, dark winter is getting you down, think about a relaxing holidays in Ibiza.

There are so many reasons to travel to Ibiza in October, so here are my top ten. Got any to add yourself?

1. Got money to burn

Let's face it: summer is officially over and we've already spent all our money and payday is looking a long, long way away. Step in Ibiza! You don't have to break the bank to travel to Ibiza in October, in fact, prices plummet after the summer season ends (usually around mid-September after all the closing parties) so you can pick up a real bargain. Hotels in Ibiza absolutely slash their prices to keep people coming through the doors and you can easily get your hands on a set of cheap flights.

2. Things are a little less... how you say... crazy!

If you've ever walked down San Antonio strip in the height of the summer season at 4 o'clock in the morning then... well, I hope you weren't too emotionally scarred. Ibiza can be a crazy place during peak-season, with partygoers from all across Europe, all descending on the island to have a great time. And a few drinks. But in October time, things are a little more relaxed. Don't get me wrong, it's far from quiet, but if you're looking for a nice, quiet, relaxing bit of time in the sun where you can have a few nights out and enjoy some activities in Ibiza but not feel like you can't move for other revellers, perhaps October time is better for you.

3. Hello, sun!

They don't call it the White Isle for nothing - the weather in Ibiza in October is simply perfect and really can't be beaten anywhere else in Europe. The sun still shines brightly all day long, with average highs of 24 degrees and average night-time lows of 17, you're certainly not going to be chilly.

4. Book that hotel on the beach!

One of the greatest things about travelling out of season is that everything is a little quieter and cheaper – including hotels in Ibiza. Most likely your biggest expense when on holiday, it's important to get the best value in your accommodation. At Ibiza Hotels, we have some great offers for you!

5. The island is yours – make the most of it!

One of the most hated things on holiday is the dreaded queue. Travelling to Ibiza during the height of summer, you have to queue for everything. Bars, waterparks, restaurants, buses... you name it, there'll be a thousand other people wanting to get in there before you. In October, however, Ibiza is your oyster. There are a ton of fantastic activities in Ibiza you can get involved in and in October you won't have to book a month in advance or pay over the odds! Check out cross-country cycling, bungee jumping, parasailing, even skydiving!

6. Get into that famous restaurant

So we know the weather in Ibiza in October is fantastic, but what about the food? Well, it's even better. The masses have gone home so all you have to do is rock up to your chosen restaurant and you're guaranteed great service, amazing ambience and out of this world food. Many hidden restaurants in the central or more northern regions of the island are well worth a look. Relaxing holidays in Ibiza are all about the food!

7. Tranquil, beautiful beaches

Ever have that feeling on the beach during peak season that you're packed in so close that if you rolled over, there's a chance you'd end up on someone else's beach towel. In October, that's not something you have to consider. The beaches are quiet but still as beautiful and relaxing as ever. If you want miles of golden sand all to yourself and the soothing sound of the Mediterranean lapping against the shoreline, October is the time for you.

8. Closing parties

Now I know we've painted the idea of Ibiza in October as a haven of calm and tranquillity, but you've got to blow off a little steam sometime, right? The closing parties in Ibiza generally take place in late September and increasingly into early October. All the big clubs throw extravagant end-of-seasons parties to mark the end of a great summer and the start of a short break until the craziness all starts again next year. The closing parties in Ibiza are second to none and really a once-in-a-lifetime experience.

9. Get a set of wheels for next to nothing

Car hire is one of the things that dramatically reduces in price as soon as the peak season is over. With far fewer people on the island and a car park full of rental cars, the companies have to draw you in somehow. With discounts of up to 50% (and even more in some cases) it gives you the perfect excuse to pick up some keys and go exploring the island.

10. It's Ibiza – what more can I say!?
Back
Book in the official website Invisa Hotels
And enjoy exclusive advantages as a My Invisa Client
Upgrade
room*
Free Wifi
in the room
Sea View
room *
Exclusive
Offers
* According to availability