5 Useful Apps When in Ibiza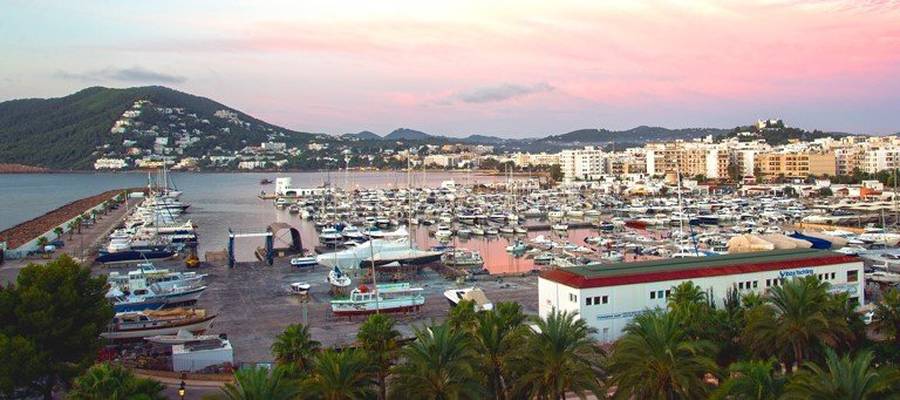 We all want to make the most out of our time in the sun, and we know how much you all look forward to those precious few weeks of summer holidays, so here we present our list of 5 useful phone apps for Ibiza to help get the most out of your time on the island.

We want to help you see everything, do everything and enjoy every last second of your time on the sunny White Isle, so with the help of these best apps about Ibiza, you can be sure you won't miss out on anything. From tips and tricks on what to see and do in Ibiza to a very good phone app for Ibiza buses, these handy travel tools will steer you in the right direction on your next trip to the best island in the world. Be sure to let us know what you think!

1. If you're looking forward to sunning yourself on some of the world's most spectacular beaches, we can't recommend the Ibiza Secret Beach app enough, it really is one of the best apps about Ibiza and our gorgeous local beaches. Full of information and pictures on all the biggest beaches, it's also known for showcasing the lesser-known, more secluded beaches that you otherwise might not have come across.

We can't deny that some of the best plans for Ibiza involve relaxing by the sea front with a good book and a long afternoon ahead of you, so why not do it in style. If you want your summer holidays in Ibiza to be set on private beaches with golden sands underfoot, make sure you download this app (€1.09 from the App Store) to get the inside story on the best places to go.

2. The new phone app for Ibiza buses, known as the Ibiza Bus App, is a hugely useful tool if you plan on doing any significant travelling around the island while you're here. Whilst Ibiza has a wide variety of affordable options for car hire, bicycle rental and taxis, travelling by bus is a great way of saving money, saving time and getting up close and personal with the real Ibiza way of life and the local people.

The app provides up to date information on timetables, routes, all bus stops, maps of the island, places of interest, such as clubs, beaches and other key tourist attractions, all without having to be connected to the internet once downloaded. For just €0.99 on the App Store or free on Android devices, you can have all the travel information you need right there in your hand to make sure your best plans for Ibiza run as smoothly as possible.

3. Ask anyone what to see and do in Ibiza, and they'll probably all mention one particular pastime: clubbing. Yes, Ibiza is famed for its reputation as the clubbing capital of the world, and as the home of electronic and dance music, we know how to throw a good party! So, if you're here for the nightlife, be sure to download the IBZ.TV app.

Simply download and sign in to the app to see a huge range of club nights and DJ sets you can buy tickets for, as well as all the information you'll need on gigs, parties and anything else happening during summer in Ibiza on the club scene. You can even store your tickets as e-tickets within the app, so you won't lose them before the big event.

4. Summer in Ibiza is all about the food. Ibiza's food and drink industry continues to expand at a staggering rate, with new fantastic places opening up all the time, where you can enjoy all the best menu's the island has to offer! But we know that choosing a restaurant (especially when you're hungry!) in a strange place isn't always easy, so why not download the fabulous Menú del día Ibiza App, which is certainly one of the best apps about Ibiza and the local food scene.

Though dining in some of the busier tourist areas will be expensive, you can enjoy a whole range of fantastic cuisine during your summer holidays in Ibiza for a fraction of the cost if you plan in advance. Fortunately, this app is here to help. Search for great restaurants by location to narrow down your search, and don't be afraid to go off the beaten track if you want to experience something truly spectacular.

Any Ibiza guide worth its salt will tell you that great food really makes a good holiday, so have a scroll through this fantastic collection of Ibiza's restaurant before venturing out for a snack or lunch, you won't regret it!

5. Finally in our list of great phone apps for Ibiza, we come to IBZ Connect, a wonderful little tool that's packed full of handy information on all the events taking place in Ibiza. From top venues to restaurants, parties at beach clubs to sporting events, this app will tell you everything you need to know about what's going on while you're here.

If you're wondering what to see and do in Ibiza, this little app had got you covered. Simply scroll through the events, which are all sorted by date, to find things you're interested in before adding them to your calendar. You'll find all the information you need in this Ibiza guide, and you can even share, comment and arrange to meet up with other people on the app to ensure your time on the island is as fun as can be!

There's also a fantastic features section, with articles on all the cool goings-on here on the island - just another way of making summer in Ibiza the greatest summer you've ever had.
Back
Book in the official website Invisa Hotels
And enjoy exclusive advantages as a My Invisa Client
Upgrade
room*
Free Wifi
in the room
Sea View
room *
Exclusive
Offers
* According to availability