6 things to do in Ibiza when it rains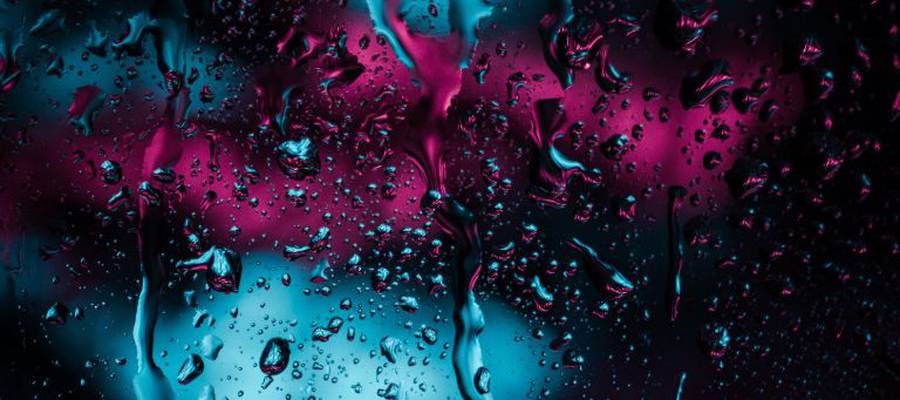 On holiday in Ibiza and the weather took a sudden turn? About to leave for Ibiza and spotted there's a chance of rain? Are you preparing to travel in the low-season and just want to be prepared? However far in advance you're preparing, here you'll find plenty of answers when wondering what to see and do in Ibiza when it rains. You can still do almost everything you want, even the beaches aren't off-limits on Ibiza rainy days if you're happy to shell out on a beach club! Here are just a few more ideas…

1. Pamper yourself

Think of when you're at home and wish you could take a quick nap, take advantage now while you can!

As well as sleeping in and taking afternoon siestas, why not book a spa appointment? A massage or face cleansing is always a great use of time when you're looking for something to do indoors. Also, all that exfoliated fresh skin will be less exposed to sun damage if it's a cloudy day!

If your hotel has a wellness centre or a gym, this is also the perfect excuse to get blood circulating, which will give you a fresher and more positive perspective on a damp day. Our La Cala hotel in Santa Eulalia, Ibiza, is the perfect option for this kind of plan, as it has a full spa, including a Turkish bath, sauna, jacuzzi and spa. Whether you're staying with us or only want to enjoy a moment of peace and relax, our spa's doors are open to you from May to October.

2. Hit the clubs

If you enjoy parties and nightlife, there's really no reason to need sun in Ibiza! Something to do in Ibiza when it rains is to order your favourite cocktail and dance the night away at one of Ibiza's many world-famous clubs.

Amnesia for example has long been holding its ground in Ibiza as a top destination for clubbers and its open-air experience from the 80s has since been rain-proofed: it now houses its main room that's closed in, and a glass-roofed terrace so you can appreciate the sunrise without getting Ibiza rain dripped on you.

3. Sitesee!

If you're neither a spa person, nor a clubber, you're bound to be someone who enjoys a bit of culture. Ibiza's people are proud of their culture, and rightly so! They have plenty of galleries and museums to explore that don't require the sunshine to enjoy. The Contemporary Art Museum and the Monographic Museum are well worth a visit in Ibiza's Dalt Vila centre.

This island's fascinating history dates back to 654 BC and houses a thriving local art scene, the Mediterranean's best-preserved ancient city cemetery as well as work by artists from all over the world.

4. Bring some memories home

Shopping is always good to lift our spirits, and what better way to bring back memories than buying souvenirs that you can actually use? There are several malls in Ibiza, in Santa Gertrudis, Sant Josep or Santa Eulària del Rio, as well as many tasteful shops in the island's town centre. Not to speak about the Ibiza hippy markets, where you can find from arts and crafts to leather goods, homemade soaps and ice creams...

5. Get into some indoor games

Families should plan a trip to Cap Blanc Aquarium, rain or shine. It used to be a lobster hatching facility, now a recovery centre for marine animals, housed in a natural cave. This is both a unique and educational experience.

Vila Parc is another indoor option of what to do in Ibiza when it rains, with bowling, pool tables, table football, air hockey and arcade games.

6. Eat local

After tiring yourself and your fellow travellers out with the numerous activities you can see and do in Ibiza even if it rains, it'll be time to refuel with some delicious Ibizan cuisine. Immerse yourself in the local culture every meal, and enjoy the world passing you by on the streets of Dalt Vila.

During any stay in Ibiza, you can eat out in a different place every night and never see the same scene. Wherever you dine, make sure to end your evening with a carajillo, a long espresso with brandy.

While in winter (November through April) you might see some rainy and/or windy days, the temperatures are more comfortable and you'll see rain rarely lasts for days at a time. Locals will also tell you that those clear blue skies always come back after 3 days max. Just plan around it and enjoy the realm of other activities to do until the sun comes out.
Back
Book in the official website Invisa Hotels
And enjoy exclusive advantages as a My Invisa Client
Upgrade
room*
Free Wifi
in the room
Sea View
room *
Exclusive
Offers
* According to availability