Autumn in Ibiza: What is there to do?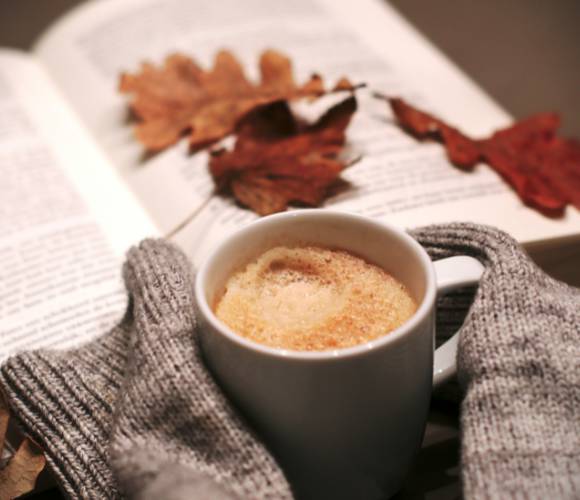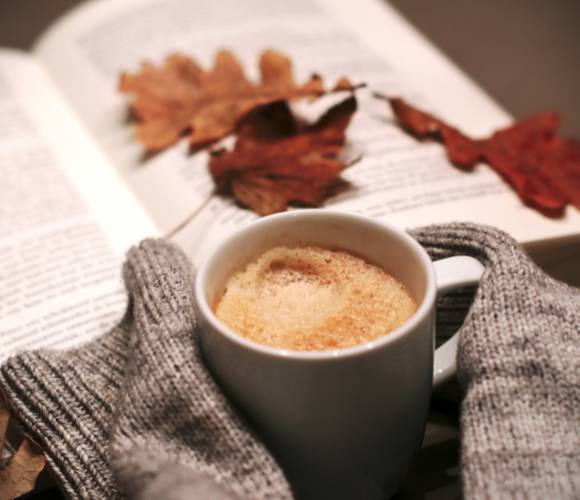 Ibiza in autumn, what to do in Ibiza in autumn, autumn in Ibiza, what to see in Ibiza in autumn
BODY
The different seasons on the island of Ibiza hide their own stunning views, experiences and things to do. There's no need to wonder what to do in Ibiza in autumn, we've got all the answers for you right here!
Moreover, autumn is the ideal time to visit this treasure of the Mediterranean. If you were already thinking about visiting Ibiza in autumn, stick with us! These are the best plans on the island to do these months.
Why head to Ibiza in autumn?
The advantages of traveling to the White Island from September to November are considerable, but there is one that stands out above the rest. It is about the pleasant autumnal weather that the island has.
In the autumn months in Ibiza, thermometers register maximums of between 19 and 25 degrees and minimums of up to 15 degrees. Rainy days are reduced, so a spectacular atmosphere is created. The temperatures are no longer as high as in summer, but it is not extremely cold either.
What to do in Ibiza in autumn
Autumn in Ibiza marks the change from the throes of summer, the closing of the clubs to the slightly cooler but still sunny winter season. If you prefer a less scorching holiday, wait until after August to visit the white isle. Given slightly cooler temperatures, you can enjoy so many more of what there is to see in Ibiza in autumn.
1. Hiking in Ibiza, an explorer's dream
The island of Ibiza measures about 572 square kilometers, which is why it is home to a multitude of different natural beauty spots, which you can discover through the many hiking routes that are safe and well marked.
Here are some examples of routes that are very popular among visitors and don't require advanced hiking skills or knowledge:
● Sant Josep a Sa Talaia, where you can enjoy the highest point of the island.
● Cala de Bou to Playas de Comte, a route bordering the coast.
● Playa d'en Bossa through Ses Salines to Es Cavallet, finishing in the town center.
These routes are tree-lined and peaceful off season, the perfect answer to doubts about what to do in Ibiza in autumn, first of all.
2. Ses Salines, an unmissable day-out
Ses Salines was declared a Natural Park in 2001 and is home to a rich diversity of flora and fauna that is complemented by a beautiful coastal landscape. Its 3,000 hectares to the south of the island do not include some 13,000 marine hectares which connect Ibiza underwater with neighboring island of Formentera. Here, you can spot dolphins, flamingos, and other stunning animals at different times of year.
The Ses Salines Natural Park Interpretation Center is key to learning about the history of the place and its importance in the particular landscape of the island. You can learn about all the biological ecosystems supported by this natural park, and species that wouldn't exist without it. We wrote even more about Ses Salines here if you'd like to plan your autumn day out!
3. Es Amunts, la Ibiza rural
A trip through the Es Amunts reserve is a way in which to enjoy the authentic weather and customs through autumn in Ibiza. In this mountainous region you'll find mountains, cliffs and many relaxing covers. Stretching along a quarter of the island's territory, this park covers the north coast, from Cala Salada, in Sant Antoni, to S'Aigua Blanca beach, in Sant Carles.
"Phoenician junipers, rosemary, pines, fan palms and strawberry trees line cultivated areas of clay, the latter of which primarily grows almond and carob trees," these are the wonders we've cited before! Here, the unique landscape and traditions of the island have been best preserved. As a result, Es Amunts was declared a Rural Area of Landscape Interest (ARIP) and is ideal for bird watchers.
4. Is a sunset also on the cards for Ibiza in autumn?
Of course! Sunsets aren't only for summer. One of the delights for the senses that the island of Ibiza can offer in autumn are the dreamy sunsets.
The most iconic places to watch the sun go down are Cala Benirrás, Es Canar, Cala d'Hort, which is right in front of Es Vedrà, from the Ses Salines Natural Park as we mentioned, or in Sant Antoni de Portmany. Enjoy the unique shades of Ibiza's autumn skies!
5. Escape away to Formentera
A trip to Ibiza in the fall must include a ferry ride over to the neighbouring island of Formentera. This can be a day or several day trip, but perfectly easy to get to and back in less than 12 hours thanks to extremely frequent ferries.
Enjoying paradise and the hippie vibes in a location that's not heavily populated or trafficked by tourists, is the perfect day trip in our opinion. Hiking, good food, and views will leave you stunned and wanting to spend even more time on the sister island, maybe at another time of year for variety!
6. An autumnal walk through Dalt Vila
Dalt Vila is monumental in Ibiza and contains vestiges of civilizations that have passed through the island over the centuries. It is home to a charm and magic that you can't experience in the guidebooks, and known as the "Old Town."
It's an ideal place to get lost for an afternoon, strolling the alleys that ooze history and culture in its purest form. Walking the exterior walls, from bastion to bastion is another way of getting to know the cultural and historical centre of this island, in autumn, summer, winter or spring — it's always beautiful!
7. Las Dalias, a market for all
In Sant Carles to the north of Ibiza, the Las Dalias market is set in a garden where you can immerse yourself in a beautiful network of fabrics, beads, unique objects and craft stalls.
Here, the most avant-garde artisanal talent blends with an atmosphere of harmony and that heritage of the hippies that is so present in Ibiza's culture. There are many other markets to visit in Ibiza, but Las Dales is a crowd favorite!
This is the island in autumn: beautiful, brimming with nature, and with tons of things to see and do in Ibiza. We think newer visitors get the most out of their stay by choosing an all-inclusive resort, and we'd love to welcome you to the island with its calm and peaceful atmosphere at this time of year. Enjoy your trip!
Back
Book in the official website Invisa Hotels
And enjoy exclusive advantages as a My Invisa Client
Upgrade
room*
Free Wifi
in the room
Sea View
room *
Exclusive
Offers
* According to availability