Autumnal offers for Ibiza: Make the most of low-season discounts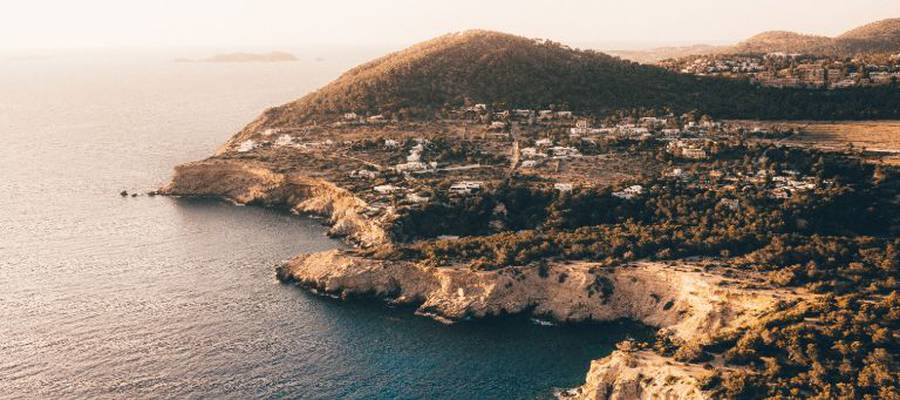 There are plenty of reasons to travel to Ibiza in low-season. Significant discounts on flights, hotels and, often, the entertainment as well, may seem the most enticing reasons, but there are even more [less obvious] advantages of visiting the white isle in October.

Why travel to Ibiza in October?

1. The weather's milder

Instead of the usual highs of 30° celcius that Ibiza enjoys June through September, in October, Ibiza sees much milder warmth. It's normal for temperatures to reach about 19-23°C, which is a far more comfortable temperature for most people. Highs of about 20°C are also ideal if you like doing sports and activities during the day.

There is, of course, a higher chance of rain in October. But a warm shower amid days of sun is nothing if not refreshing. Just check the weather forecast before commiting to a night at one of Ibiza's open-air clubs!

2. There are fewer people

Tourists, especially families, tend to flock to the islands during the summer holidays. Fortunately for those with flexible holidays, by October the kids are back at school and it's not as easy for families to get the time to travel.

Not only will there be fewer people obstructing your sea view, queues are almost non-existent. This means you can have your pick of the many tours and activities the island has to offer, without having to compete for the best time slots with tour guides. When better to take in a sunset and jump from a cliff into the sea from an unspoiled virgin beach? When there are no people around.

3. The best tour guides have greater availability

In low-season, you'll be competing with fewer punters for the best guides. Many tour guides take the winter months off, November onwards, or travel to winter-holiday destinations to work. But until October you're still likely to find plenty who are glad for the work and can even extend tours to suit your interests.

The list of things to see in Ibiza is unending, and having an expert to show you the isle is the best way to go. Consider kayaking, snorkeling, nature walks, bar crawls, adrenaline boat trips, cave exploring… Also, remember that tour guides will be charging low-season prices too!

4. Hotels in Ibiza give you more for your money

The former points are a net positive already. Add to that the savings you'll see by traveling just after the summer season, and there's no excuse not to start looking into hotels in Ibiza.

In September or October, you'll be able to afford a luxury suite, instead of a double room. Maybe you'd choose a sea-side hotel instead of one a few blocks away, using the extra money you'll be saving by simply going a month later than most people.

All the best hotels in Ibiza drop prices starting in mid-September. Invisa Hotels, for example, offer a 12% discount on October reservations and you still really get the best of summer in the first fortnight of the month.

5. Flights' prices drop in Autumn

No need to take our word for it, put a flight price tracker on a comparison website and you'll see how cheap travel to Ibiza goes in Autumn.

Pro tip: avoid Googling anything like Ibiza special offers because you're more likely to find airlines dropping seat prices but compensating with taxes and other costs.

6. Get planning!

Beyond the fact that Ibiza's one of the few places that enjoys sun and very little rain when other countries are sliding into Winter, the benefits of traveling just after the summer season are plenty.

Now you know even the less obvious advantages of visiting in low season as well as all the activities, accommodation and travel you'll save on, why wait to get planning to travel to Ibiza in Autumn?!
Back
Book in the official website Invisa Hotels
And enjoy exclusive advantages as a My Invisa Client
Upgrade
room*
Free Wifi
in the room
Sea View
room *
Exclusive
Offers
* According to availability