How to book your holidays to Ibiza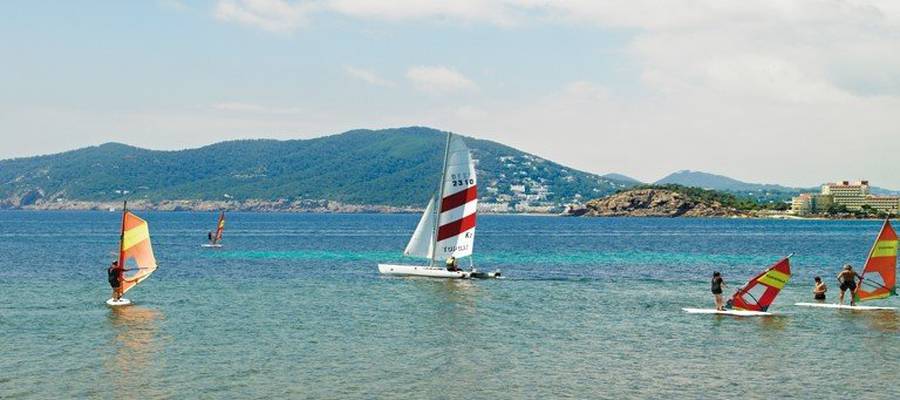 First of all, are you a novice at online reservations, or a real pro? Anyone that knows exactly where to start and can effectively plan a holiday to Ibiza from the comfort of their sofa should skip this first section and jump straight to the tips for experienced web surfers!

Booking your entire holiday online: why make the change?

It's important to get familiar with booking flights and hotel rooms online because high street travel agents are becoming fewer and far between. Thomas Cook's recent bankruptcy was another wake-up call for Internet beginners who tend to rely on physical shops to reserve and pay for their trips abroad.

This year, many tourists travelled to the Balearic Islands, Spain and Ibiza on holiday with Thomas Cook before their flights and packages were either cancelled or frozen. Even though they were stranded in a beautiful location and many of them were staying in Ibiza's all inclusive hotels with their expenses covered, the stress caused by not knowing when they'd get home more than put a dampener on their trips.

For those of us that typically reserve in person at travel agents, Thomas Cook's crisis has taught us that Internet reservations are the way forward. Although the company's failings are partly due to a disastrous merger in 2007 and its continuance down the debt slide, the Internet's evolution and impact on holiday booking was a major contributor to the company's downfall.

So now you know why companies with a strong online presence are currently your safest bet for a smooth trip abroad, how should you make the shift?

1. If you're uncomfortable with booking a flight online initially, get started by simply checking prices on a comparison website like Expedia.com or TravelSupermarket.com, then call the airlines to ask for the same deal. You can also check the best prices for hotels and then make bookings over the phone.

Don't get stuck in this habit! You'll often find that deals on websites are better than those you can get over the phone. Simply see this technique of online comparisons followed by phone reservations as a stepping stone to buying everything online, with zero human interaction.

2. Your next step should be reserving directly on a hotel's website. A great example of an easy online experience is this Ibiza all-inclusive: Invisa hotels. By booking online on our website, you become a Prefer client. This means you'll enjoy a lot of benefits, like free wi-fi connections in the reception area and your hotel room, priority in the assignment of the best available rooms, the possibility of late check out and a free safe box in the room.

3. Finally, you're ready to start booking online. Have your credit card handy and your passport details. Most purchase processes are very easy to follow.

Online reservation experts: what's left to learn?

Even if you're already a pro at booking online, we may still have a few tips for you to get even better at reserving online. Here's how you can get the best deals:

1. Travel midweek whenever possible. Flights are almost always cheaper and you can generally get better deals on weeks in hotels that span one weekend rather than two.

2. Use a comparison website that allows you to compare flights across 2 or 3 days if your dates are flexible.

3. Consider your usual consumption before booking an all-inclusive: are you likely to have a few alcoholic drinks every evening you're away? Are you one to make the most of a buffet? If so, all inclusive hotels are your best bet. However, if you hope to drop a pound or two while away, and also aren't a big drinker, the hotels in Ibiza that will be best suited to you are those with broad menu options but for which food is not included in the cost of the room.

4. If you're travelling in high season with several other people, consider either calling and requesting a group booking discount.

Are you ready for your next holidays in Ibiza? Book them online and you'll enjoy the White Isle at its best!
Back
Book in the official website Invisa Hotels
And enjoy exclusive advantages as a My Invisa Client
Upgrade
room*
Free Wifi
in the room
Sea View
room *
Exclusive
Offers
* According to availability