Ibiza all-inclusive: discover our hotels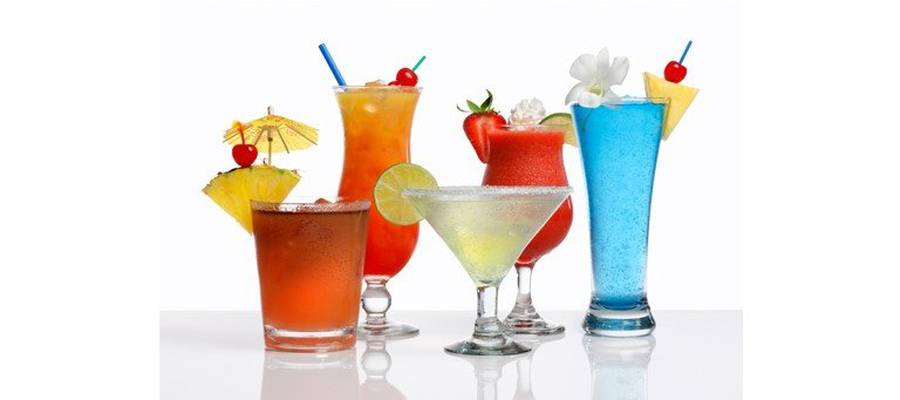 Glamorous, cutting-edge, peaceful and beautiful… Ibiza all-inclusive holidays are what summer dreams are made of! If you're looking for the ultimate holiday destination, where the wildest, brightest, brashest nightlife on earth sits side-by-side with stunning scenery, untouched beaches and some of the most charming and peaceful holiday resorts on earth, you're in luck. Welcome to your next Ibiza all-inclusive adventure!

Ibiza all-inclusive summer escapes

The famous pearl in the Mediterranean has a way of exceeding guests' expectations whenever and wherever they visit. Whether you want to go all out and party 'til dawn every night of the week or sit back and relax in one of the most beautiful and serene European destinations there is – or perhaps you want to do both?! – you'll find it all and more here in Ibiza. So why opt for an Ibiza all-inclusive rather than self-catering or otherwise bed and breakfast?

Why Ibiza all-inclusive hotels are right for you

Simply put, a stay at one of our beautiful Ibiza all-inclusive hotels in the most privileged locations and resorts on the island mean you can take all the stress out of holiday planning. What better way to totally indulge, switch off and unwind than by having all those little arrangements and practicalities taken care of for you by us, the professionals!

By booking your next stay at one of our Ibiza all-inclusive hotels you'll be taking the pressure off. Instead of traipsing around a resort night after night looking for the perfect restaurant where there's something for everyone (hint: you'll never please everyone!), why not take advantage of a range of world-class restaurants and bars right there in your hotel? Instead of spending more and more money every day finding activities, excursions and entertainment that's going to keep the kids (and mum and dad) happy without breaking the bank, why not make the most of the top-notch facilities and amenities all available directly within your hotel?

Simply put, you won't just have a great time at an Ibiza all-inclusive, you could also make huge savings. Year after year more and more guests see that by booking an all-inclusive package where everything is included, you can save more of that all-important holiday spending money than you might think! Instead of throwing your money around like it grows on trees on drinks, ice creams, afternoon snacks, games of tennis or volleyball, Internet access, sun loungers or towels… at our Ibiza all-inclusive hotels, it's all included – the clue's in the name! No hidden costs or nasty surprises, you can simply live like royalty knowing it's not going to cost you another penny.

Ibiza all-inclusive hotels for the whole family

When travelling with children, holidays can often start to feel like just another day at the office, with complaints, tantrums and stress and that's all even before breakfast! When staying at our Ibiza all-inclusive hotels, you can rest assured that your little ones will be fed and watered, entertained and kept safe 24 hours a day. Whether you're looking to make the most of our fabulous kids' clubs, adventure playgrounds, dedicated children's swimming pools, babysitting services, family-friendly excursions, sports facilities, child-friendly food… do we need to say more?

Summer snapshot: all-inclusive hotels Santa Eulalia Ibiza

Take a look at one of Ibiza's most family-friendly and famous holiday resorts, the stunning Santa Eulalia. With uninterrupted sea views and a gorgeously peaceful marina, along with some out-of-this-world beaches, the resort has been popular with holidaymakers for decades now, all tempted back year after year to this wonderful part of the world.

All-inclusive hotels in Santa Eulalia Ibiza give guests the freedom to explore this delightful and charming family-friendly resort, with all its sights and sounds, experiences and memories, safe in the knowledge that they have everything they need right at their fingertips at their hotel.

Our all-inclusive hotel in Santa Eulalia Ibiza is the perfect base camp to enjoy a magical holiday to Ibiza, where you have the full complement of great accommodation, a fabulous pool, restaurants, bars, entertainment and amenities all available directly within a great all-inclusive hotel but also a world of opportunity in a great family-friendly resort right on your doorstep. From boat trips to diving, sightseeing to culinary tours of the island with a whole host of nightlife in between, there's no better way to start and end each day on the glamorous island of Ibiza than by enjoying the luxurious and convenient facilities at an Ibiza all-inclusive hotel.

For the family holiday of a lifetime, there's no easier or better way to do things than an Ibiza all-inclusive.
Back
Book in the official website Invisa Hotels
And enjoy exclusive advantages as a My Invisa Client
Upgrade
room*
Free Wifi
in the room
Sea View
room *
Exclusive
Offers
* According to availability